The coronavirus pandemic has favored some businesses more than others. DoorDash has seen increased business amid the COVID-19 pandemic. On Nov. 13, the company released its registration statement with the SEC—a necessary document for going public.
Article continues below advertisement
Despite DoorDash's popularity in 2020, the S-1 proved that the company didn't turn a notable profit this year. What can investors expect from DoorDash? What is Tony Xu's net worth right now?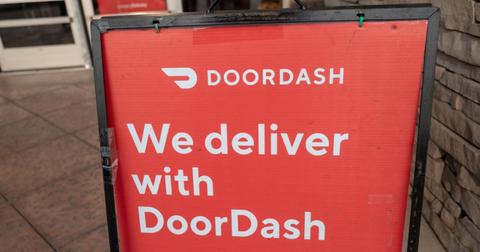 Article continues below advertisement
Who owns DoorDash?
CEO Tony Xu is the largest owner of DoorDash with a 5.2 percent stake. Below Xu are two more co-founders. Andy Fang is the chief technology officer and Stanley Tang is the chief product officer. Fang and Tang each own 4.7 percent of the company.
DoorDash has received institutional funding from a number of venture capital firms. The three largest contributors to the $2.485 billion total are Sequoia Capital of California, SoftBank Vision Fund of London, and GIC of Singapore.
Article continues below advertisement
How Tony Xu brought DoorDash to fruition
The DoorDash inception story is one of immigrant fortitude. Xu is a first-generation American who moved from China to the U.S. when he was five years old. Reportedly, the Xu family had just $200 when they moved to the U.S.
Xu's mother had a restaurant of her own. He wanted to build a business that catered to small businesses everywhere. Xu, Fang, and Tang founded DoorDash with Evan Moore. They met at Stanford and the company was live by 2013.
Article continues below advertisement
Tony Xu's net worth in 2020
In early 2020, Fortune estimated Tony Xu's net worth to be $13 billion.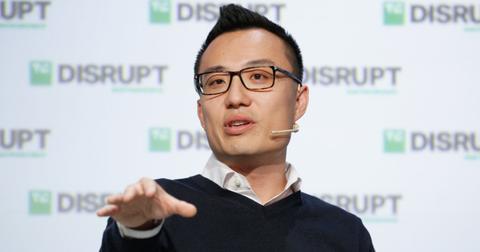 Article continues below advertisement
Tony Xu said that profit comes first
Just before the COVID-19 pandemic hit the U.S., Xu said that profit would be his top priority. In June, DoorDash received $400 million in Series H funding in one fell swoop. While DoorDash is still working to find balance and achieve profit, it has grown 226 percent this year. Amid the COVID-19 pandemic, when entire industries like airlines and cruises are just trying to survive, such marked growth can't be ignored.
How old is Tony Xu?
Xu is 35 years old. He landed on Fortune's "40 Under 40 in Tech" list this year. According to a Lifehacker interview, he said, "I trade chores with my wife: I do the dishes (her least favorite thing to do), and she does the laundry." Although Xu is married, his wife's name isn't known.
At such a young age, Xu's $13 billion net worth holds a ton of potential. Reportedly, he said that he makes the most of his time by being in control of his schedule and "actively planning."