DoorDash CEO Tony Xu Makes 'Shark Tank' Debut — What's He Worth?
DoorDash didn't turn a profit in the first nine months of 2020, but the company's CEO and first-generation American Tony Xu still managed to build his own net worth. Find out what it is here.
The coronavirus pandemic favored some businesses more than others, with DoorDash, co-founded by Tony Xu, being one of them. The company watched its profits climb following the start of the pandemic, though it has encountered a few bumps in the road since.
Despite the hurdles, DoorDash has formed a number of partnerships with retailers and businesses and is planning to launch its very own credit card, the DoorDash Rewards Mastercard.
Article continues below advertisement
Article continues below advertisement
As for Xu, the company's co-founder and CEO, he's doing quite well himself. In fact, Xu will be featured as a guest shark on Season 14 of ABC's hit series Shark Tank.
Want to know how much DoorDash's CEO is worth and how the company came about? You'll have to keep reading!
Article continues below advertisement
Who owns DoorDash?
CEO Tony Xu is the largest owner of DoorDash with a 5.2 percent stake. Below Xu are two more co-founders. Andy Fang is the chief technology officer and Stanley Tang is the chief product officer. Fang and Tang each own 4.7 percent of the company.
The DoorDash inception story is one of immigrant fortitude. Xu is a first-generation American who moved from China to the U.S. when he was five years old. Reportedly, the Xu family had just $200 when they moved to the U.S.
Xu's mother had a restaurant of her own. He wanted to build a business that catered to small businesses everywhere. Xu, Fang, and Tang founded DoorDash with Evan Moore. They met at Stanford and the company was live by 2013.
Article continues below advertisement
Article continues below advertisement
So, how much is Tony Xu worth today?
After DoorDash went public in 2020, Xu's net worth climbed into the billions.
Today, he is projected to be worth $1.3 billion, according to Forbes. About two years ago, he was only earning about $300,000 annually.
Tony Xu
Co-founder and CEO of DoorDash
Not only does Tony Xu serve as DoorDash's CEO, but in January 2022, he was elected to Meta's board of directors.
Birthdate: 1985
Birthplace: Nanjing, China
Spouse: Patti Xu
Kids: 1
Education: University of California, Berkeley and Stanford University
Article continues below advertisement
Tony Xu has big plans for DoorDash — and sees company growing even more.
Just before the COVID-19 pandemic hit the U.S., Xu said that profit would be his top priority. In June 2020, DoorDash received $400 million in Series H funding in one fell swoop.
While DoorDash is still working to find balance and achieve profit, it had grown 226 percent by Dec. 2020 — and in 2022, Xu recently shared the company was still seeing growth.
Article continues below advertisement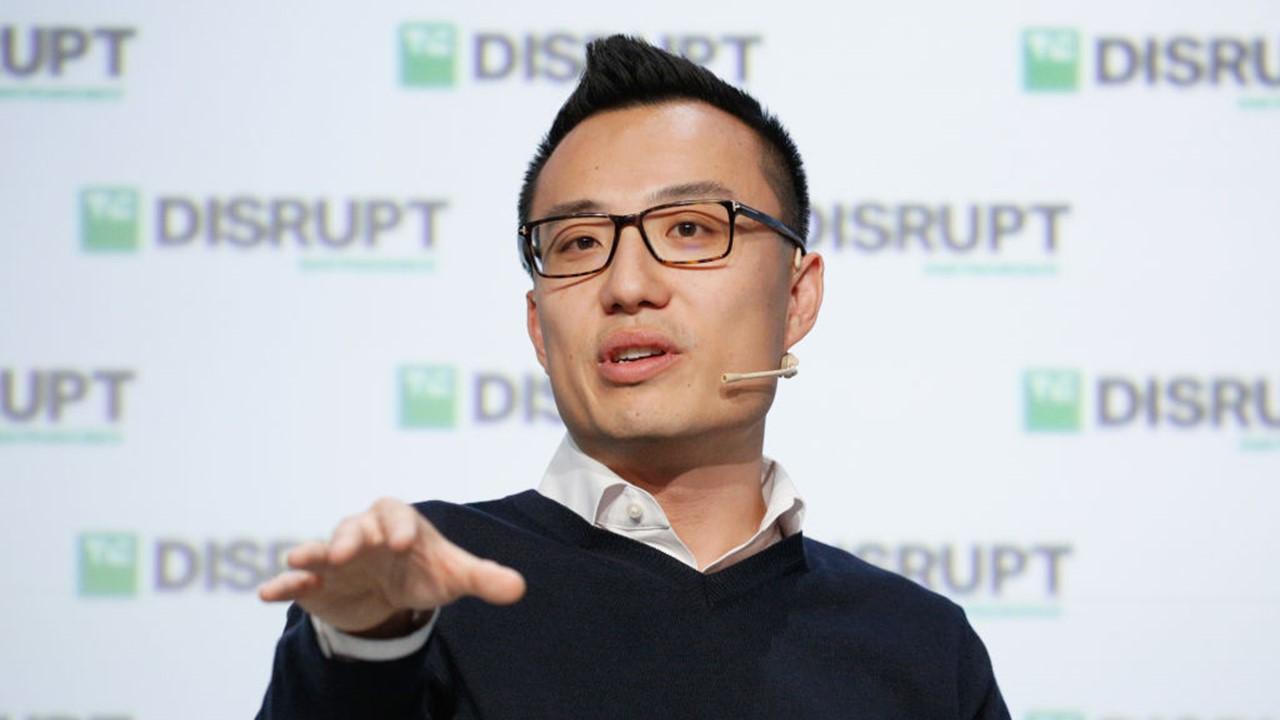 Article continues below advertisement
"I think the resilience in our business is here to stay," he told Jim Cramer on CNBC's Squawk Box in August 2022. "We've just seen strength to strength in our growth, and that's for a few reasons. First, our product continues to get better, second we're still in the earliest inning of the penetration of the restaurant category alone... and third... food is just a really resilient category."
He continued, "And then when you add on top the other investments we are making, whether it's our Volt business... that's growing 50 percent year on year... and then you look at growth in new categories of groceries, convenience, retail, all these things combined, we're building the defining business of local commerce."