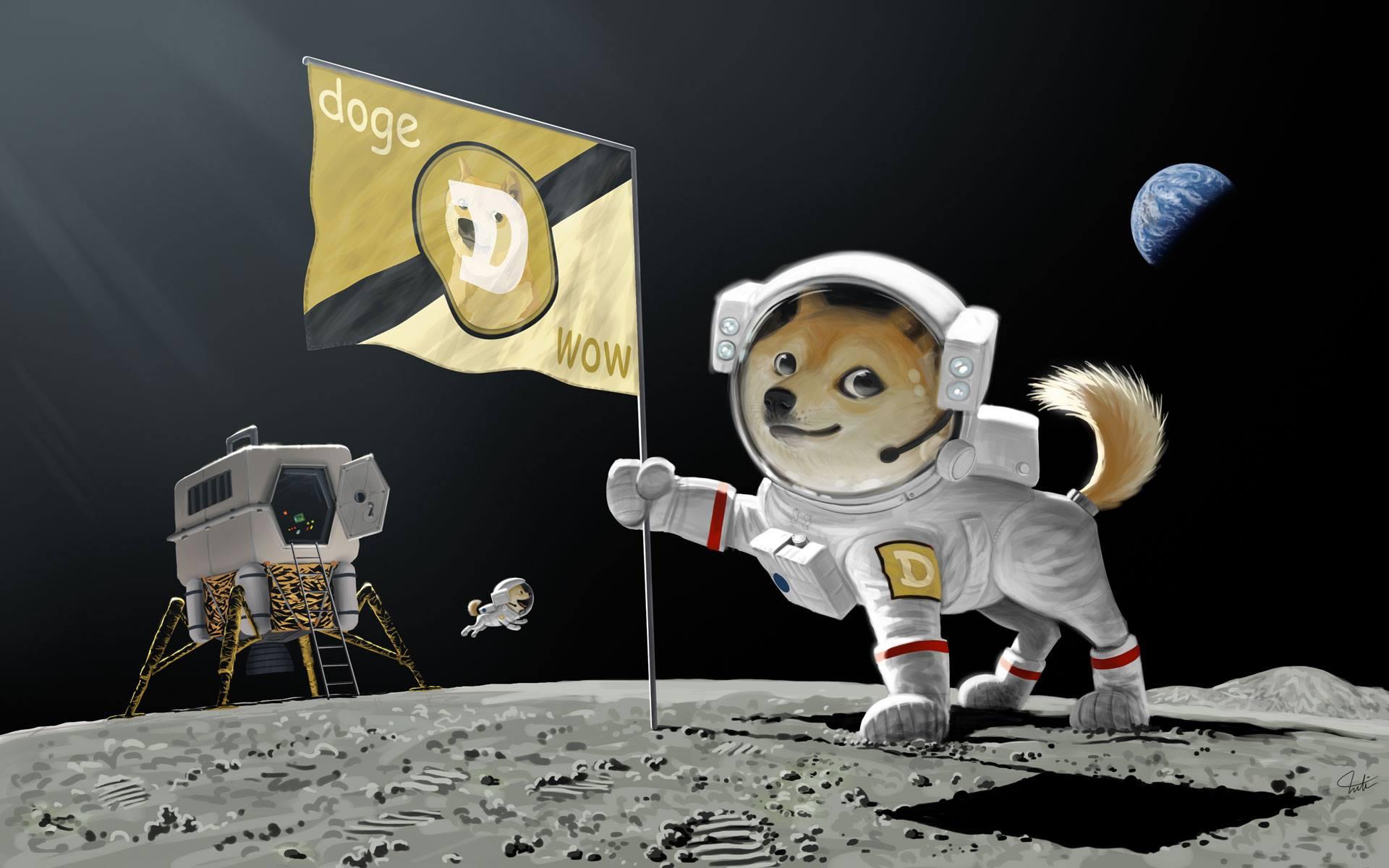 Dogecoin Sets a New Record and Surpasses the 50 Cent Mark
By Adam Goodpasture

May. 4 2021, Published 3:32 p.m. ET
On May 4, popular meme cryptocurrency Dogecoin exceeded the 50 cent valuation mark. This set a new record for the digital currency that has been on a meteoric ride in 2021.
Article continues below advertisement
Dogecoin got its start as a parody currency centered around a popular meme featuring a Shiba Inu dog. However, since its humble beginnings, Dogecoin has entrenched itself as the fourth-largest cryptocurrency in circulation. Backed by an army of advent supporters, who by all accounts are fueled by Elon Musk's Twitter musings, Dogecoin has been on a steady incline.
Article continues below advertisement
Dogecoin and WallStreetBets atmosphere
Prior to its "Doge Day 4/20," scheduled for the marijuana culture stereotype of April 20, Dogecoin investors had hoped the price would skyrocket past $1. However, after a brief stint at $0.40, it quickly fizzled out and ended the day at $0.32. Since then, the Dogecoin faithful have been looking for the next surge and May 4 was just that.
Article continues below advertisement
Hovering around $0.30 for the past few weeks, Dogecoin started this week at $0.3588. However, as of mid-day on May 4, Dogecoin has surpassed a price of $0.56, which is nearly 100 percent higher than it was at this point a week ago.
How high will Dogecoin go?
While the cryptocurrency's inherent volatility makes it impossible to predict just how these digital currencies will react, investors and Dogecoin loyalists can't help but speculate where the currency is heading.
Article continues below advertisement
Experts all over have weighed in and think that Dogecoin will continue to rise. Carol Alexander, a finance professor at the University of Sussex Business School in England, told Yahoo! Finance that she predicts Dogecoin will continue to rise. "It costs so little, that retail investors can hold a lot of dogecoins; it has also taken over the 'rebel' role that bitcoin used to have ... and it has the backing of the same Reddit forces that took on the big institutional investors with GameStop," she said.
Dogecoin's market cap continues to rise.
Dogecoin's market cap growth rate is also impressive. Dogecoin's market cap has grown by more than 1,949 percent since the beginning of 2021. Fed by Dogecoin's dominance over the crypto news headlines, a lower entry price, and Musk's free press, Dogecoin has grown to the fourth-largest cryptocurrency on the market.
Article continues below advertisement
While Dogecoin's market cap gains YTD are astounding, what the currency has done just in the last month is almost unbelievable.
On April 1, 2021, Dogecoin had a market cap of $7.01 billion, which is almost double where it was at the beginning of the year. On April 16, just before "Doge Day," its market cap grew to $27.78 billion. However, Dogecoin's market cap on May 4 sits at an incredible $74.8 billion, which is a 967 percent gain in just over a month.