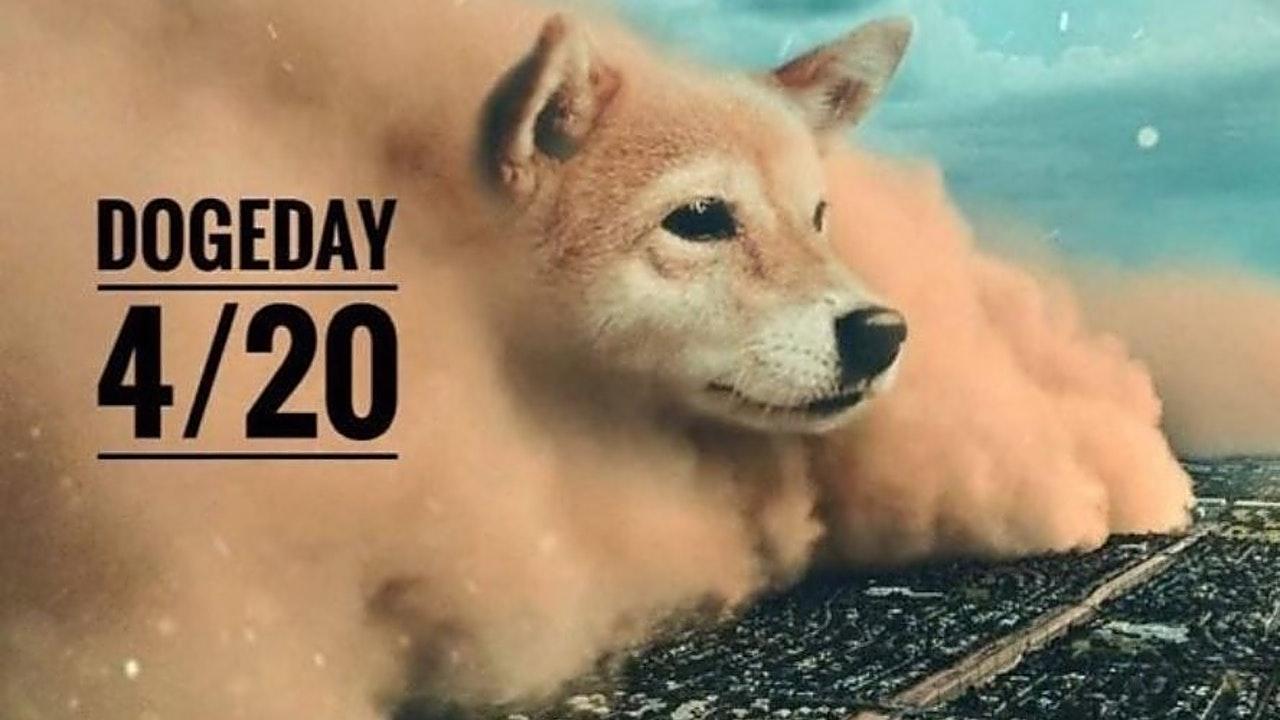 Despite Immense Build-up, Doge Day Disappointed — What Happened?
Fans of the meme cryptocurrency Dogecoin were hoping Tuesday would be the day that all systems were go for launch to the moon. Instead, Dogecoin enthusiasts were left watching things come back to Earth, starting the day at an impressive $0.405976 but finishing at only $0.333173.
Article continues below advertisement
In a meme-y ploy, April 20 (4/20) was slated as Doge Day—420 is associated heavily with cannabis culture. With momentum gaining in recent weeks due to Dogecoin reaching the 20 cent mark, investors were confident the currency would surpass $1—or even another meme statistic of 69 cents.
Article continues below advertisement
So why didn't Dogecoin soar into the stratosphere and instead traded lower by days end than where it started?
The failure of Doge Day is likely because it was missing its loudest voice.
The most famous fan of Dogecoin is, without a doubt, Elon Musk. The Tesla CEO has showcased his support and enthusiasm for the cryptocurrency for years now. However, in the days leading up to Doge Day, Musk's injections were missing.
Article continues below advertisement
With the developments going on at SpaceX and Tesla, it's easy to understand the CEO of both companies was a little busy.
Article continues below advertisement
It's difficult to quantify the effect Musk's lack of advertising of Doge Day had on the paltry performance Dogecoin saw on Tuesday. In fact, other cryptocurrencies saw success in contrast to Dogecoin's numbers.
Bitcoin and Ethereum saw their values rise on Doge Day.
While Dogecoin didn't impress on Doge Day, it doesn't mean other cryptocurrencies didn't see success. One theory may be that investors looked at Doge Day in anticipation to buy low and sell high. In the days leading up to Doge Day, amidst all of the hype, Dogecoin was trading around 30 cents. In the early morning hours of April 20, it had a value of over 40 cents. Seeing this as a peak, investors sold their coins, causing Dogecoin to drop back down before the big buy leading up.
Article continues below advertisement
Bitcoin and Ethereum, on the other hand, saw their values increase from the start of the day. Bitcoin gained 3.6 percent Tuesday. Starting at $53,830.61 and finishing at $55,765.09. Ethereum outperformed Bitcoin. Ethereum started Tuesday traded at $2,071.55 and finished at $2,325.64, a 12.3 percent gain.
Article continues below advertisement
This may be because more conventional investors looking to get into cryptocurrencies still view the two as the leading players in the space. This trend may continue if Dogecoin is considered to be a meme-currency.
Dogecoin isn't a bust, but it isn't in the clear just yet.
Even though Doge Day wasn't the jackpot day enthusiasts were hoping for, the run Dogecoin has been on in recent weeks is still remarkable. Since the beginning of 2021, Dogecoin has gain 5,600 percent roughly. Crypto-investors that have heeded Elon Musk's tweets have scored big with Dogecoin.
Article continues below advertisement
Despite the favorable performance Dogecoin has achieved recently, it's not a sure thing. Having to compete with more established and ever-emerging cryptocurrencies, volatility is still a large part of the market.