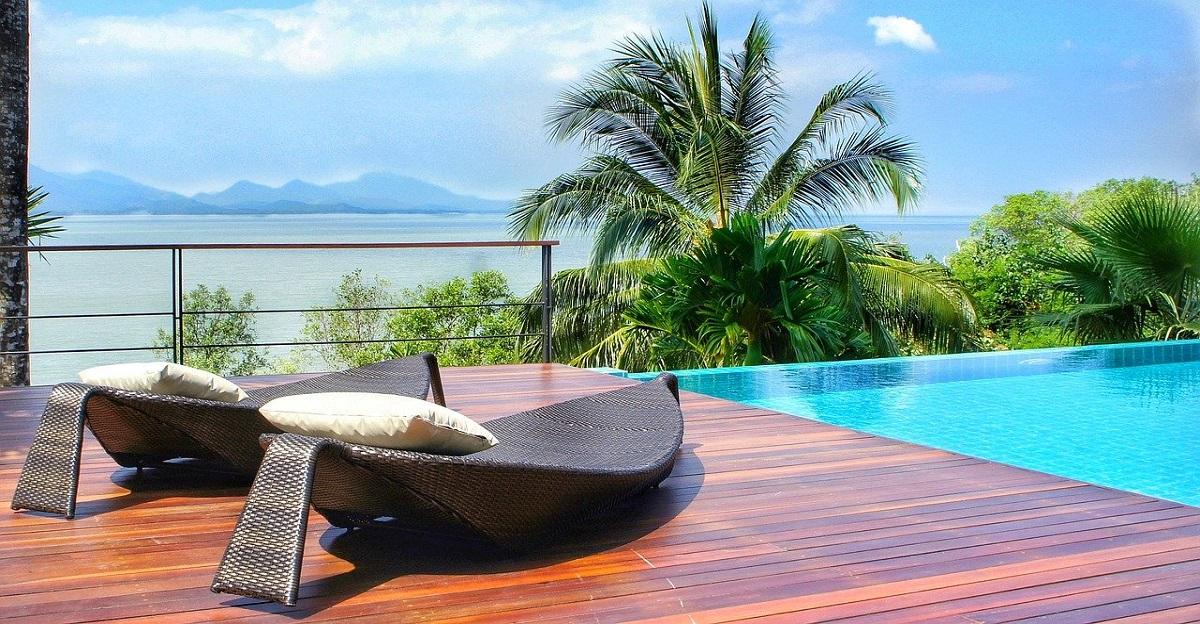 Does MGM Still Pay Dividends Amid the COVID-19 Pandemic?
So far, 2020 has been a turbulent year for individuals who have invested in the stock markets. The situation has been bleak for dividend investors. Many companies have either cut their dividends or suspended them altogether. The coronavirus pandemic has hit some businesses particularly hard. The COVID-19 pandemic has hit companies in the travel and tourism space. As a result, most of the companies have suspended their dividends. Where does MGM Resorts stand when it comes to dividends? Does the company still pay dividends?
Article continues below advertisement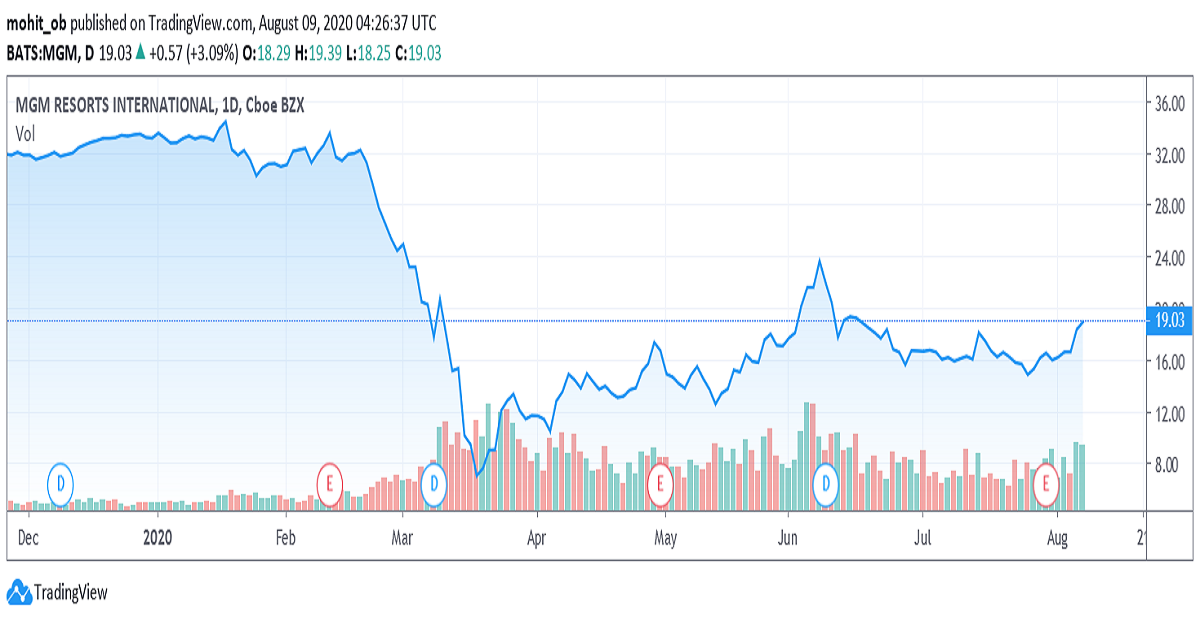 Does MGM pay dividends?
Most importantly, MGM still pays dividends. However, the company lowered its annual dividend to $0.01 per share in April. According to MGM Resorts, "To preserve liquidity in light of the impact of COVID-19 on its business operations, the Company has temporarily reduced its dividend to an annual dividend of $0.01 per share. On July 30, 2020, the Company's Board of Directors approved a quarterly dividend of $0.0025 per share. The dividend will be payable on September 15, 2020, to holders of record on September 10, 2020."
Article continues below advertisement
At the current stock price, MGM's dividend yields are 0.05 percent. In comparison, the S&P 500 has a dividend yield of around 2 percent. While MGM does pay a dividend, it is only for the namesake. At times, companies pay dividends just to keep some institutional investors who are mandated to only invest in dividend-paying companies. The situation was different for MGM before the coronavirus pandemic.
Article continues below advertisement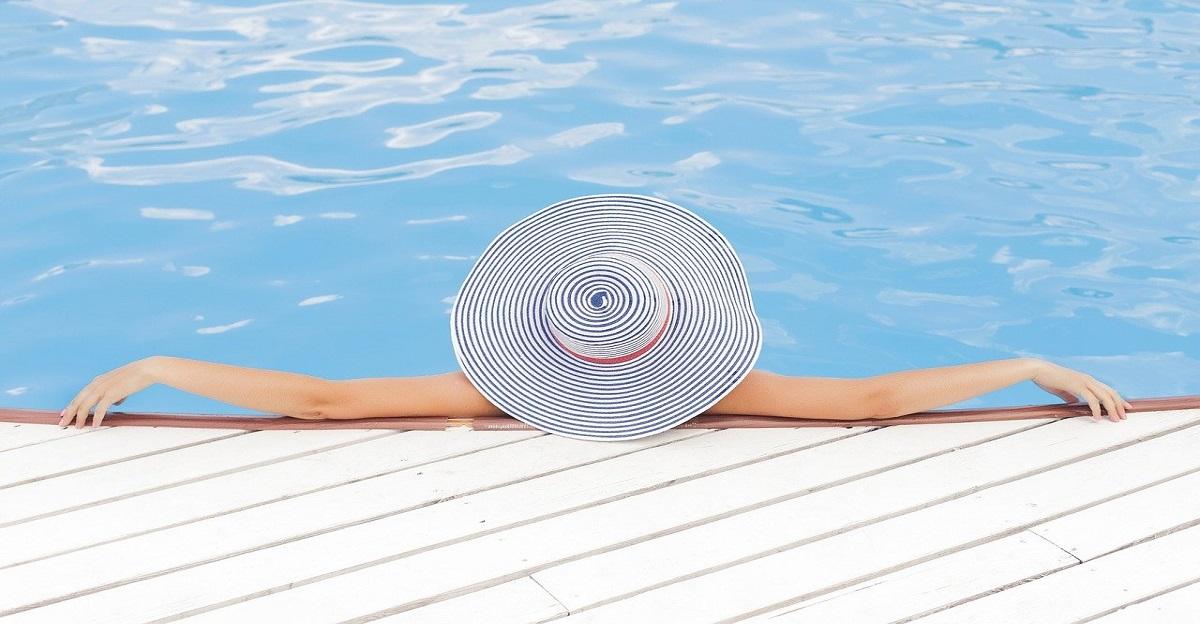 MGM's dividend history
Last year, MGM paid a quarterly dividend of $0.13 per share. Overall, the company distributed $271 million to shareholders as dividends in 2019. MGM also repurchased $1 billion of its shares, which took the total shareholder returns in 2019 to $1.27 billion. Since the economy looked strong before the coronavirus pandemic, MGM announced a 15 percent increase in its quarterly dividend during the earnings call for the fourth quarter of 2019. However, the world turned upside down for resort companies when the COVID-19 pandemic hit. During the first-quarter earnings call, MGM had to cut its dividend to only $0.01 per share
Article continues below advertisement
The dividend cut makes sense for MGM. In the second quarter, the company reported revenues of only $289 million, which was less than 10 percent of what it made in the second quarter of 2019. MGM posted a massive net loss of $857 million in the quarter compared to a profit of $43 million in the second quarter of 2019. The company has issued debt this year to raise cash. However, the debt issuance has also increased MGM's indebtedness.
Currently, MGM Resorts has been posting negative free cash flows. While the company's cash burn is lower than what it expected and the burn rate has gradually come down, investors should not expect a reversion to the previous dividend regime anytime soon. If you are a dividend-craving investor, there are several other companies that you can look at. In the energy industry, some midstream companies have a healthy dividend yield. Also, REITs pay healthy dividends. Many companies pay a dividend every month. While MGM still pays dividends, it is not the kind of stock that dividend investors vouch for with its mere 0.05 percent dividend yield.