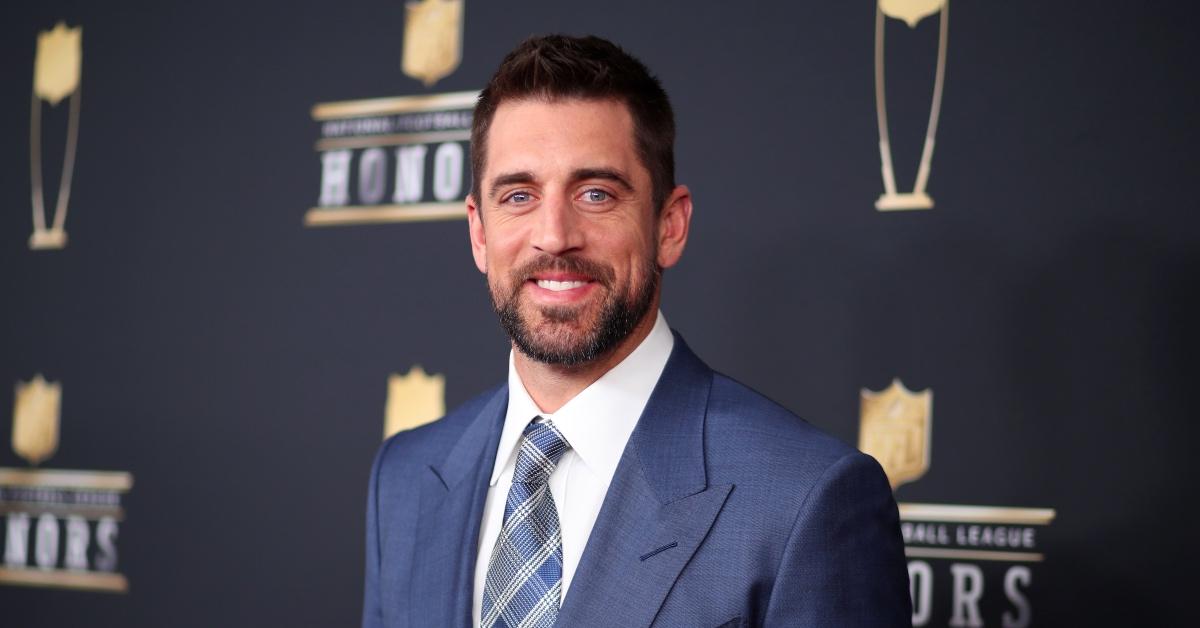 Donald Trump Has Supporters and Adversaries—What About Aaron Rodgers?
You might know Aaron Rodgers as the Green Bay Packers quarterback or perhaps you identify him as being actress Shailene Woodley's fiancée. Recently, Rodgers has gained significant media attention not only for spending time away from Woodley while he focuses on his NFL career but also for contracting the COVID-19 virus.
Article continues below advertisement
Given Rodgers' interpreted stance on the COVID-19 vaccine, is he a Trump supporter or does he have different views than the former U.S. president?
Trump and Rodgers might share similar views about protection from the COVID-19 virus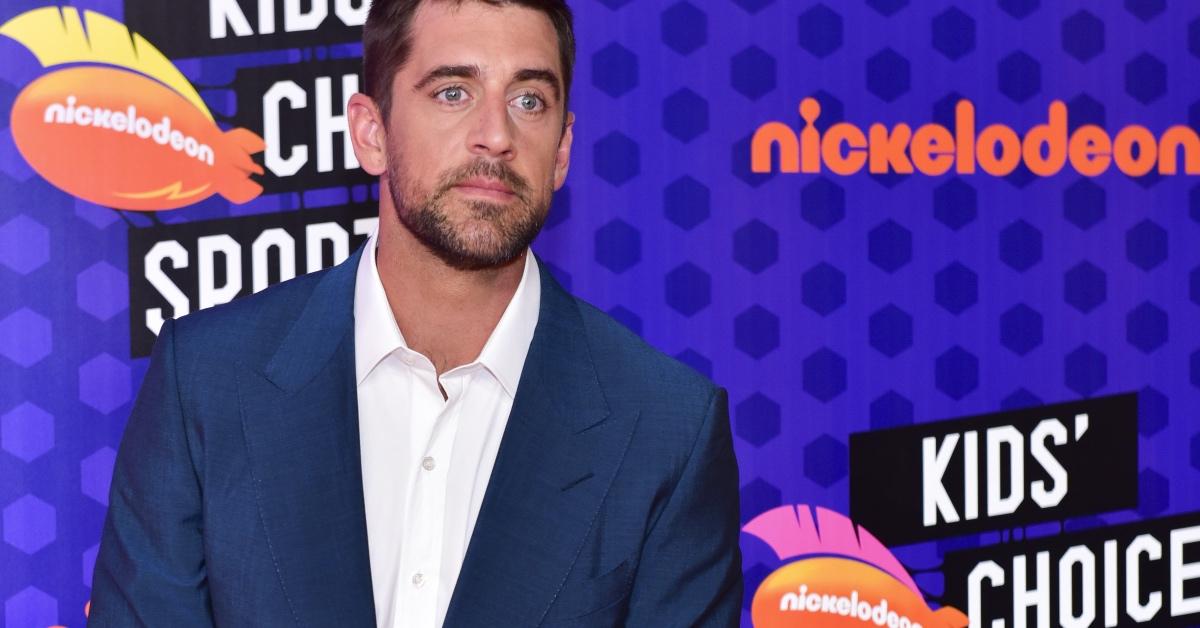 On Nov. 3, the media was told that Rodgers tested positive for the COVID-19 virus. Rodgers, who was presumed to be vaccinated, is reportedly unvaccinated. ESPN said that Rodgers didn't appear to be following COVID-19 protocol issued for unvaccinated NFL players since training camp resumed in July.
Article continues below advertisement
Rodgers will be replaced by quarterback Jordan Love for the Packers game against the Kansas City Chiefs on Nov. 7. ESPN said that if Rodgers had been vaccinated, he would have been able to return for the game as long as he was able to "produce two negative tests within 24 hours in between." Players who aren't vaccinated have to quarantine for at least 10 days.
Article continues below advertisement
The fact that Rodgers has been taken out of the Packer's upcoming game already leads the sports media outlet to believe that Rodgers isn't vaccinated.
Donald Trump is vaccinated, but he often ignored COVID-19 protocol too.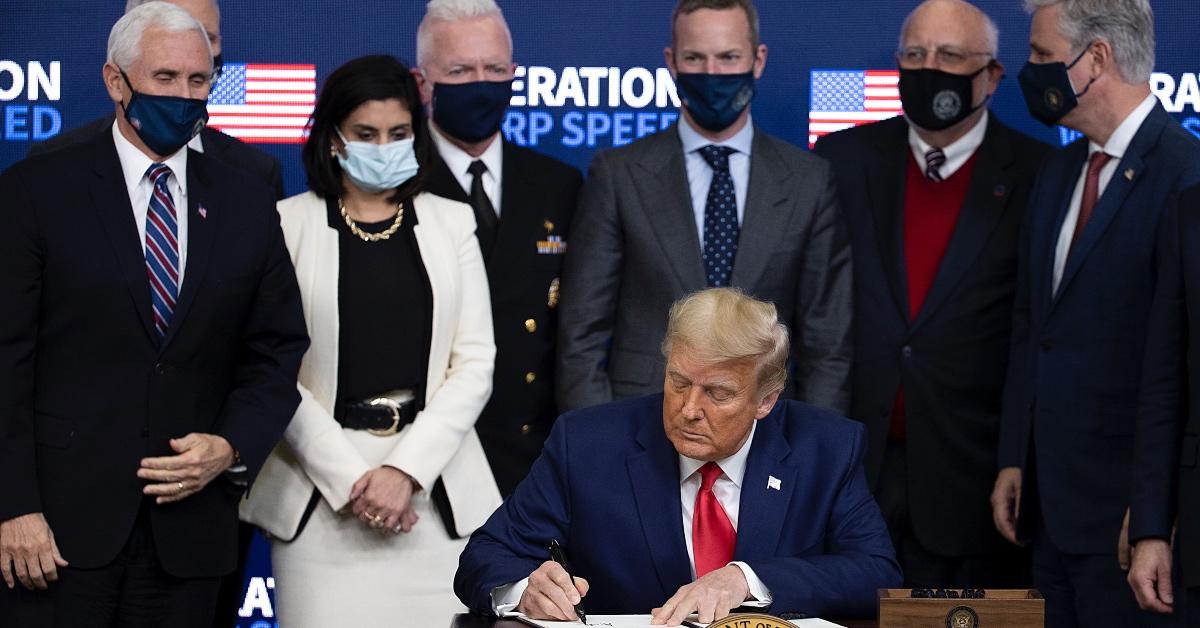 USA Today reviewed a number of different news events and in doing so, found that former President Trump and certain staff members in his administration had "violated the Center for Disease Control and Prevention (CDC) guidance on the coronavirus at least 27 times" since September 1, 2020.
Article continues below advertisement
While serving as U.S. president, Trump had been seen in public ignoring social distancing protocol and without a mask on multiple occasions.
Trump allegedly received the COVID-19 vaccine in private prior to departing the White House. Before leaving the Oval Office, NPR reported that Trump was called upon by many to "encourage his supporters" to get vaccinated since many Republicans were skeptical about getting vaccinated.
Article continues below advertisement
What was Trump's take on the COVID-19 vaccine while serving as President?
During an interview with Fox News in 2020, Trump said, "It's a great vaccine, it's a safe vaccine, and it's something that works." NPR also pointed out that Trump had voiced his support for those who didn't wish to get the COVID-19 vaccine.
Rodgers supported LeBron James after he was targeted by Trump.
In 2018, Trump sent out a tweet from his account that has since been suspended, "mocking NBA superstar [LeBron James'] intelligence." Although Rodgers didn't go at Trump for the uncouth comments he made, he described James' delayed response as being "absolutely beautiful."
Although Rodgers may share similar views with Trump on how to best protect yourself from the COVID-19 pandemic, it might not be enough to determine whether or not he supports Trump. However, Rodgers said after Trump won the election that while people have a right to be "worried about the direction of the country now," what's important is "for us [to] come together and figure out how to work with each other."