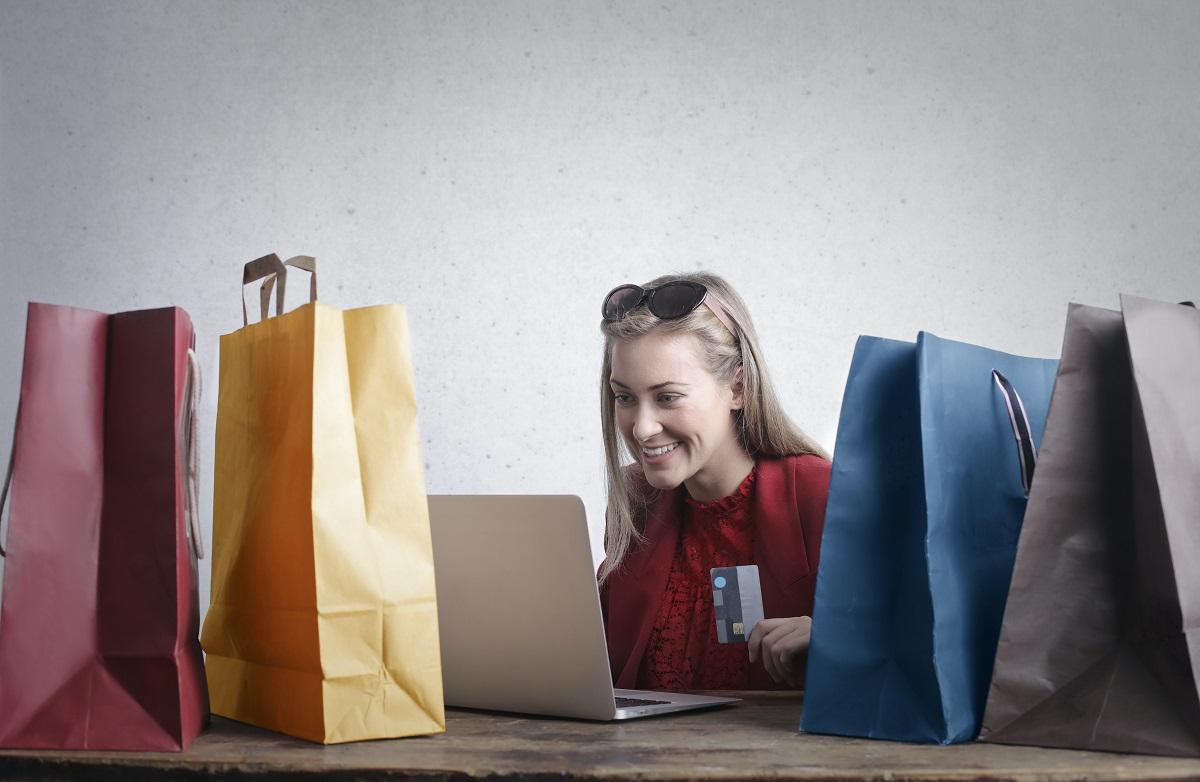 Why Coupang's Falling Stock Price Is Good for You
Coupang (CPNG) stock has dropped to a near all-time low. That has left investors wondering what happened in the short period since its largely successful IPO that left billionaire Bill Ackman smiling. What is CPNG stock price prediction and will it rise or fall in 2021?
Article continues below advertisement
The South Korean e-commerce company has many similarities with Amazon (AMZN). SoftBank's Vision Fund is expected to report a record profit for the first quarter thanks to an investment it made in Coupang. Yet the stock has been sliding lately.
Why is Coupang stock dropping?
Coupang shares fell 1.50 percent on April 21 to close below $42. The stock has pulled back 40 percent from its peak and now trades just a few cents from its all-time low of $41.41. The company went public in March, selling shares at $35 apiece. CPNG stock had a strong debut, closing the first day of trading just shy of $50.
Article continues below advertisement
It seems Coupang may be a victim of its own early success. The company's IPO came with lockups, which prevented insiders like staff and funds that invested in it early from selling their shares for up to six months. But the lockups were designed to expire early if the stock performed well, and it did.
Article continues below advertisement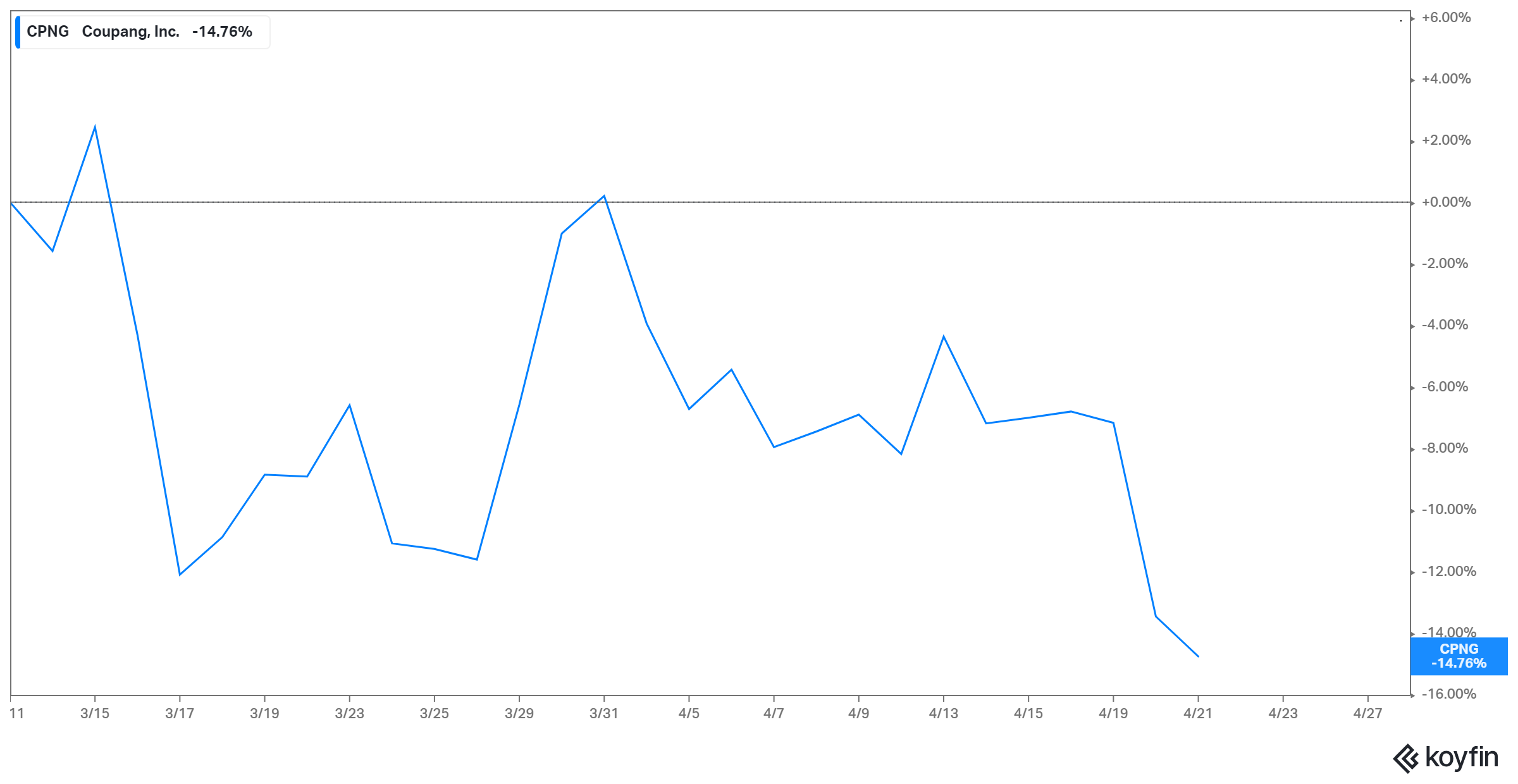 In about a week after the debut, CPNG stock reached a price threshold that allowed non-executive employees to start selling their shares. Shortly after, it hit a price threshold that also allowed funds to start selling shares. With insiders rushing to sell, supply has exceeded demand in CPNG stock, resulting in the price drop.
Article continues below advertisement
Will CPNG stock rise or fall in 2021?
There is plenty of room for Coupang to rebound. Stocks falling after lockups expire is a common occurrence, especially after such a sharp rise on debut. Therefore, CPNG stock should recover once insiders wanting to sell their shares have done so.
Article continues below advertisement
The insider selling rush has actually driven the stock price to levels that will entice investors who have been waiting for a chance to buy near the IPO price. Therefore, there is a chance for Coupang shares to return to their peak.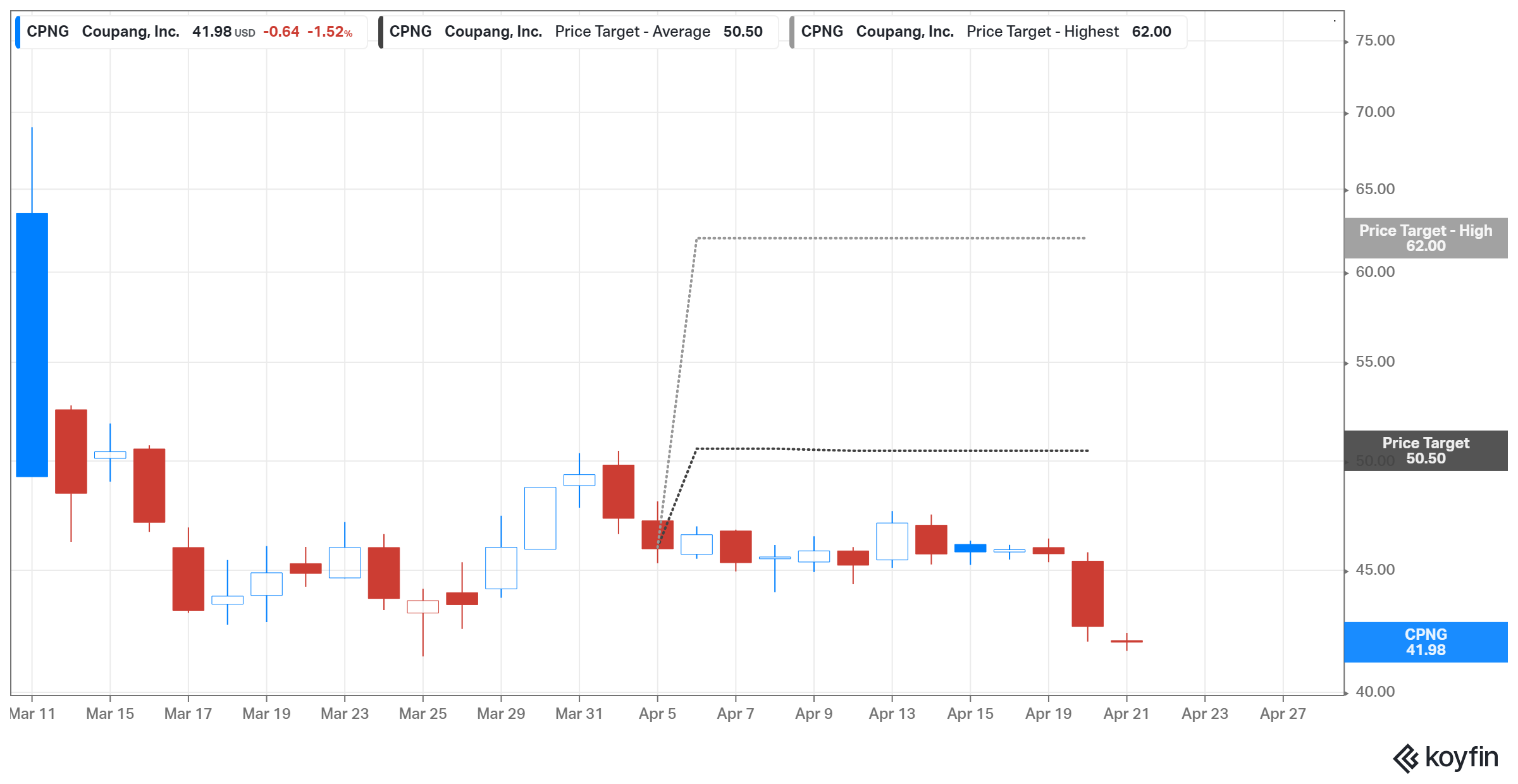 Article continues below advertisement
CPNG stock price prediction
Coupang stock outlook still leans bullish despite the insider selling pressure after lockup expiries that have dragged it down lately. The consensus price target of $50.50 points to 20 percent upside potential from current price. The high price target of $62 implies almost 50 percent upside.
Is Coupang a good stock to buy now?
You might find Coupang stock attractive to buy now for several reasons. The 40 percent pullback from the top has opened a window to enter this promising ecommerce stock at a discount.
Article continues below advertisement
The company has bright growth prospects considering the ecommerce trends in Korea and the globe. The company control's the lion's share of Korean ecommerce market at 24.6 percent and has room to expand it as its distribution network broadens.
Coupang's expansion beyond ecommerce into spaces like food delivery and online advertising is also notable as it should fuel rapid revenue growth. The company's revenue increased more than 90 percent in 2020. Although the Coupang isn't profitable yet, its losses have been reducing. Net loss dropped to $425 million in 2020 from $700 million in 2019 and $1.1 billion in 2018.