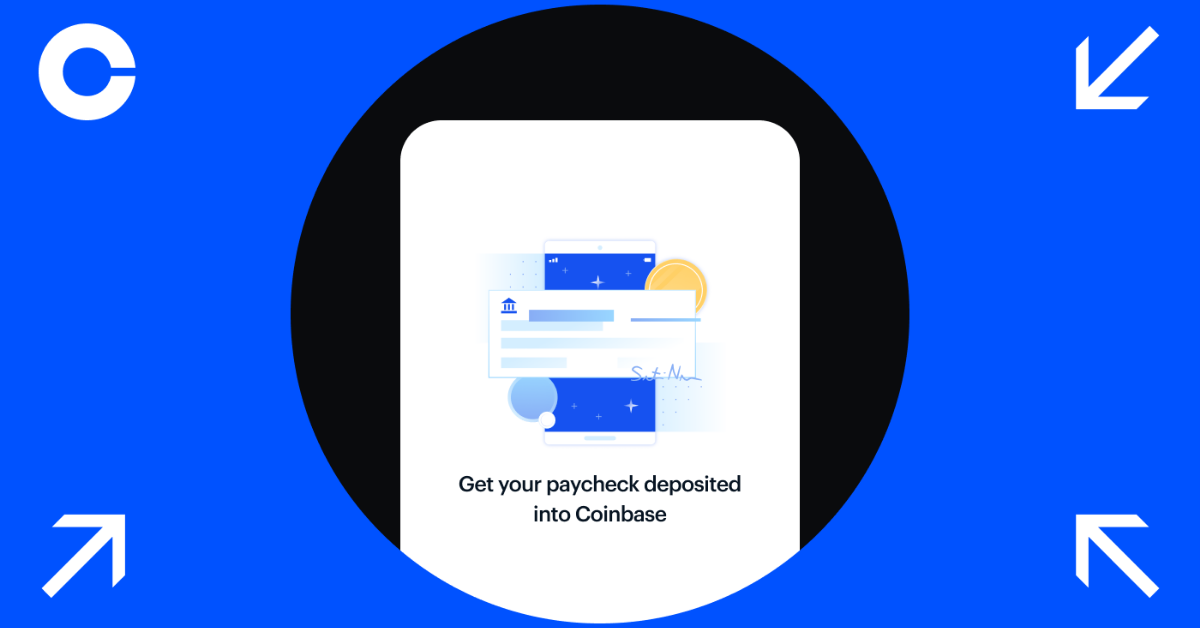 Coinbase Unlocks a 'Direct Deposit' Feature, Widens Its Offerings
Commonly known as one of the biggest and more popular fiat on-ramp cryptocurrency exchanges, Coinbase continues to unlock new features that cater to its customers. Aligning itself on the side of aiming to provide a broad range of financial services, Coinbase expands its consumer services with different use cases for the platform. Coinbase will now offer direct deposit services for customers in the U.S.
Article continues below advertisement
In offering direct deposit, customers will be able to deposit a portion of their paycheck into Coinbase. Application users will be able to find their current payroll company or employer and update paycheck allocation from there. The most extreme users will probably choose to deposit 100 percent of their paycheck into their Coinbase account—eliminating the primary use of a bank.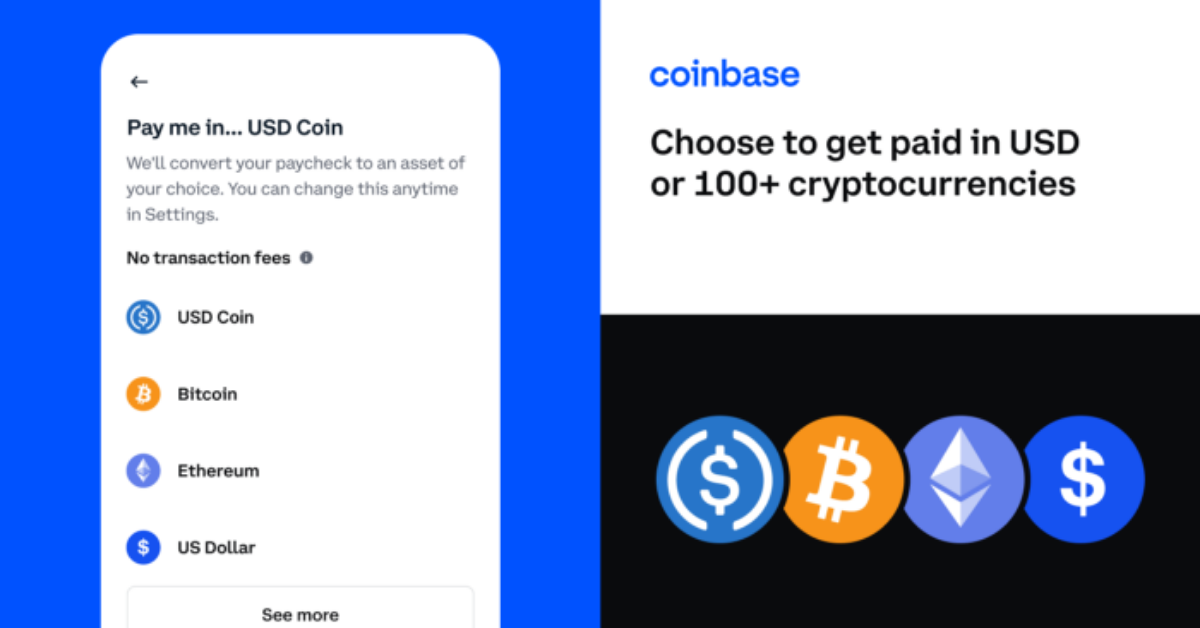 Article continues below advertisement
The future of payroll lies with Coinbase.
More than being known as a cryptocurrency exchange for beginners, Coinbase is also known for its ability to seamlessly streamline its services, which makes it easy to pursue and follow. With every new feature, Coinbase provides customers more ease in trading and transferring. By offering customers the "direct deposit" feature, Coinbase hopes to support regular crypto trades, more spending on users' Coinbase Card, and ease in earning crypto rewards.
Article continues below advertisement
Customers who take advantage of this offering will save time on the extra steps that it takes to move money. They can immediately earn interest on their income or earn crypto rewards with their Coinbase Card. In addition to this perk, customers will also benefit from paying zero transaction fees on direct deposit funds, which will allow for instant and free access to the crypto markets.
How to set up the Coinbase direct deposit feature
Setting up the direct deposit feature is simple and only requires customers to set it up once. Without ever having to leave the Coinbase application, users can select to unlock the "Direct Deposit" feature. Users will tap the "Direct Deposit" button in account settings and follow the instructions that will guide them to select their respective employer or current payroll company. Once sorted, Coinbase will automatically update the paycheck allocation.
Article continues below advertisement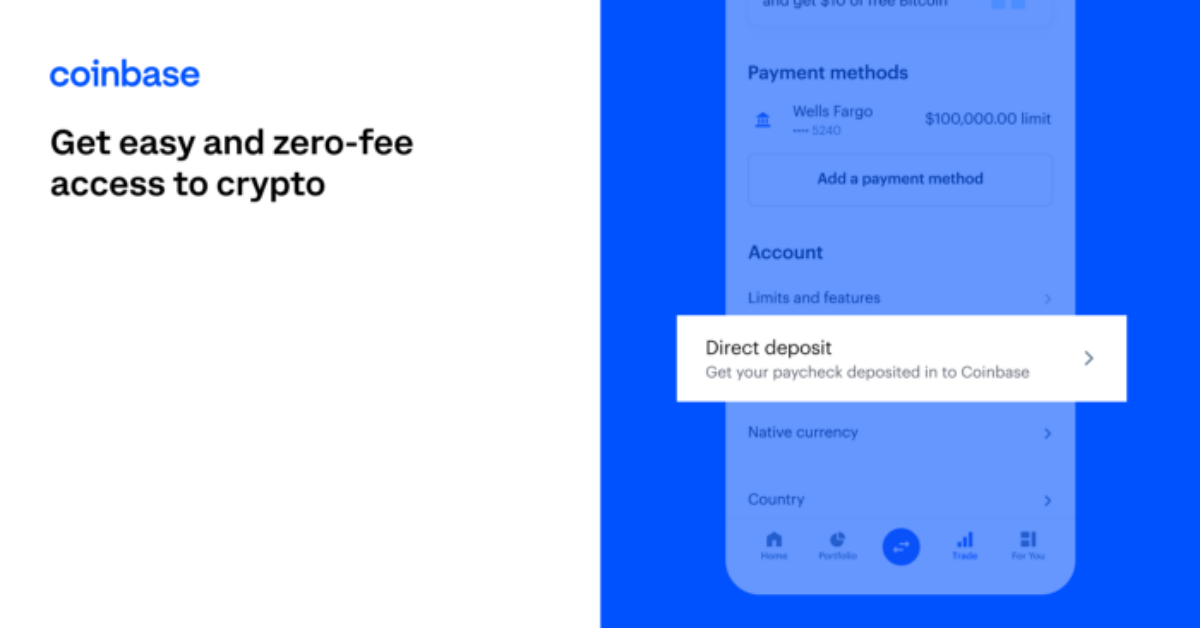 Users will also be given the option to set up the feature manually. Coinbase will provide instructions on what to share with HR departments or an employer's payroll website. Users should note that they will be able to modify their direct deposit preferences at any time within the applications "Settings."
Article continues below advertisement
Coinbase will make it easier for businesses to pay their employees in crypto.
More than just enabling customers to deposit part of their paychecks to their Coinbase accounts, Coinbase aims to facilitate ways companies can pay their employees in crypto. Partnering with several companies, including Fortress Investment Group, M31 Capital, Nansen, and SuperRare Labs, Coinbase hopes that these strategic partnerships will enable employees throughout the "creator economies" and financial services to enter the "future of payroll."
As new features continue to unfold and Coinbase is now a leader in providing the U.S. an overall framework for crypto, the platform has positioned itself to be a huge resource for many Americans. With more features on Coinbase acting in line with banking services, will Americans be tapping their banking application less and Coinbase more?