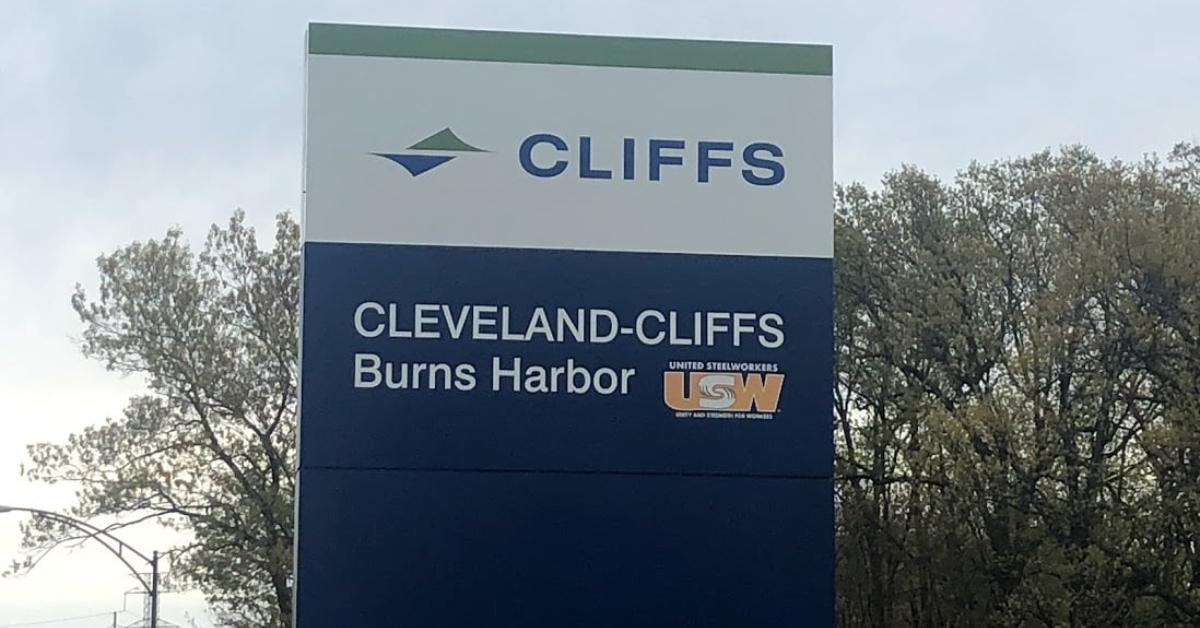 Analysts Say Hold on Cleveland-Cliffs Stock, Reddit Investors Say Buy
By Danielle Letenyei

Jun. 10 2021, Published 9:16 a.m. ET
If you look to Reddit for advice on where to invest your money, you might be considering buying stock in iron company Cleveland-Cliffs (CLF). However, Wall Street analysts recently downgraded the buy rating on the stock. Now, they recommend holding Cleveland-Cliffs. 
Article continues below advertisement
At 2:30 p.m. ET on June 9, shares of Cleveland-Cliffs were trading at about $22.89, which isn't far from analysts' median target of $24.50. 
Article continues below advertisement
Retail investors see Cleveland-Cliff as a possible short squeeze.
Several retail investors on the subreddit group WallStreetBets are favorable on Cleveland-Cliffs right now. 
"CLF is fueling the steel industry iron ore demand. Purchased $45,000 this morning," posted user Farm1970. 
Article continues below advertisement
"[$CLF] The Starship is made of STEEL, and it's time for blastoff. I've had enough of these shorts trying to destroy American production and manufacturing. YOLO," wrote uses PrestigeWorldwide-LP. 
"Because Steel is in huge demand because now that covid is falling back, people want to buy stuff, build stuff and all needs steel. Steel prices went to the moon!" wrote TrumXReddit. 
Article continues below advertisement
TrumXReddit also praised Cleveland-Cliffs President and CEO Lourenco Goncalves for comments he made in 2019 that he was "boiling short-sellers like frogs." His statements came after a Cleveland-Cliffs quarterly earnings report beat analyst expectations and stock in the company shot up.
Goncalves has earned a reputation for his criticism of Wall Street analysts.  
Article continues below advertisement
"CEO LOURENCO GONCALVES is a f*** stud. HE knows the analysts are wrong, and he KNOWS that people are shorting his company," TrumXReddit wrote.
Cleveland-Cliffs celebrates new Ohio facility.
The buzz surrounding Cleveland-Cliffs comes on the same day the company held a ribbon-cutting to celebrate the first six months of continued operation of its new Direct Reduction in Toledo, Ohio. The facility went online late last year. 
Article continues below advertisement
The new Toledo facility has the capacity to produce 1.9 million metric tons per year of customized high-quality hot-briquetted iron (HBI) using natural gas based iron reduction.
"Today we are celebrating a new era for the iron and steel industry in the United States. This event formally marks the culmination of our $1 billion investment to build and operate the world's most modern and environmentally friendly Direct Reduction plant, and the first plant of its kind constructed for the present and for the future," Goncalves said. 
Article continues below advertisement
What is Cleveland-Cliffs?
Founded in 1847, Cleveland-Cliffs is the largest manufacturer of iron ore pellets and producer of flat-rolled steel in North America. The company employs about 25,000 people in the U.S. and Canada. 
Article continues below advertisement
Last year, Cleveland-Cliffs purchased AK Steel and ArcelorMittal in a move that consolidated much of the U.S. steel industry. Afterward, Goncalves was recognized as "Steelmaker of the Year" by the Association of Iron & Steel Technology.
"Goncalves is a true champion for the American mine and steelworkers," the AIST said in a news release.
Article continues below advertisement
This past May, Cleveland-Cliff officials announced that the company plans to fully redeem its $396 million principal amount of outstanding 5.75 percent senior notes about four years before their maturity debt. 
Goncalves said in a press release that the company continues to generate consistent and strong cash flow and expects the trend to continue for the foreseeable future.