Charlie Munger Thought Tesla Would Fail, Isn't a Crypto Fan
Over the years, Charlie Munger hasn't been shy about sharing his opinions on various topics. At times, he has the credibility to voice his opinions. Munger is the vice chairman of Berkshire Hathaway, which is one of the top holding companies in the world. Recently, the billionaire made some critical comments about cryptocurrency. Elon Musk, who supports crypto, said that Munger thought that Tesla would fail years ago.
Article continues below advertisement
Article continues below advertisement
In a recent public meeting, Munger said that he's a fan of investing in Chinese companies. He praised how China operates and said that investing in Chinese companies can be better than investing in American companies. Munger has received backlash for making donations to dorms that have no windows. It seems cruel that a school would design a dormitory with no windows. Munger defended his stance, which he isn't afraid to do.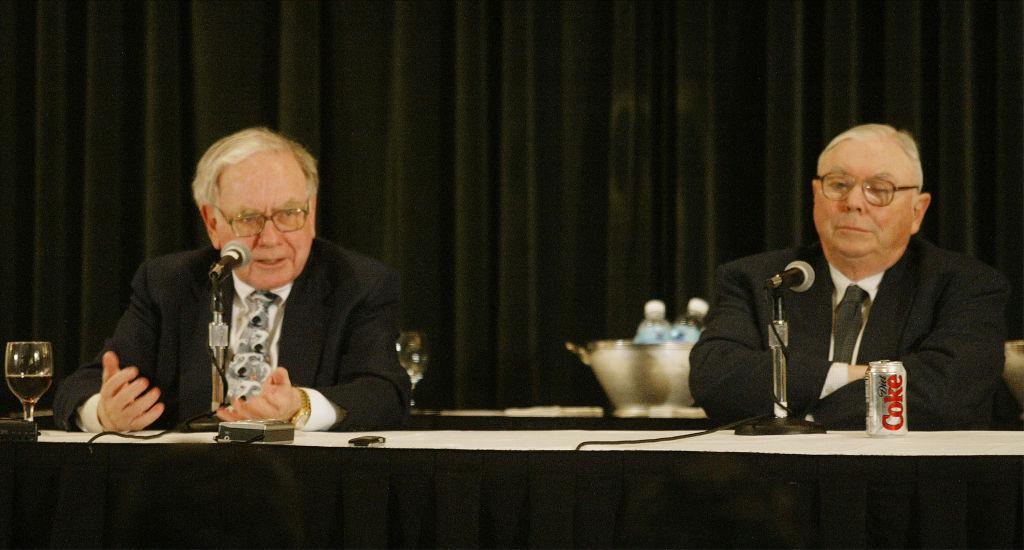 Article continues below advertisement
Charlie Munger didn't believe in Tesla and still isn't a fan.
Tesla CEO Elon Musk replied to a quoted tweet on Twitter on Feb. 16. Musk made a reference to when Munger said that Tesla would fail. The quoted tweet was made by Bill Lee, the co-founder and venture partner at Craft, which is a leading venture capital firm.
Craft has invested in companies like Airbnb, Eventbrite, Facebook, Lyft, Quora, Slack, Tesla, and more. Lee is an investor in Boring Company, Coinbase, Neuralink, Opensea, and SpaceX. Lee also holds Dogecoin and even has a Dogecoin-inspired NFT as his Twitter profile picture, which is from the Doge: Proof of WOW NFT collection.
Article continues below advertisement
Article continues below advertisement
The tweet that Lee was quoting on Twitter was about Munger publicly stating that he's proud of not investing in Bitcoin. Munger also said that Bitcoin should be banned because it's similar to venereal disease. On Twitter, Musk said, "I was at a lunch with Munger in 2009 where he told the whole table all the ways Tesla would fail." He also said, "Made me quite sad, but I told him I agreed with all those reasons & that we would probably die, but it was worth trying anyway."
Article continues below advertisement
Article continues below advertisement
While Musk revealed that Munger wasn't a fan of Tesla back in 2009, it seems that the 98-year old has changed his views on Musk and the company since then. In an interview with The Australian Business Review, Munger acknowledged Musk's achievements and said that he's become very successful by being overconfident.
Article continues below advertisement
"Never underestimate the man who overestimates himself," Munger said. "Some of the extreme successes are going to come from people who try very extreme things because they're overconfident. And when they succeed, well there you get Elon Musk."
Will Charlie Munger eventually invest in crypto?
With Munger making such harsh remarks about crypto, it's hard to see him ever investing in the space. But if the billionaire was able to change his opinions about Tesla, then it's possible that he could eventually grow fond of the digital tokens once they become more widely adopted and valuable.