Will There Be a Chamath Palihapitiya ETF in the Near Future?
As a marked venture capitalist, Chamath Palihapitiya has helped numerous companies go public. Will he get his own ETF in the near future?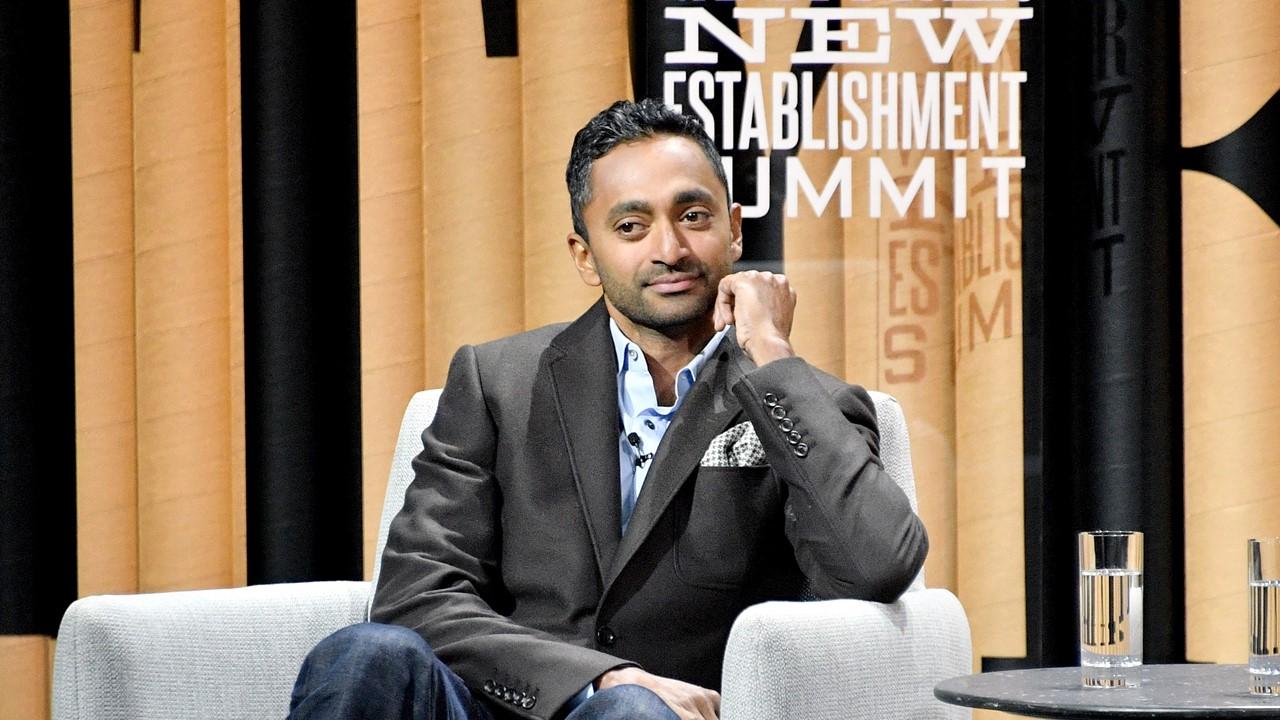 Chamath Palihapitiya has his hands full. He's the CEO of Social Capital Hedosophia Holdings, nicknamed IPO 2.0. Also, he's a chairman for Virgin Galactic and the owner of the Golden State Warriors basketball team. With all this success on his plate, Palihapitiya has been contemplating his own exchange-traded fund.
Article continues below advertisement
Article continues below advertisement
With 783,500 Twitter followers, Palihapitiya has already garnered interest from the general public. It isn't clear whether or not that following will transfer to actual securities holders if he went forth with an ETF of his own.
The "SocialCapital ETF" from Chamath Palihapitiya remains a myth
On Jan. 15, Palihapitiya posted a poll on Twitter. He asked the question, "What do you want?" There were four options to choose from.
A SocialCapital ETF got 47.2 percent of the votes.
SC HoldCo and SC Venture Syndicate were less popular options. These would operate like stocks in the same vein as Berkshire Hathaway Inc. (which trades on the NYSE under the ticker symbol "BRK-A").
32 percent of respondents didn't want anything of the sort.
Article continues below advertisement
Chamath Palihapitiya has mentioned a potential ETF before
Despite the fact that 76,000 people responded to the Twitter poll, nothing has come to fruition yet. This isn't the first time that Palihapitiya has mentioned an ETF. It's possible that this is one step closer to something concrete for Palihapitiya's retail investor following.
In reality, there are about as many people following his lead as those who mirror the moves of Warren Buffett. While the two venture capitalists may be from different generations, their influence is reflective.
Article continues below advertisement
Article continues below advertisement
What Social Capital's holdings look like
Social Capital's investments move quickly. Recently, the company completed numerous PIPE investments (private investments in public equity) and deals for companies like Clover Health, Slack, and Wealthfront. On Jan. 25, Palihapitiya announced a climate PIPE investment in a company called Sunlight and a SPAC with the software-as-a-service company Latch Access.
One thing that makes Palihapitiya's investments stand out from the pack is the focus on technology. You won't find Social Capital with a hand in fast food chains or retail empires. Palihapitiya has made it abundantly clear that he seeks to use venture funding to make tangible change in the world. In fact, he has implied that he finds this tactic much more effective in improving the economic state of the world than politics itself.
Article continues below advertisement
What would a Chamath Palihapitiya ETF look like?
Presumably, an ETF of this kind would reflect the ongoing mergers that help Social Capital take private companies public. Since Palihapitiya often invests his own money into deals as PIPE investments, these would likely be included in the mix as well.
Of course, this is all speculative considering that there isn't an ETF yet. However, the ETF might launch after Social Capital has a few more SPACs under its belt. Currently, the company has launched six SPACs. Only three of them have officially merged and two are still awaiting a target.