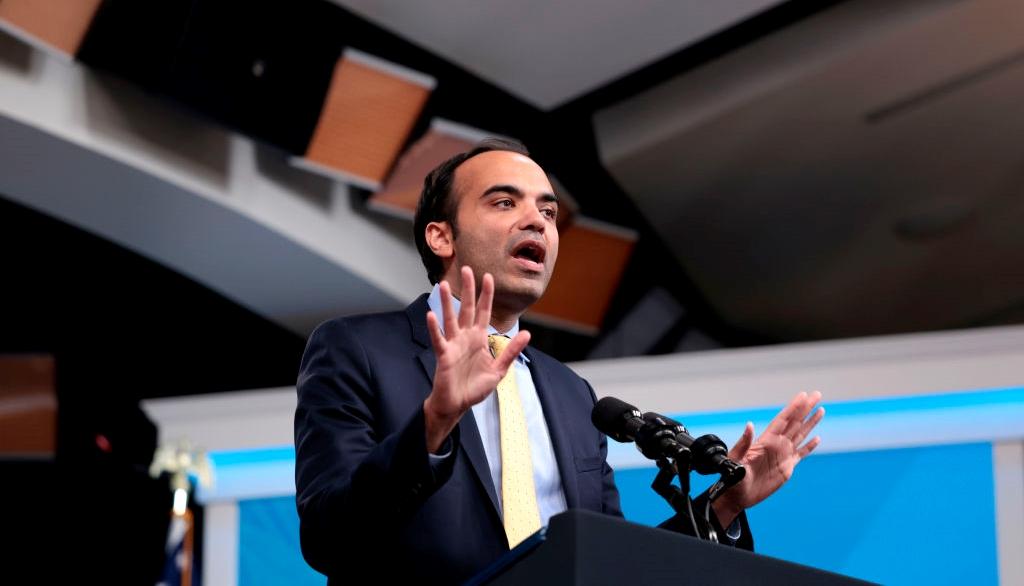 The CFPB's Lawsuit Against TransUnion, Explained
By Rachel Curry

Apr. 13 2022, Published 11:49 a.m. ET
TransUnion may be on the hook for alleged deceptive marketing tactics—that is, if the Consumer Financial Protection Bureau (CFPB) has anything to do with it. The CFPB has filed a lawsuit against TransUnion (TRU) regarding the matter, and the bureau isn't taking it lightly.
Article continues below advertisement
Here's what to know about the TransUnion lawsuit, including what it could mean for one of the top credit reporting agencies in the U.S.
Why the CFPB is suing TransUnion
The CFPB filed a lawsuit against TransUnion, stating the company marketed its services (credit reporting and credit monitoring) in a deceptive fashion. Namely, the company used "digital dark patterns" against U.S. consumers.
Article continues below advertisement
Digital dark patterns are design elements on a web page that deliberately obscure, coerce, mislead, or otherwise trick site visitors into taking action. In this case, TransUnion allegedly used these patterns to get people to buy subscriptions and then make cancellation difficult.
What CFPB director Rohit Chopra says about TransUnion
It seems that CFPB director Rohit Chopra is passionate about fighting injustice. About TransUnion, he said the company's "conduct made it crystal clear that the company is an out-of-control repeat offender that must be held accountable." He adds, "TransUnion's leadership is either unwilling or incapable of operating its businesses lawfully."
Article continues below advertisement
Chopra refers to TransUnion as "brazen" and urges individuals who have been deceived by the company to come forward to the CFPB. Chopra wrote on Twitter, "If any individuals, including current or former employees, have information relevant to any related misconduct by @TransUnion, they can report it by [emailing] whistleblower@cfpb.gov or calling the Whistleblower Tip Line at (855) 695-7974."
What does this mean for TransUnion?
TransUnion is required by law to provide a free credit report to people. The company has been asking for credit card information disguised as an identity verification step. "In reality, clicking this button signed customers up for recurring monthly charges using the credit card information they had provided," the CFPB says.
Article continues below advertisement
If the CFPB lawsuit holds merit, TransUnion will likely have to shift its practices to be more transparent. The lawsuit could also lead to issues for former TransUnion executive John Danaher, who is reportedly responsible for some of these measures despite recently cutting ties with the company.
For the CFPB, the biggest goal is to achieve monetary relief for those impacted by TransUnion's alleged deceptive marketing practices. This may come in the form of restitution, refunds, compensation, or civil money penalties.
Article continues below advertisement
Naturally, TransUnion denies the allegations, going as far as to say, "The claims made by the CFPB against TransUnion and John Danaher, a former executive, are meritless and in no way reflect the consumer-first approach we take to managing all our businesses." Still, the CFPB claims outright that TransUnion flouted law enforcement orders (including this 2017 order), deceived customers, and cheated its website visitors out of money.
TransUnion isn't only a major credit reporting agency, but a publicly traded company with profit on its mind. As of April 13, 2022, TRU stock was down 20.5 percent year-to-date but had grown 136.63 percent in the five years.