Seth Rogen's Marijuana Company Just Reached the U.S.
Canopy Growth and Houseplant announced their partnership in 2019. Now, the marijuana companies have brought Seth Rogen's products to the U.S.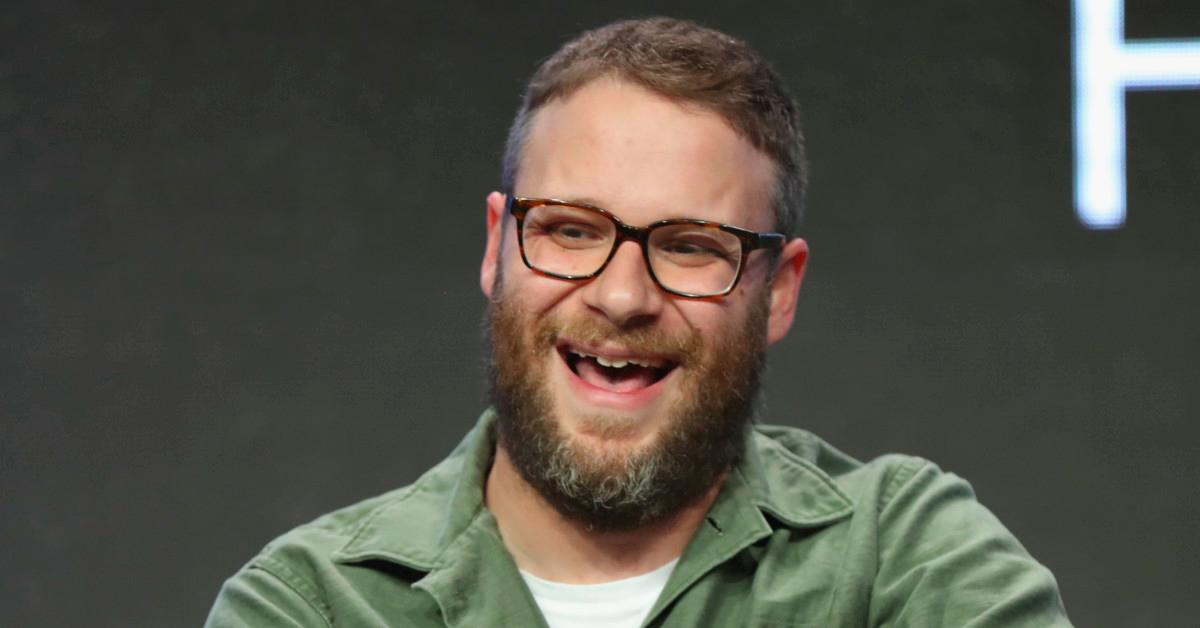 Seth Rogen isn't just the comedic actor from Knocked Up and Pineapple Express. He and frequent collaborator Evan Goldberg are also the entrepreneurs behind Houseplant—a marijuana brand that just expanded from its native Canada to the U.S. with support from partner marijuana company Canopy Growth.
Article continues below advertisement
Article continues below advertisement
The demand for Houseplant was so intense March 11 when it launched in the U.S. that its website crashed. "Well… we have underestimated you once again. Due to insane traffic we took the Houseplant site down temporarily while I learn to write code," Rogen quipped on Twitter.
Article continues below advertisement
What is Houseplant?
Launched in collaboration with Canopy Growth in 2019, Houseplant is a brand of recreational Canadian marijuana that offers dried flower, soft gel capsules, and pre-rolled joints.
"Houseplant is a passion we've brought to life through drive and dedication," Rogen said in a press release when he and Goldberg launched the brand. "Every decision we've made for the business reflects the years of education, first-hand experience and respect we have for cannabis."
Article continues below advertisement
Article continues below advertisement
The brand offers not just marijuana products—in both indica and sativa varieties—but also "Housegoods"—including a ceramic ashtray set that Rogen designed, a midcentury modern table lighter, and a three-album vinyl box set of stoner-friendly music.
In a welcome letter on the website, Rogen and Goldberg—who co-wrote the 2008 stoner comedy Pineapple Express—say that their goal is for Houseplant to become the "most thoughtful weed company" and one that promotes a more equitable marijuana industry. "That starts with making sure Houseplant is a diverse and inclusive place to work, and includes educating people about the racist history (and current racism!) of prohibition as well as what they can do to make a difference," they add.
Article continues below advertisement
What is Canopy Growth?
Canopy Growth (NASDAQ: CGC) is a marijuana and hemp company boasting operations in 12 countries on five continents and offering "curated" marijuana varieties in dried, oil, and softgel capsule forms. In 2014, Canopy Growth became the first marijuana company in North America to be publicly traded, according to its website. As of 2019, the company ran 10 licensed marijuana production sites with over 4.3 million square feet of production capacity.
Article continues below advertisement
In addition to its collaboration with Houseplant, Canopy Growth previously announced a partnership with Snoop Dogg. The company brought the rapper on board for a "Leafs by Snoop" licensing agreement. Canopy Growth also announced a partnership with Martha Stewart and enlisted the lifestyle guru to advise the company on a line of CBD products, according to NBC News.
Article continues below advertisement
Canopy Growth and Houseplant's partnership
In March 2019, Canopy Growth added Houseplant to its family and announced a minority ownership in Rogen and Goldberg's brand. In a press release, Canopy Growth specified that Houseplant would use Canopy's production and distribution capabilities to deliver its marijuana products in Canada.
"We could not be more excited to partner with Seth, Evan, and the entire Houseplant team," Mark Zekulin, President and Co-CEO of Canopy Growth, said at the time. "Together we will make Houseplant a cannabis brand synonymous with quality everywhere it is available."