SFTW Looks Like a Good Deal on Dips Before the BlackSky Deal Closes
The Osprey Technology Acquisition (SFTW) SPAC is merging with BlackSky. Is SFTW stock a buy before the deal closes?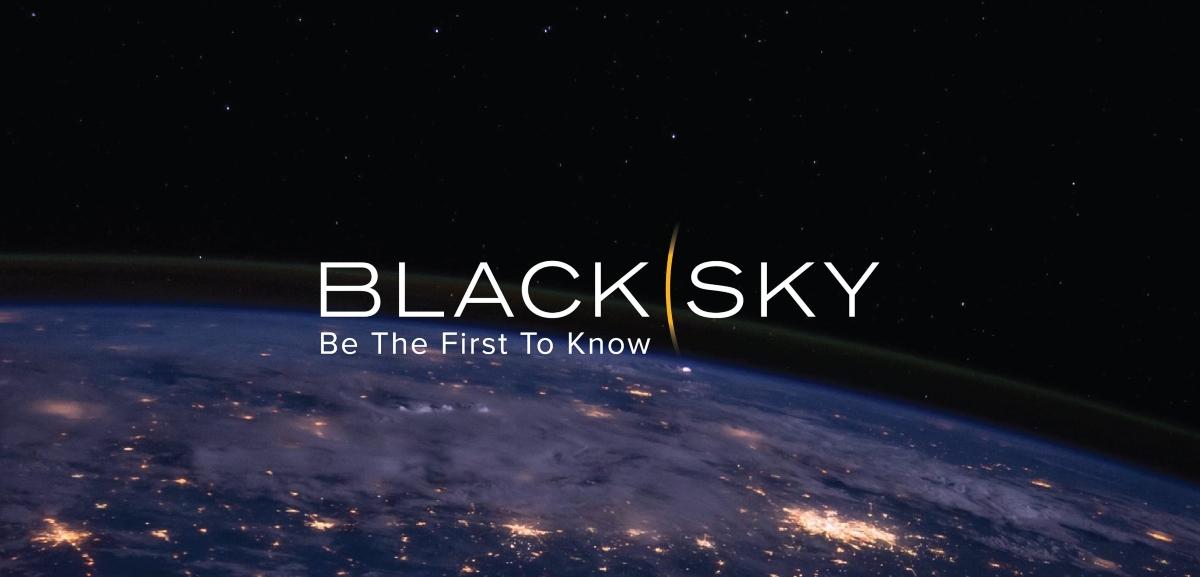 Satellite data company BlackSky is gearing up to go public through a reverse merger with Osprey Technology Acquisition (SFTW). The SPAC raised about $275 million in an Oct. 2019 IPO. SFTW has said it aims to merge with companies that develop innovative software delivery platforms. Should you buy SFTW SPAC stock before its merger with BlackSky?
Article continues below advertisement
Article continues below advertisement
SFTW stock has gained 40 percent from its IPO price of $10. On Feb. 18, the SPAC stock gained 27.6 percent to close at $13.97 following the merger news, and in premarket trading on Feb. 19, SFTW stock was trending upward.
Who's the sponsor of SFTW?
The Osprey Technology Acquisition SPAC held an IPO in Oct. 2019 and offered 27.5 million shares for $10 apiece. The blank-check company was formed by investment firms JANA Partners and HEPCO Capital Management, and its president, director, and CEO is JANA partner David DiDomenico.
Article continues below advertisement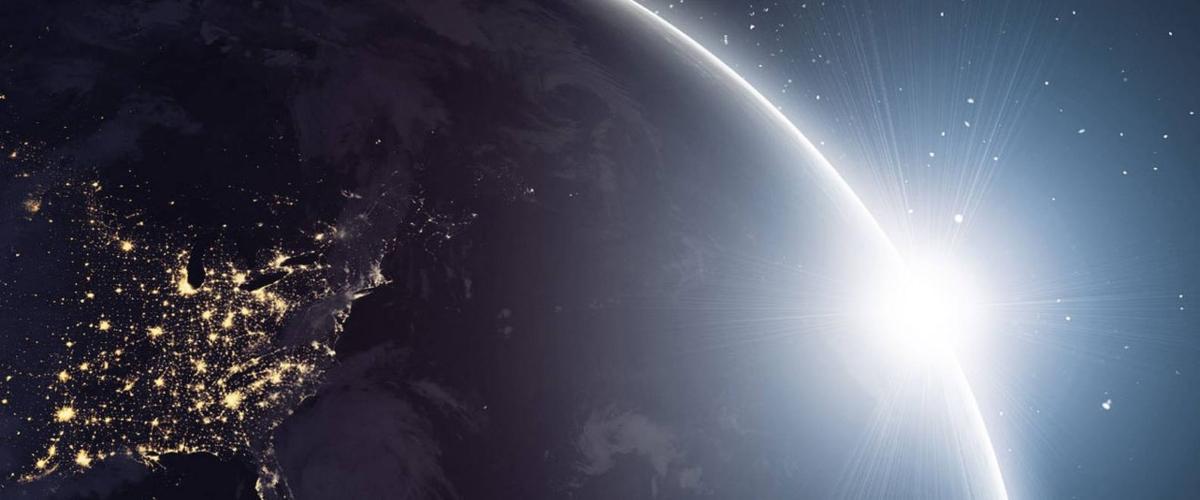 The BlackSky-SFTW merger date isn't final, but it is imminent
The SFTW and BlackSky merger is expected to close in July 2021, subject to approval by SFTW shareholders and other customary closing conditions. The combined entity will be listed on the NYSE under the ticker symbol "BKSY," and the pro forma enterprise value of the deal is expected to be $1.1 billion.
Article continues below advertisement
Article continues below advertisement
Key terms of the SFTW-BlackSky merger
The deal will provide BlackSky with nearly $450 million to fund growth initiatives. The proceeds include about $318 million in cash held by SFTW in trust and an additional $180 million in PIPE (private investment in public equity) at $10 per share. Investors in the PIPE include Tiger Global Management, Mithril Capital, Hedosophia, and Senator Investment Group. SFTW's sponsor and its affiliates are also investing more than $20 million in the PIPE.
Article continues below advertisement
BlackSky shareholders are set to own about 62.6 percent of the combined company at the deal's closure. The combined company's pro forma implied equity value is about $1.5 billion.
Article continues below advertisement
What's the outlook for BlackSky?
Founded in 2014, BlackSky provides real-time geospatial intelligence. The company operates its own satellites and works with various businesses and government agencies in the U.S. BlackSky faces competition from Orbital Insight and Earth-i, which have estimated annual revenue of nearly $44 million and $29 million, respectively.
Article continues below advertisement
The outlook for BlackSky looks promising, with a total addressable market worth nearly $40 billion. In 2020, the company generated sales of $22 million, and in 2021 and 2022, BlackSky expects its sales to grow by 109 and 149 percent, respectively.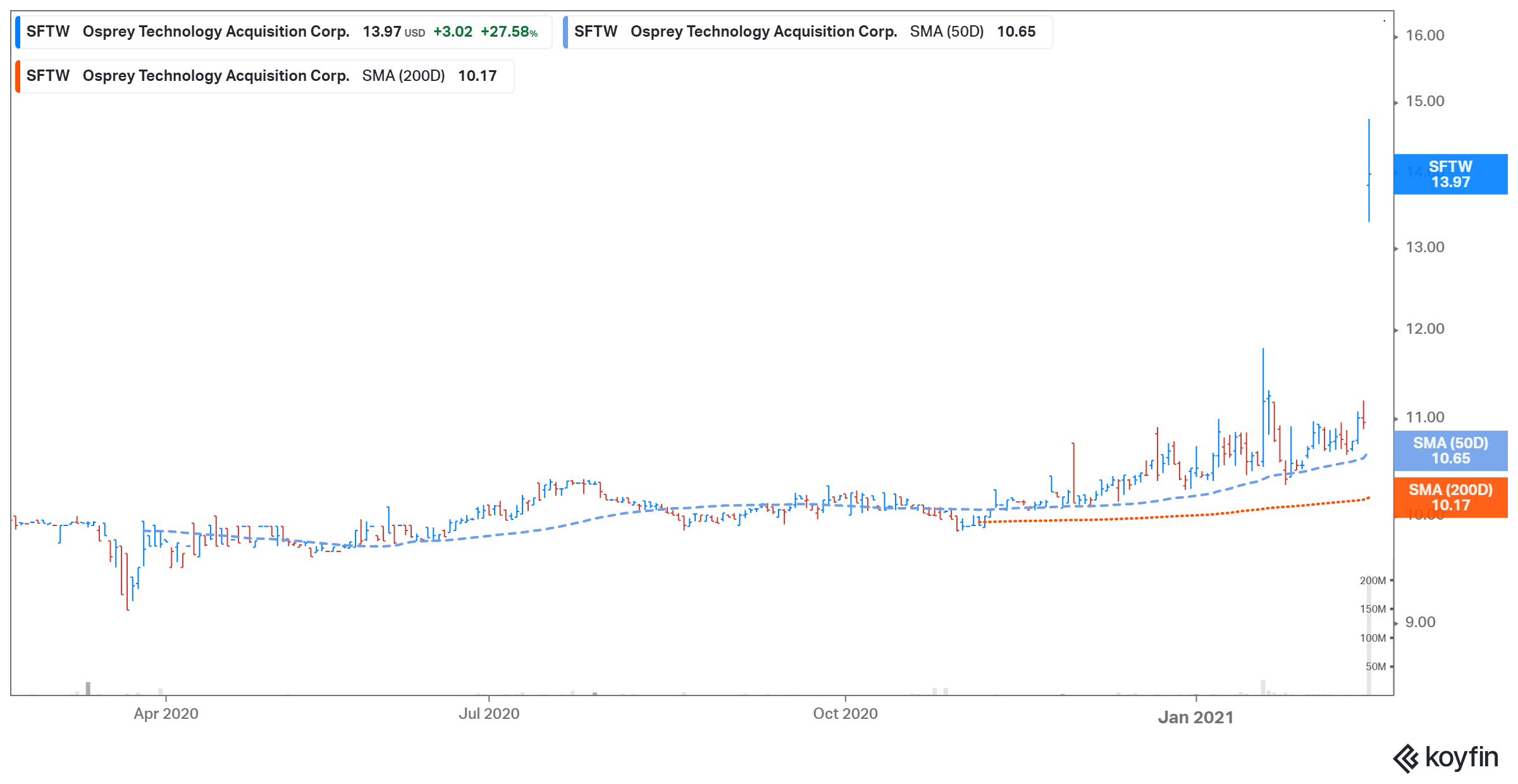 Should I buy SFTW stock before the BlackSky merger?
BlackSky has given specific estimates until 2025. Based on its 2025 revenue forecast and its pro forma enterprise value, BlackSky's valuation multiple is 2.0x. When SFTW stock dips, it would be a good buy based on BlackSky's valuation, growth prospects, and addressable market. However, SFTW is a speculative play until the BlackSky merger is closed.