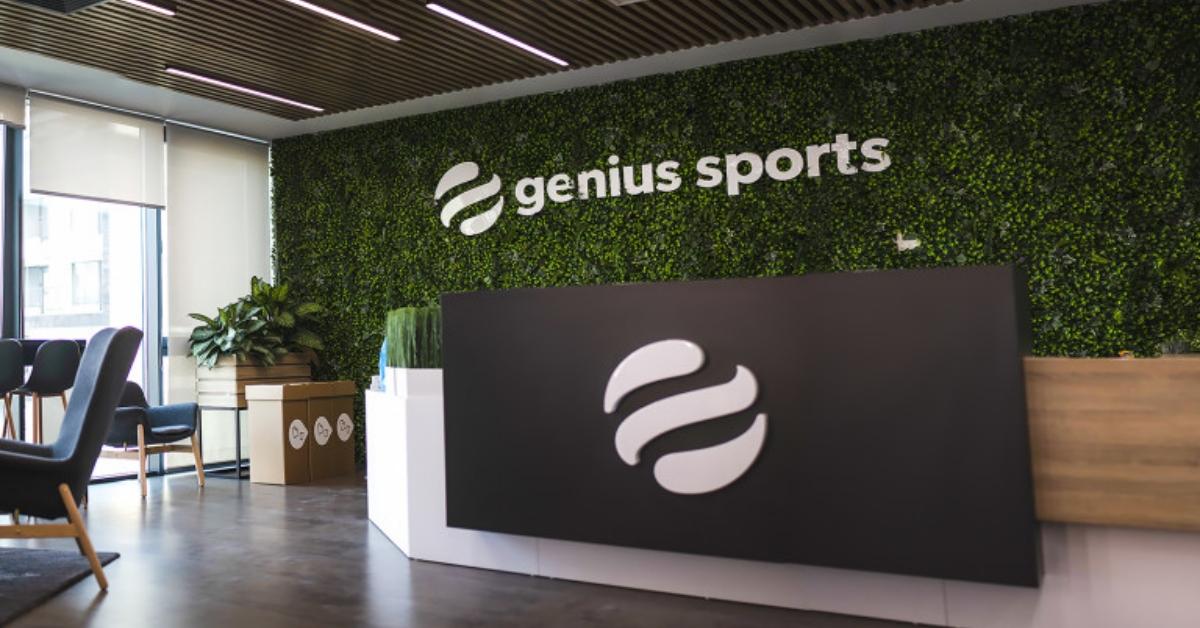 Why DMYD SPAC Stock Isn't a Buy Before Genius Sports Merger
Genius Sports Group, a sports data provider, is gearing up to go public through a reverse merger with dMY Technology Group II (DMYD). The DMYD SPAC raised about $240 million in an August 2020 IPO. When's the DMYD and Genius Sports merger date, and should you buy DMYD stock now?
Article continues below advertisement
DMYD SPAC stock is up 99 percent from its IPO price of $10 per share. The stock has gained 27 percent over the last five trading days. DMYD stock gained after Genius Sports announced a new deal with the NFL. However, DMYD stock is still down 15 percent from its 52-week high.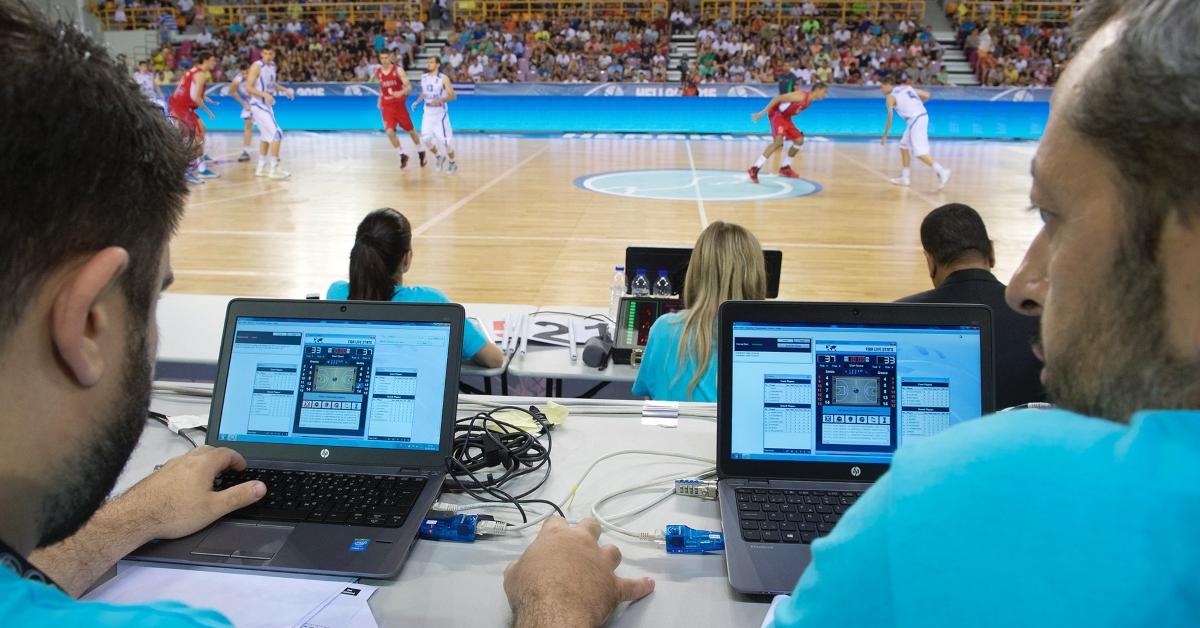 Article continues below advertisement
DMYD SPAC's sponsor
In its August 2020 IPO, the DMYD SPAC offered 24 million shares for $10 each. The blank-check company is led by CEO and Director Niccolo de Masi. Masi is the Chief Innovation Officer of Resideo Technologies and ex-CEO of Glu. dMY Sponsor II is DMYD's sponsor.
DMYD and Genius Sports merger date
DMYD announced its merger with Genius Sports in October 2020. The voting on the business combination, which is a regulatory requirement, is expected to take place on April 16, 2021. If approved, the merger should happen immediately after the voting results are announced. The combined entity will trade on the NYSE under the new ticker symbol "GENI."
Article continues below advertisement
The combined entity is expected to have $150 million of growth capital. The transaction includes $276 million in cash held by DMYD in trust and $330 million in PIPE (private investment in public equity). Existing Genius shareholders are set to own 60 percent of the combined entity when the deal closes.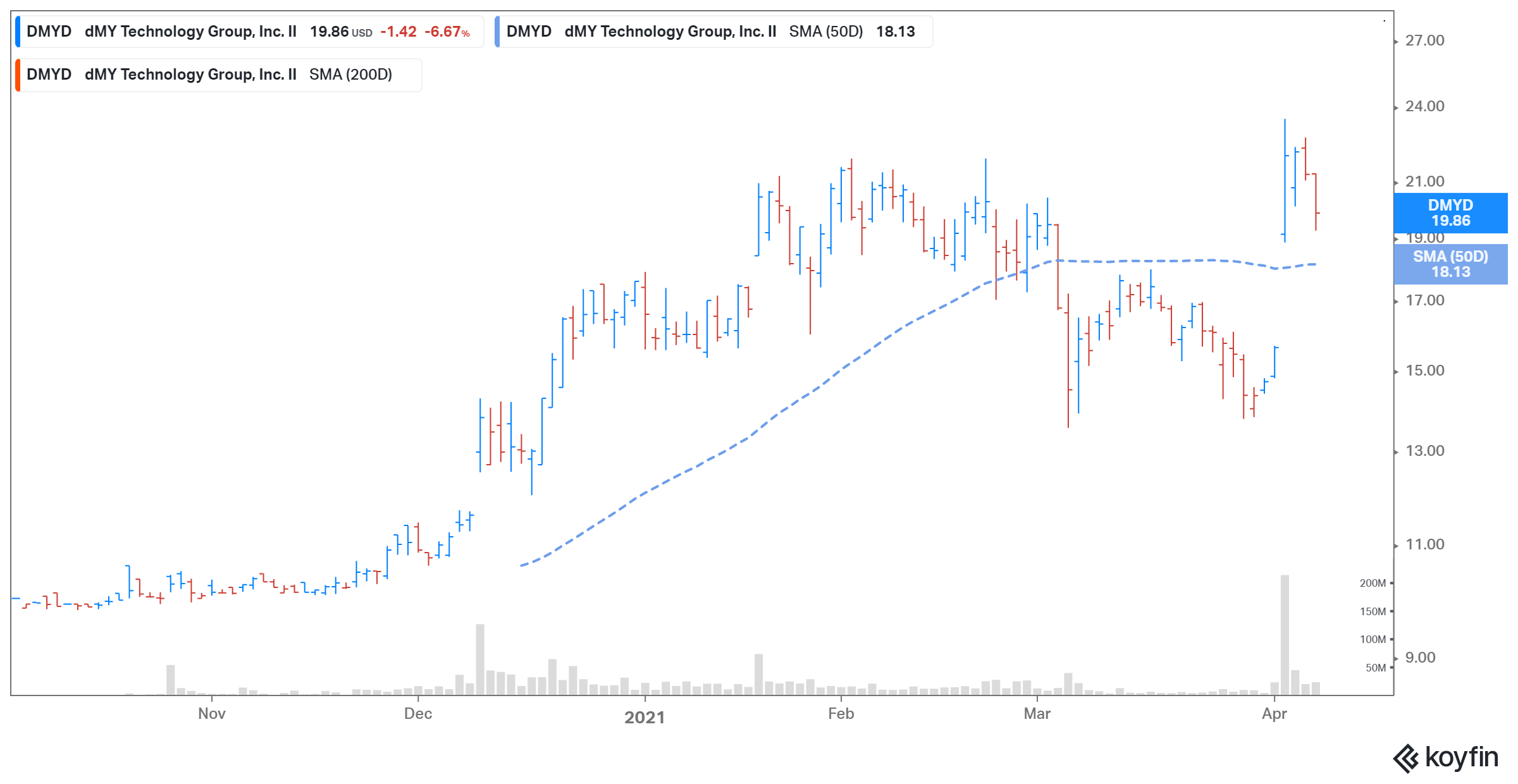 Article continues below advertisement
Is DMYD stock a buy before Genius Sports merger?
Genius Sports projected revenues of $145 million in 2020. The company expects its revenues to rise 31 percent YoY to $190 million in 2021. Between 2018 and 2022, Genius expects its revenues to grow at a CAGR of 28 percent and reach $238 million in 2022. The company's adjusted EBITDA margin is expected to rise from 10 percent in 2020 to 29 percent in 2022.
DMYD valued Genius Sports at a pro forma implied equity value of $1.68 billion. Meanwhile, at DMYD's current stock price, Genius is valued at around $3.33 billion. After adjusting for its $152 million net cash, it would have a pro forma enterprise value of $3.18 billion. The company's 2021 and 2022 EV-to-sales multiples are 16.7x and 13.4x, respectively.
Article continues below advertisement
Genius Sports collects information from sporting events globally. The company then distributes them to sports betting operators. The company has partnerships with the NFL, NBA, FIFA, and NASCAR. I think that investors should wait and see how Genius Sports performs with many deals under its belt in 2021.
Genius Sports isn't profitable.
Genius Sports isn't profitable yet. The company reported a net loss of $40.2 million in 2019. Meanwhile, Genius reported a net loss of $16.8 million in the first nine months of 2020.
Genius Sports faces competition from Sportradar. In 2018, Sportradar was valued at $2.8 billion, and its valuation is said to have increased after that funding round.