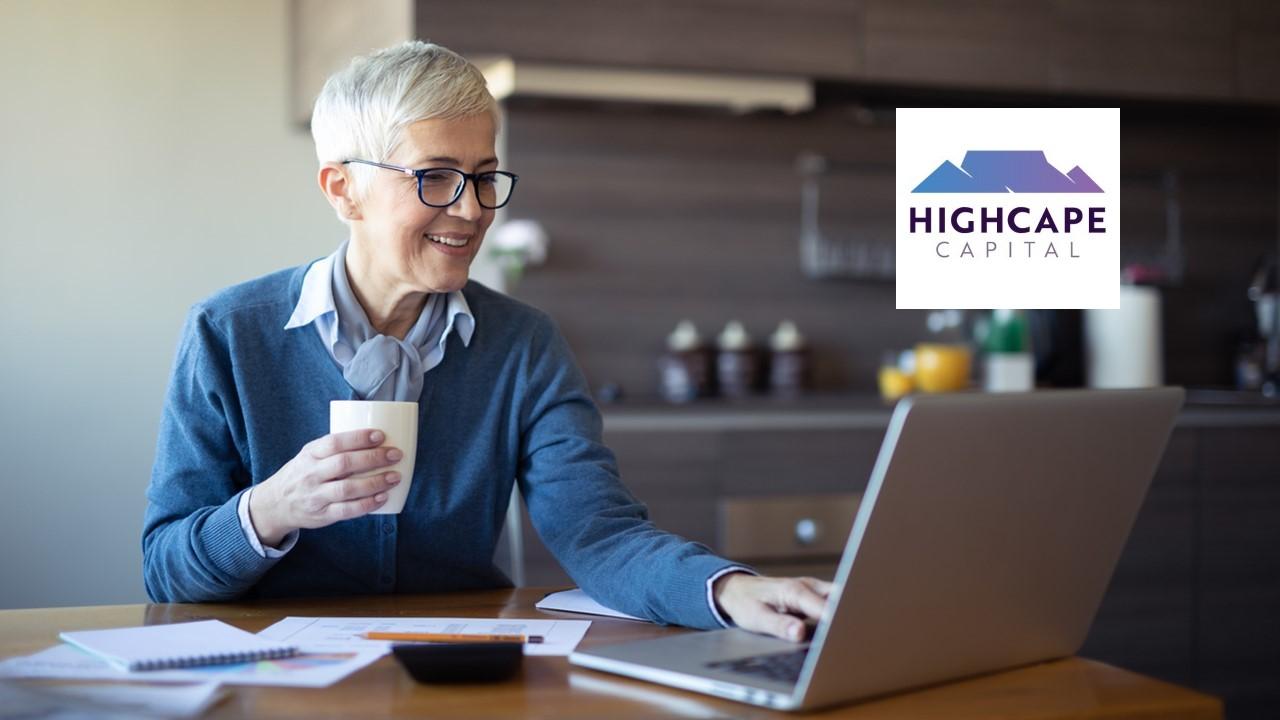 Why CAPA SPAC Stock Is a Hot Commodity Before the Quantum Merger
HighCape Capital Acquisition Corp. (CAPA) is among the SPAC stocks running hot right now. The blank-check company has reached a deal to take life science startup Quantum-Si public. Should you buy CAPA stock before the Quantum merger deal closes?
Article continues below advertisement
Shares of blank-check companies are becoming popular with retail investors seeking cheap stocks and the opportunity to grow their money quickly. SPAC stocks are usually priced at $10. Many of them have turned out to be successful bets. For example, CAPA stock has gained about 130 percent since its debut in December 2020. The stock beat the less than 10 percent return for the S&P 500 during the same period.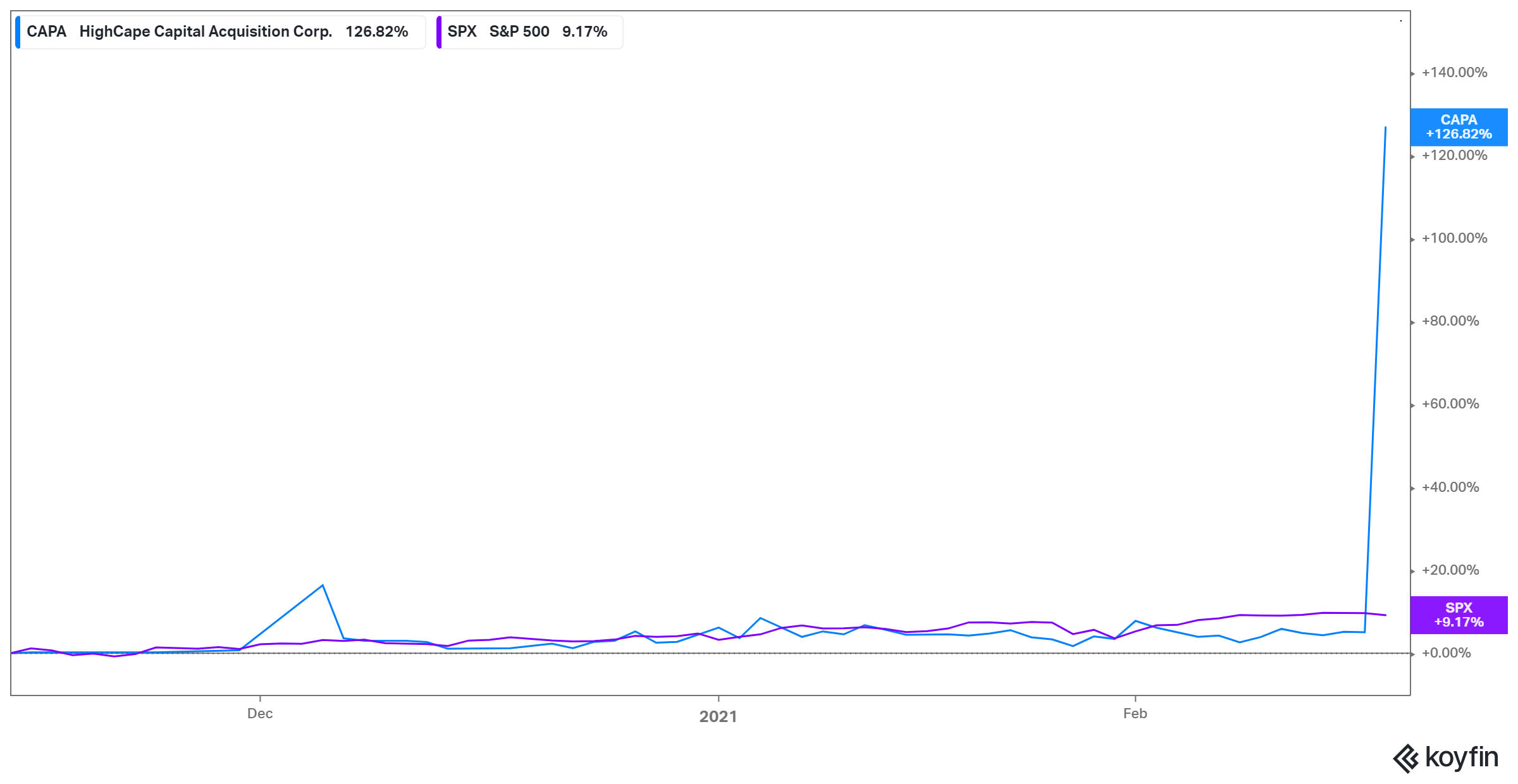 Article continues below advertisement
Who's the sponsor of the HighCape Capital (CAPA) SPAC?
The HighCape Capital SPAC is backed by HighCape Capital—an equity fund that mainly invests in the health care sector. The blank-check company is led by Kevin Rakin, the chief executive and chairman, and Matt Zuga, the operations and finance chief.
HighCape Capital raised $115 million in its SPAC IPO in September 2020. It raised an additional $425 million in PIPE transactions, which attracted many prominent institutional investors.
Article continues below advertisement
HighCape Capital (CAPA) and Quantum merger date
The HighCape and Quantum merger is expected to close before the end of June 2021. The closing of the transaction will depend on the outcome of the HighCape SPAC shareholder vote on the deal. Going by the market reaction to CAPA stock, HighCape investors look happy with the deal and it should sail through at the vote.
The combined company will be valued at about $1.5 billion. Quantum is focused on protein sequencing. It has built a powerful platform that leverages semiconductor chips to ensure better analysis of proteins. Its products target the life science research market.
Article continues below advertisement
Quantum is set to receive a capital injection of $540 million. The amount includes $115 million raised in the CAPA stock IPO and $425 million secured in PIPE deals. The funds will help Quantum with advancing its products.
HighCape's CAPA SPAC stock will take on a new ticker symbol of "QSI" after the merger transaction is completed. The stock will continue trading on Nasdaq. Existing Quantum shareholders will own about 61 percent of the combined company.
Article continues below advertisement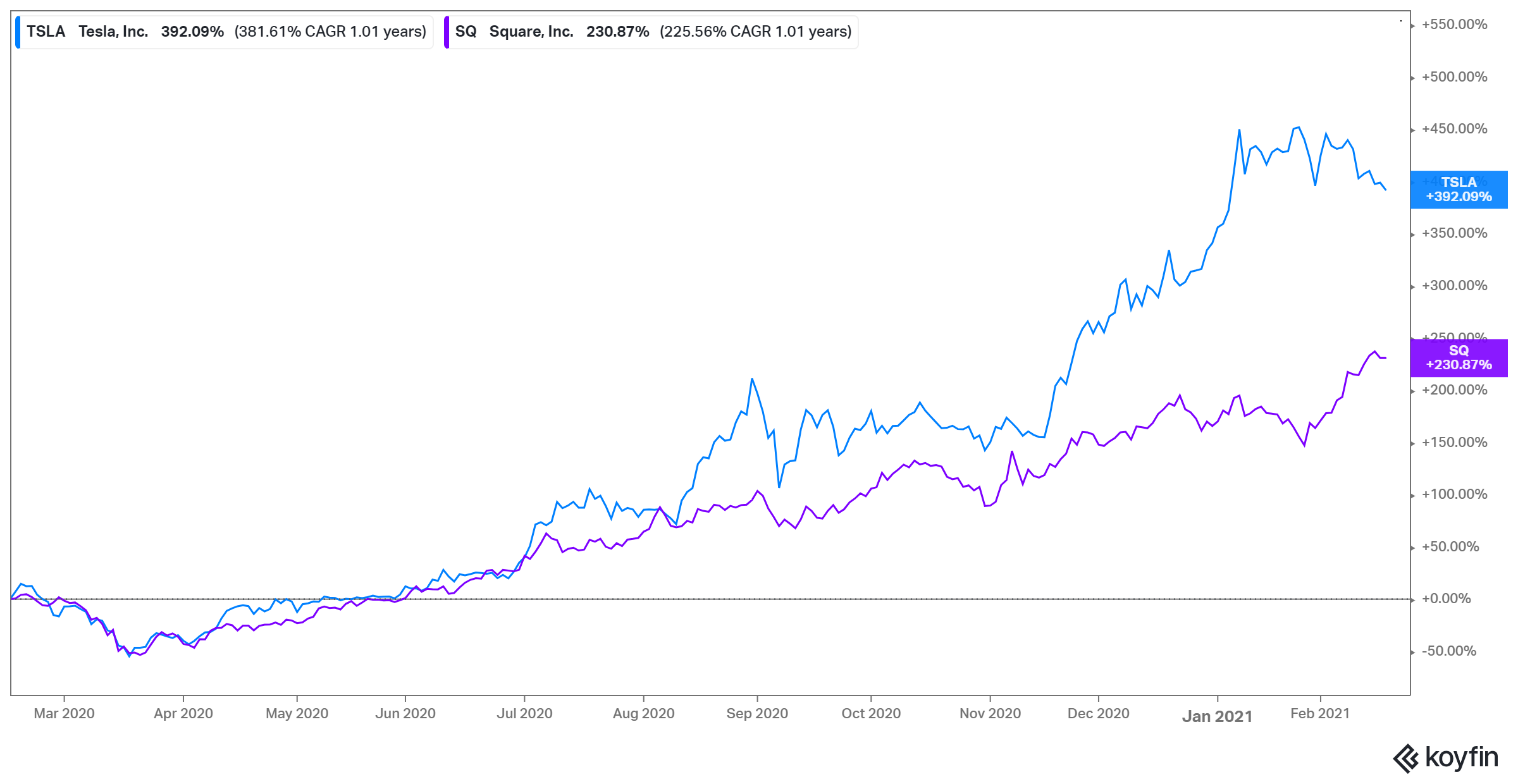 ARK Invest buys CAPA SPAC stock before merger
ARK Invest joined the group of institutional investors rallying behind the HighCape SPAC in its bid to take Quantum public. It participated in the HighCape PIPE, which raised $425 million in an oversubscribed transaction. ARK Invest and other PIPE investors will own 29 percent of the combined company.
Article continues below advertisement
ARK Invest is an investment fund that Cathie Wood started in 2014. It has more than $58 billion in assets. Beyond the HighCape SPAC, Tesla ranks as Wood's favorite stock. The fund continues to accumulate Tesla shares. ARK Invest thinks that the company will enter the ride-hailing market to compete with Uber.
ARK Invest is also bullish on bitcoin. Recently, it bought more shares of the Grayscale Bitcoin Trust (GBTC). Wood has praised Tesla and Square for the steps they have taken to invest in bitcoin. Tesla and Square stock have been big winners for investors.
Article continues below advertisement
Is CAPA SPAC stock a buy before it merges with Quantum-Si?
Quantum targets a massive market opportunity. The proteomics market is forecast to grow to $50 billion by 2027 from $21 billion in 2019. The coronavirus pandemic boosted the interest in studying protein, which means a potentially bigger growth opportunity for protein sequencing technology companies like Quantum.
Investors who buy CAPA stock now will end up with a stake of about 8 percent in Quantum. Although CAPA SPAC stock has more than doubled over its IPO price, the downside risk looks minimal because there's a deal in hand now.
Article continues below advertisement
In contrast, pre-deal SPAC stocks CCIV, ALTU, and GSAH have been soaring purely on market speculations. For example, CCIV stock has gained about 480 percent YTD on rumors about a merger with Lucid Motors. The stock could crash if the deal with Lucid fails.
The involvement of big investors like ARK Invest, Foresite Capital, and Redmile Group also seems to add credibility to CAPA stock as a potentially viable investment. Leading institutional investors like these conduct thorough due diligence before putting their money in an asset.