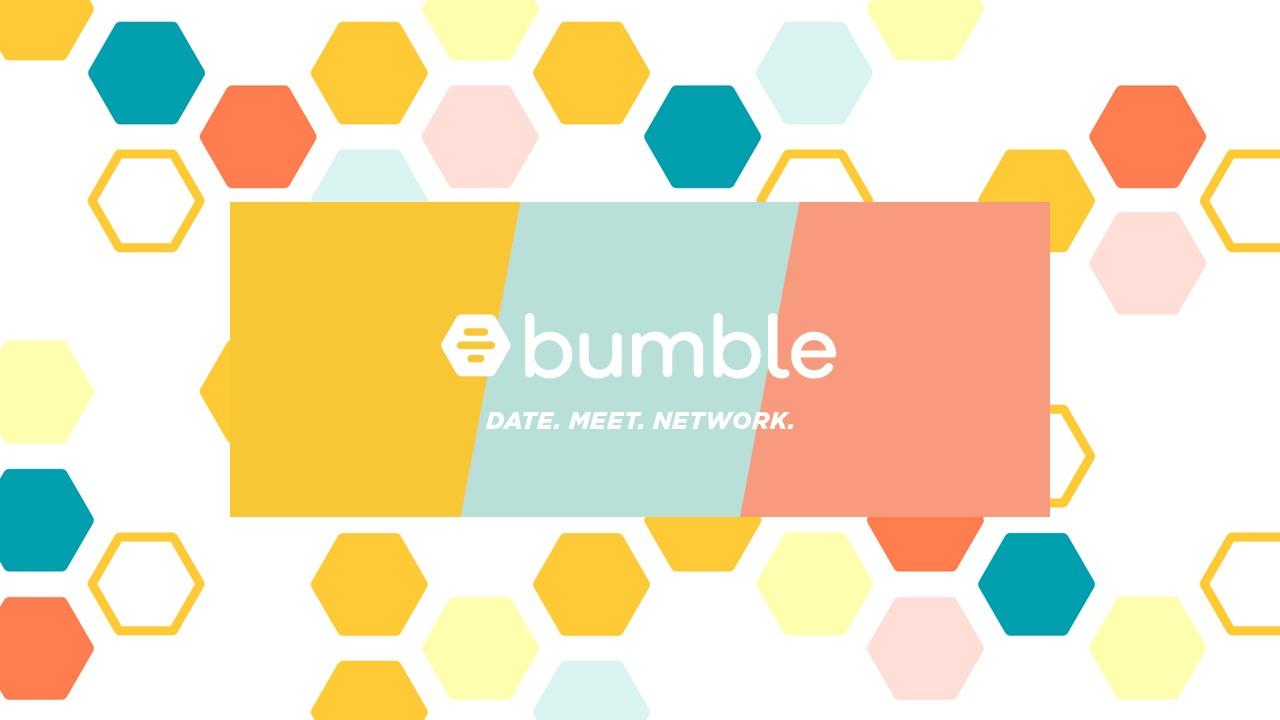 Bumble Stock Drops 25 Percent From Peak—Buy or Sell?
After its highly successful IPO, Bumble (BMBL) has mainly faded from the headlines lately. However, the stock rose about 6 percent on April 28 and many investors wonder what's going on. You wouldn't want to forget this online dating stock. Bumble's first-quarter earnings report is just around the corner and it could move the stock in a big way. What is BMBL's stock forecast and should you buy or sell now ahead of the earnings?
Article continues below advertisement
Bumble operates an online dating app by the same name. Its other brand is Badoo. Its main competitor is Match Group (MTCH), whose brands include Tinder, Hinge, and OkCupid. Bumble makes money from selling ads and offering premium services on subscription. The company plans to report its first-quarter results on May 12.
Bumble's stock performance since its IPO
Bumble priced its IPO at $43 per share, which is above the already boosted target range of $37–$39 in a sign of strong demand for the stock. The stock went on to pop 64 percent on its debut and closed above $70. At the current price of $62.60, the stock trades 45 percent above its listing price. However, it has pulled back from its all-time high of $84.80.
Article continues below advertisement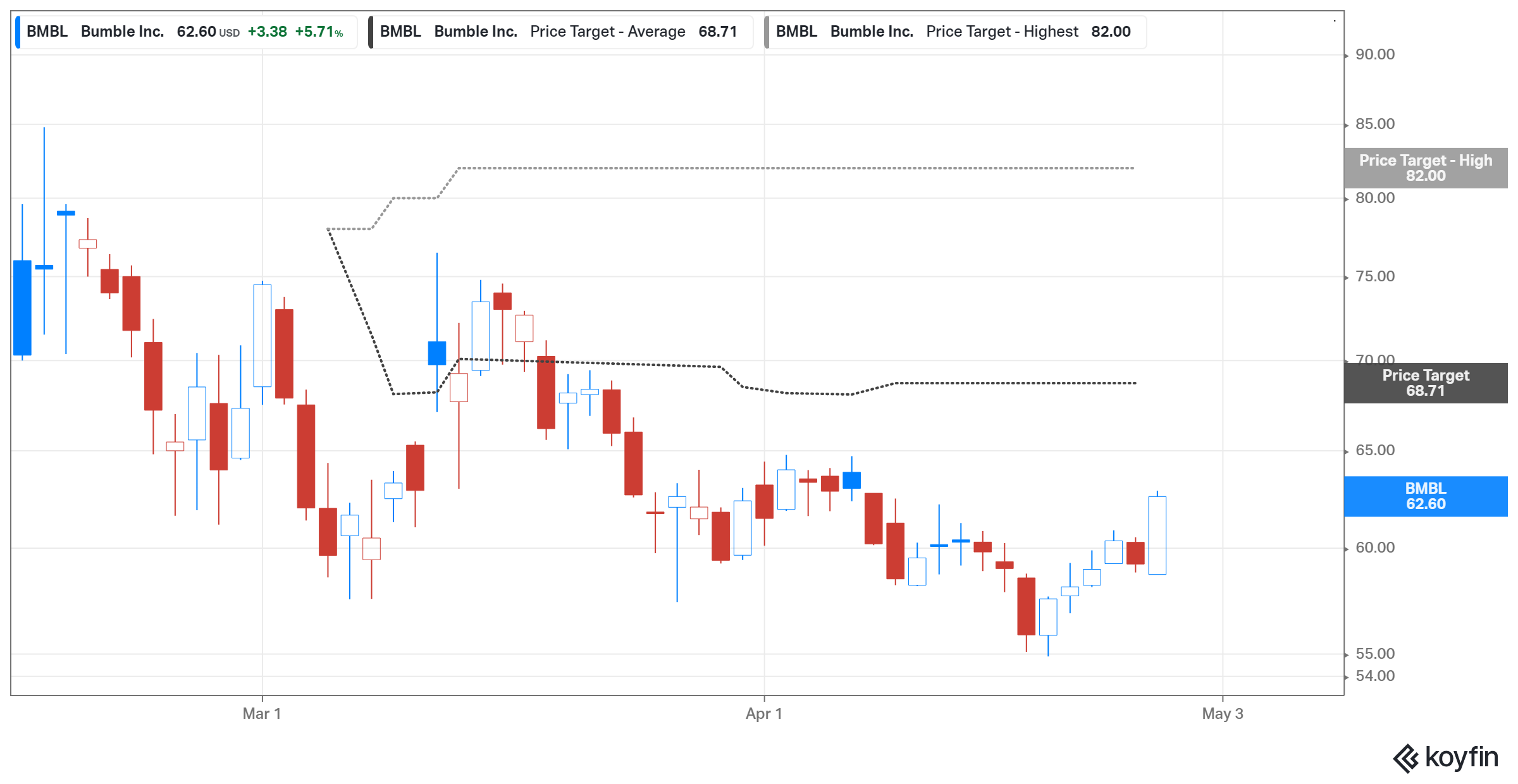 BMBL stock forecast
Investors are curious about Bumble's stock forecast ahead of its earnings date and after it pulled back more than 25 percent from its peak. Where will BMBL stock be by the end of 2021? Bumble sports an average target price of $68.71, which points to a 10 percent upside potential from the current price. The high target price of $82 implies more than a 30 percent upside.
Article continues below advertisement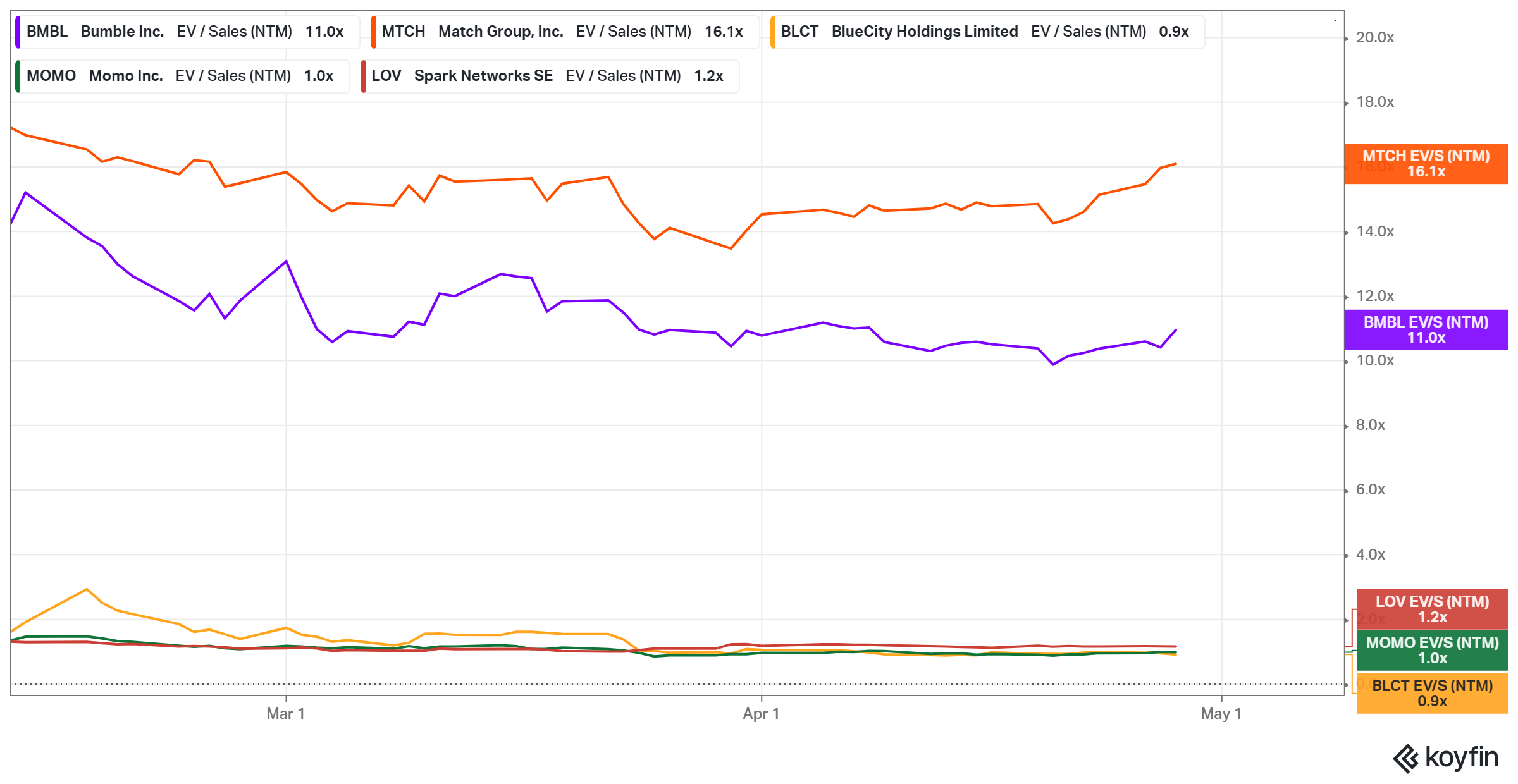 Is BMBL stock overvalued?
Bumble trades at a more favorable sales multiple than Match Group. Its 2021 EV-to-sales multiple of 11x compares to Match's 16.1x. BMBL stock looks overvalued compared to other rival dating stocks like BlueCity (BLCT), Momo (MOMO), and Spark Network (LOV), which trade at 2021 EV-to-sales multiples of 0.9x, 1x, and 1.2x, respectively. Facebook (FB), which also has an online dating product, trades at 2021 EV-to-sales multiple of 7.3x.
Article continues below advertisement
BMBL stock looks like a buy.
Bumble's pullback from its peak has led some investors to wonder what to do with the stock now. Will it keep falling, which would make sense to sell before the price goes too low, or is a rebound coming? At this point, you might want to buy more Bumble shares rather than sell low because a rebound looks imminent.
First, the company is gearing up to report its first-quarter results. We know that Bumble has turned a profit in the past even though it hasn't been consistently profitable. The stock looks ready up to jump if the results turn out to be good.
But even if the coming results don't turn out to be impressive, you might still want to keep BMBL stock in your portfolio. The future of dating apps is bright. An increasing number of people are seeking dates online as lifestyles become busy and people seek convenience. The global online dating market is forecast to generate $9.9 billion in annual revenue by 2025 from $5.3 billion in 2020. That shows a long-term growth potential for Bumble.