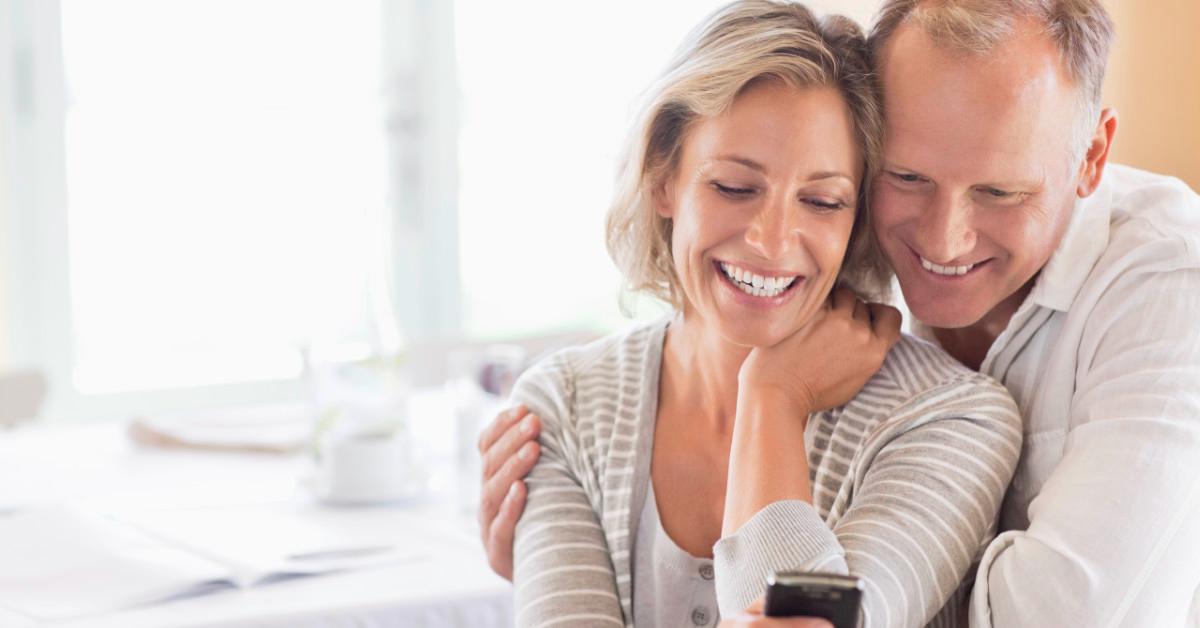 7 Recommended Budgeting Apps for Couples, Including Honeydue and Mint
You and your significant other may already use apps to keep tabs on your finances. But for any of you who don't, reviewers have shared their picks for the best budgeting apps for couples, several of which are described below.
Article continues below advertisement
Article continues below advertisement
As T. Rowe Price Associates vice president Judith Ward told Forbes in 2019, it's crucial to get on the same page with your partner, financially speaking. "If you're used to doing things on your own and you have your own system and it works for you, that's fine," Ward said. "But, still, you have to come together as a couple and decide on those shared financial goals."
Honeydue
Honeydue connects to your and your significant other's bank accounts and tracks expenses on an individual and joint basis. You can chat in the app and coordinate bill payments together.
"The Honeydue budgeting app makes it easy for you and your partner to get a comprehensive view of your finances together without having to log into a bunch of different accounts every single time," says Select, which names Honeydew the best free app overall for budgeting couples.
Article continues below advertisement
Mint
An Intuit product, Mint is a personal finance app that tracks spending, detects fraud, monitors credit, helps with budget-planning, and even negotiates bills.
Mint is Select's pick for the best app for tracking your spending. "While the Mint app isn't actually targeted toward couples, the fact that it allows you to connect several different accounts can make it easier for couples to categorize their spending automatically," the site says.
Goodbudget
Calling itself a "budget tracker for the modern age," Goodbudget lets couples put aside money from each paycheck for financial goals or upcoming expenses.
Select calls it the best app for the envelope budgeting system but notes that you have to input your transactions manually. "This actually forces couples to take a hands-on approach to managing their money since they'll have to actually check to see how much they're spending in order to upload purchases to the app," the site adds.
Article continues below advertisement
Article continues below advertisement
EveryDollar
Followers of Dave Ramsey may already be familiar with this app from Ramsey Solutions, which offers free and paid subscriptions and allows users to sync with bank accounts, create a budget, work toward savings goals, and track debt payments.
"If you and your partner are fans of Dave Ramsey's favorite money management method, the zero-based budget, [EveryDollar] will be right up your alley," The Penny Hoarder observes.
Article continues below advertisement
Firstly
Firstly touts that it's specifically designed for the "Sandwich Generation," or those who are caring for their parents and their children. The app helps users co-manage family accounts with their partners.
"In addition to tracking spending and wealth building, Firstly helps to encourage money convos by letting users send in-app communication to their partner or another family member," says The Penny Hoarder.
Article continues below advertisement
Article continues below advertisement
Stash
Stash automatically invests users' money into stocks, fractional shares, and even cryptocurrency, and users can start with as little as $5.
"Stash can be a great app for couples to budget and save. Although it does not allow for joint accounts, you can pay your bills, track your spending, and make goals to save all in a single app," Benzinga says.
Tiller Money
Tiller Money links to your bank accounts and imports your daily income and expenses into Google Sheets and Microsoft Excel spreadsheets, offering a variety of templates to view and organize the data.
"Known for easy collaboration, Tiller Money updates spreadsheets with your daily finances so you can see what's happening to you and your partner's financial life—all in one place," says Benzinga.