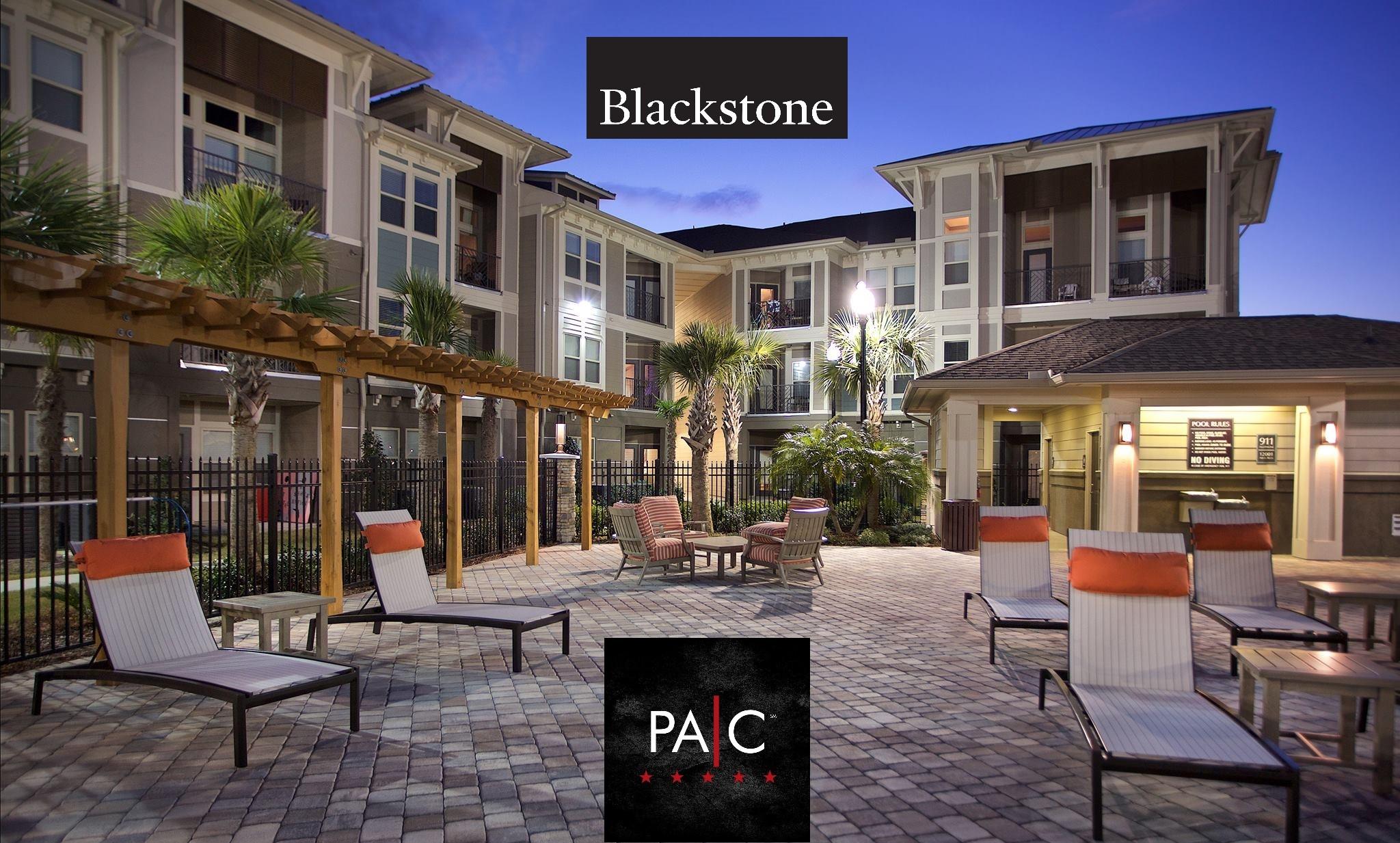 Blackstone Closes $5.8 Billion Real Estate Deal To Acquire Preferred Apartment Communities
The broiling U.S. housing market hasn't peaked yet, as suggested by a multibillion-dollar real estate deal. Blackstone (BX) closed a deal to acquire Preferred Apartment Communities (APTS), a publicly traded company that's been on the market for more than a decade.
Article continues below advertisement
Article continues below advertisement
Here's what we know about the real estate deal, plus what it means for BX and APTS stock and the real estate sector as a whole.
Blackstone buys Preferred Apartment Communities for $5.8 billion
Blackstone Real Estate Income Trust is expanding further into multifamily properties with the acquisition of Preferred Apartment Communities. The mega-sized asset manager announced on Feb. 16 that it's acquiring APTS for $5.8 billion. The deal values publicly traded APTS at $25 per share, a premium of about 40 percent from the week prior, on Feb. 9.
Article continues below advertisement
APTS is a real estate investment trust (REIT), a type of investment vehicle that has been particularly lucrative during the hot housing market. Investors see multifamily housing as a tool to cope with a major backlog, where demand exceeds supply by about five million units. Rental apartments have the potential to fill that gap—to an extent.
Blackstone will use the acquisition to bolster an REIT complete with multifamily, office, industrial, hotel, retail, and even grocery-anchored shopping center properties.
Article continues below advertisement
Article continues below advertisement
APTS stock to delist at a 40-percent premium
Following the announcement of the deal, APTS stock leaped 10.27 percent. Year-to-date, shares are up 35.54 percent—a stark contrast to the three major indices, which have all been down in 2022.
As of Feb. 17, APTS stock was trading above the $25 buyout price. Demand isn't expected to go past this. Preferred Apartment Communities is currently in a 30-day open bid period, but the deal should go through (assuming the company isn't entertaining other offers). Blackstone has bet $5.8 billion for a company with an estimated enterprise value of $3.7 billion, making it an undeniably attractive offer.
Article continues below advertisement
Once due processes are complete, BX will absorb APTS and shareholders will receive liquidity when the stock is no longer on the market. On the deal, APTS lead independent director Howard McLure said, "Our focus from the outset has been on delivering the best possible outcome for all our stockholders. I would like to thank our entire Board, our team of outside advisors and the PAC management team for their collective efforts in bringing about this result."
Article continues below advertisement
BX stock responds marginally to the acquisition
BX stock hasn't moved dramatically, which makes sense considering a Preferred Apartment Communities acquisition makes up a small portion of Blackstone's overall value. The stock has risen about 4 percent since mid-afternoon on Feb. 14, before the announcement. Nonetheless, shareholders are attuned to the fact Blackstone is building up its real estate investments.
Investing in real estate: A signal for the future?
According to Zillow, home prices have risen 19.9 percent in the last year, with forecasts suggesting prices could increase another 17.3 percent in the next year. Investing in real estate stocks now could mean latching onto future growth. Evidence suggests the market isn't being driven by a housing bubble, but rather earnest demand. Blackstone knows this, and its $5.8 billion investment in APTS could be a signal for retail investors in 2022.