Here's Why Bitcoin Will Only Keep Climbing in 2022
Bitcoin's price predictions are attracting interest. Investors want to know if they should buy the dip or stay on the sidelines.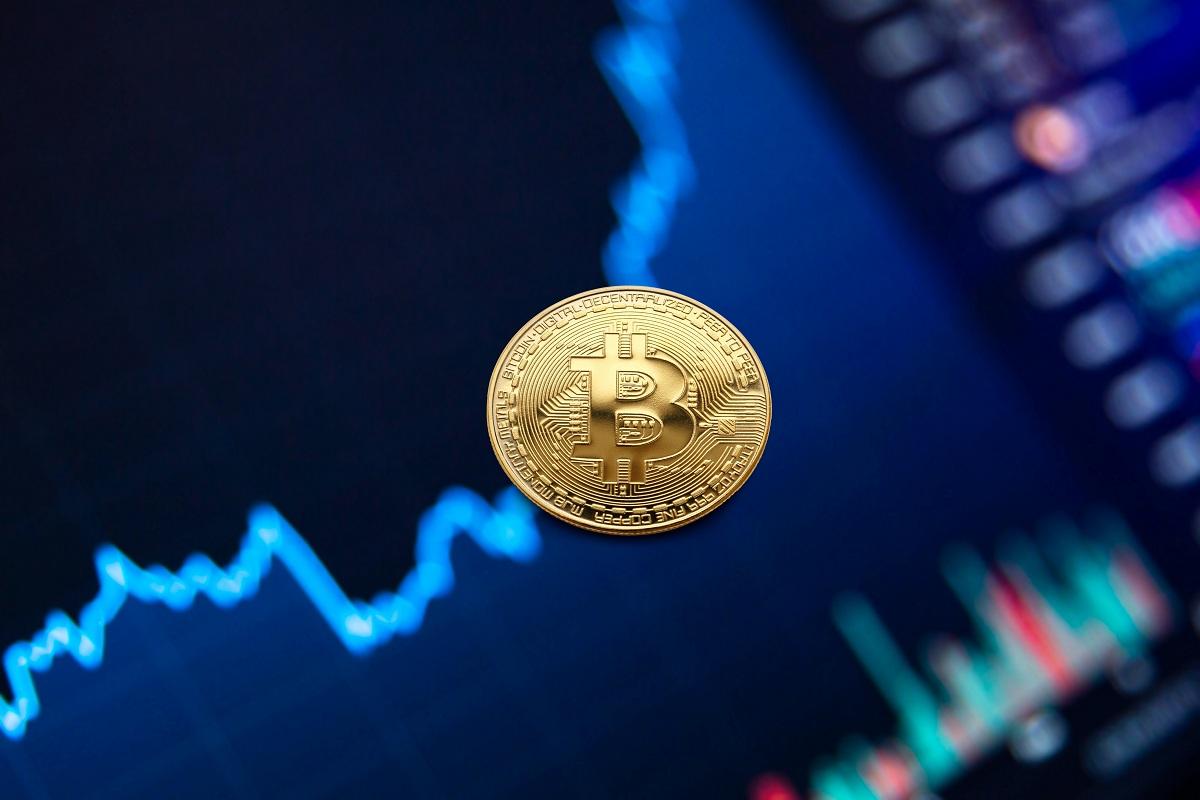 Bitcoin has continued to rebound following another crypto crash. But with the flagship crypto still nearly 40 percent below its peak, many investors want to know its price prediction. Is it worth buying the dip?
Article continues below advertisement
Article continues below advertisement
Cryptocurrencies fell across the board in Jan. 2022. The selloff was mostly blamed on investors worrying about the Fed's tightening of monetary measures to stem inflation. Other investors sold off their cryptos to bypass wash-sale restrictions that Congress may soon apply to close a tax loophole.
Bitcoin's price prediction in 2022
In the past week, Bitcoin has gained about 15 percent, and it's expected to keep rising. A Finder survey of fintech specialists shows they expect Bitcoin to rise by 70 percent to top $76,000 by the end of 2022.
Article continues below advertisement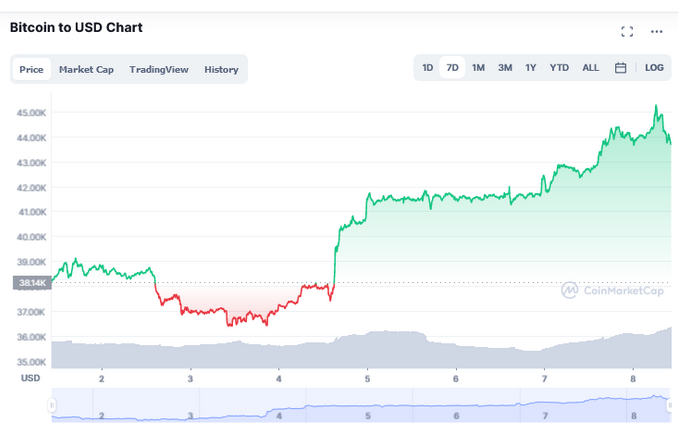 Goldman Sachs analysts, on their part, see Bitcoin hitting $100,000. Their prediction is based on Bitcoin taking market share from gold as a store of value. Bitcoin's maximum supply of 21 million coins could mean that it will become scarce and more valuable once mining stops.
Article continues below advertisement
Article continues below advertisement
Meanwhile, research companies FSInsight and Fundstrat Global Advisors see Bitcoin hitting a peak of $200,000 in 2022, implying a 345 percent upside, and billionaire venture capitalist Tim Draper thinks the crypto will rise by 450 percent to $250,000. Draper, who believes businesses accepting Bitcoin will boost the crypto's rise, has built a fortune from making early bets on Tesla, SpaceX, Twitter, and Skype.
Article continues below advertisement
How Bitcoin could reach $1 million
Bitcoin could be worth even more in the long term. Cathie Wood's ARK Invest predicts that Bitcoin could hit $500,000 by 2026, and $1 million by 2030. The investment company notes that, as cryptocurrencies represent only a tiny fraction of global assets, Bitcoin could rise significantly as hedge funds allocate more of their funds to cryptos.