Bill Gurley's Market Advice Is Backed by Jeff Bezos
Venture capitalist Bill Gurley gets a testimonial from Jeff Bezos after dropping hard economic truths. Here's what Gurley has to say about the market.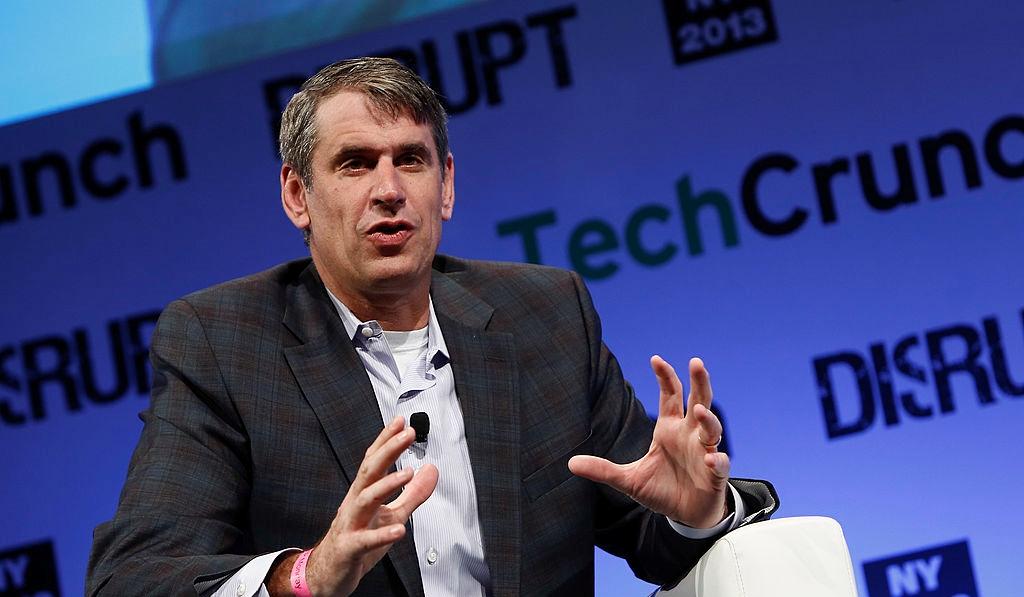 Venture capitalist Bill Gurley received a testimonial from Amazon and Blue Origin founder Jeff Bezos after dropping some hard economic truths.
Article continues below advertisement
Article continues below advertisement
Here's what Gurley has to say about the stock market, and why Bezos says he's the man to listen to.
Who is Bill Gurley, and what does he say about the stock market?
Bill Gurley is a well-known venture capitalist and general partner at venture capital company Benchmark. Gurley's net worth is estimated to be $8 billion, giving him a towering presence beyond his 6'9" stature.
Article continues below advertisement
Some of Gurley's most notable ventures include GrubHub, Zillow, Uber, Stitchfix, Nextdoor, Glassdoor, and Rover. Gurley invested $11 billion in Uber in 2011, just two years after its founding. On May 3, to his 540,000 followers on Twitter, Gurley tweeted, "An entire generation of [entrepreneurs and] tech investors build their entire perspectives on valuations during the second half of a 13-year amazing bull run. The 'unlearning' process could be painful, surprising [and] unsettling to many. I anticipate denial."
He added:
1. Previous 'all-time' highs are completely irrelevant. It's not 'cheap' because it is down 70 [percent]. Forget those prices happened.
2. Valuation multiples are always a hack proxy. Dangerous to use. If you insist, 10X should be considered AMAZING and an upper limit. Over that silly.
3. You may be shocked to learn that people want to value your company on FCF [free cash flow] and earnings. Facebook trades at 14X GAAP & is growing 23 [percent]. What earnings multiples are you assuming?
4. Revenue & earnings QUALITY matter.
Article continues below advertisement
Article continues below advertisement
Gurley says discounted cash flow is more reliable than a price-for-revenue comparison when it comes to choosing investments.
Jeff Bezos backs Bill Gurley on Twitter
Bezos retweeted Gurley, adding his own two cents on the matter. Bezos said, "Bill is without a doubt one of the smartest people I know and always worth listening to. Most people dramatically underestimate the remarkableness of this bull run. Such things are unstoppable…until they aren't. Markets teach. The lessons can be painful."
Article continues below advertisement
Bill Gurley's market forecast—and whether you should listen
Gurley's comments suggest a potentially difficult stretch for stocks, especially those in the already embattled tech sector. In a period of hyperinflation, it's possible this drop is only natural and reflective of the stagflation we saw during the U.S. recession in the 1970s.
Article continues below advertisement
Stock market researcher Meb Faber says that "stock markets historically hate inflation," and expects a 50-percent drop in the broad market. Consensus that the market has yet to reach its bottom is becoming more accepted among the expert community. Pandemic-era economic stimulus and hyperinflation could cause a decades-long problem that puts downward pressure on the stock market in the near term.
Whatever you do, don't panic on Gurley's advice. Plus, you should recognize that Bezos's backing may be in his own interest: Amazon recently reported losses on its hefty Rivian investment, sending AMZN stock into correction territory.