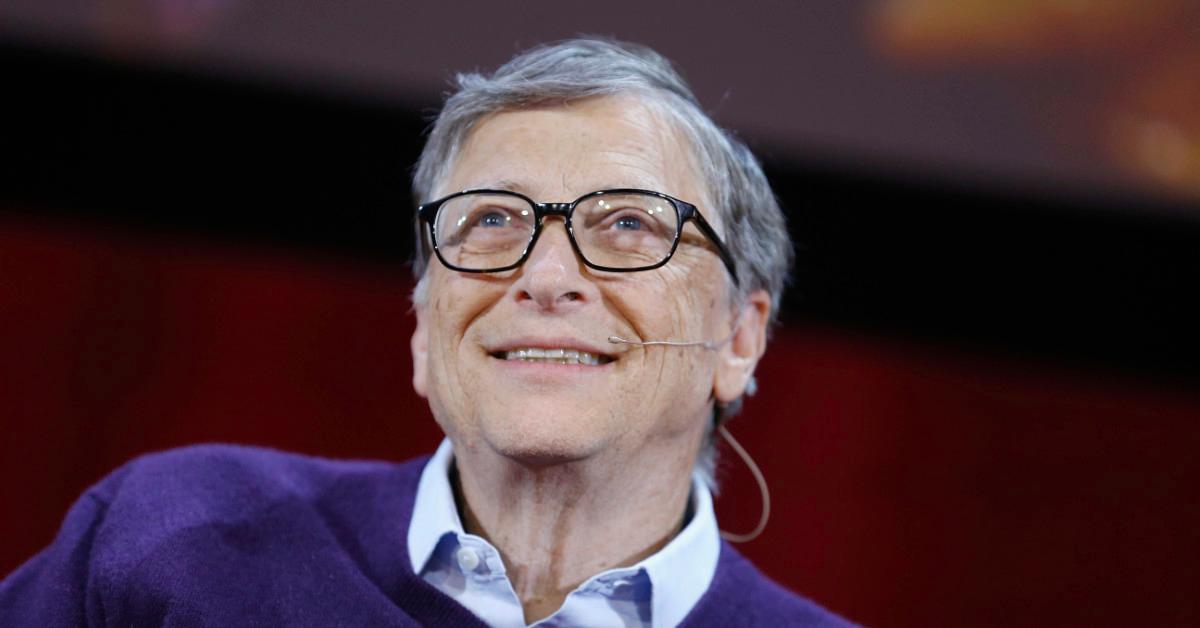 No, Bill Gates Didn't Buy a $695 Million Hydrogen-Powered Yacht
By Dan Clarendon

Feb. 22 2021, Published 7:45 a.m. ET
Article continues below advertisement
If Gates is eying a hydrogen-powered yacht from the Dutch company Sinot, the splurge would be in line with his vision of carbon-free electricity.
Is Bill Gates buying a superyacht?
If Gates is buying a superyacht, he hasn't made the purchase as of Feb. 10 or didn't make a purchase with Sinot. In a statement that BBC News published on Feb. 10, Sinot said it had "no business relationship with Gates" and that the Aqua concept yacht is "not linked" to Gates or his representative.
Article continues below advertisement
"Aqua is a concept under development and has not been sold to Mr. Gates," a Sinot spokesperson, adding that the Aqua was shown "in Monaco [and] meant to build a better future, and inspire clients and the industry." 
Article continues below advertisement
How the rumors about Bill Gates' yacht started
Two days earlier, The Telegraph reported that Gates had commissioned the world's first hydrogen-powered superyacht, a custom build based on blueprints for the Aqua, which Sinot reportedly designed after taking inspiration "from the lifestyle of a discerning, forward-looking owner."
The newspaper also reported that the new vessel—which would be Gates' first—would go to sea in 2024.
What features does the yacht have?
The Aqua, measuring 112 meters (367 feet), features two 28-ton vacuum-sealed tanks that would hold the hydrogen at -422 degrees Fahrenheit. The fuel cells combine hydrogen with oxygen from the air to provide electricity and water.
Article continues below advertisement
According to Sinot's website, the Aqua offers a cruising speed of 10 to 12 knots with a top speed of 17 knots. The yacht has a range of 3,750 nautical miles, which is enough to cover the transatlantic journey from New York, N.Y., to Southampton, England.
The concept yacht features four guest staterooms, two VIP staterooms, an owner pavilion, 14 double crew cabins, two officer cabins, and a captain's cabin. The yacht can accommodate 14 guests and 31 crew members, according to Sinot.
Article continues below advertisement
How much does the yacht cost?
The estimated cost of the Aqua is £500 million ($644 million), according to The Telegraph.
But with that cost come impressive amenities: a health and wellness center (with a hydro-massage room, a gymnasium, a yoga space, and a beauty salon), an upper deck lounge, a beach deck lounge with a fine dining room, an indoor home theater, an outdoor cinema, an outdoor lounge with a pool platform, a wheelhouse with 360-degree views, and an "Aqua room" with a day bed and panoramic windows at the bow of the vessel.
What company made the yacht?
Sinot Yacht Architecture & Design is the Dutch company behind the Aqua concept. "We consider every yacht design to be a fresh challenge to make the impossible possible. With a constant ambition to surpass expectations, we enjoy challenging ourselves to create custom designs for every client," founder Sander J. Sinot says on the company's website.