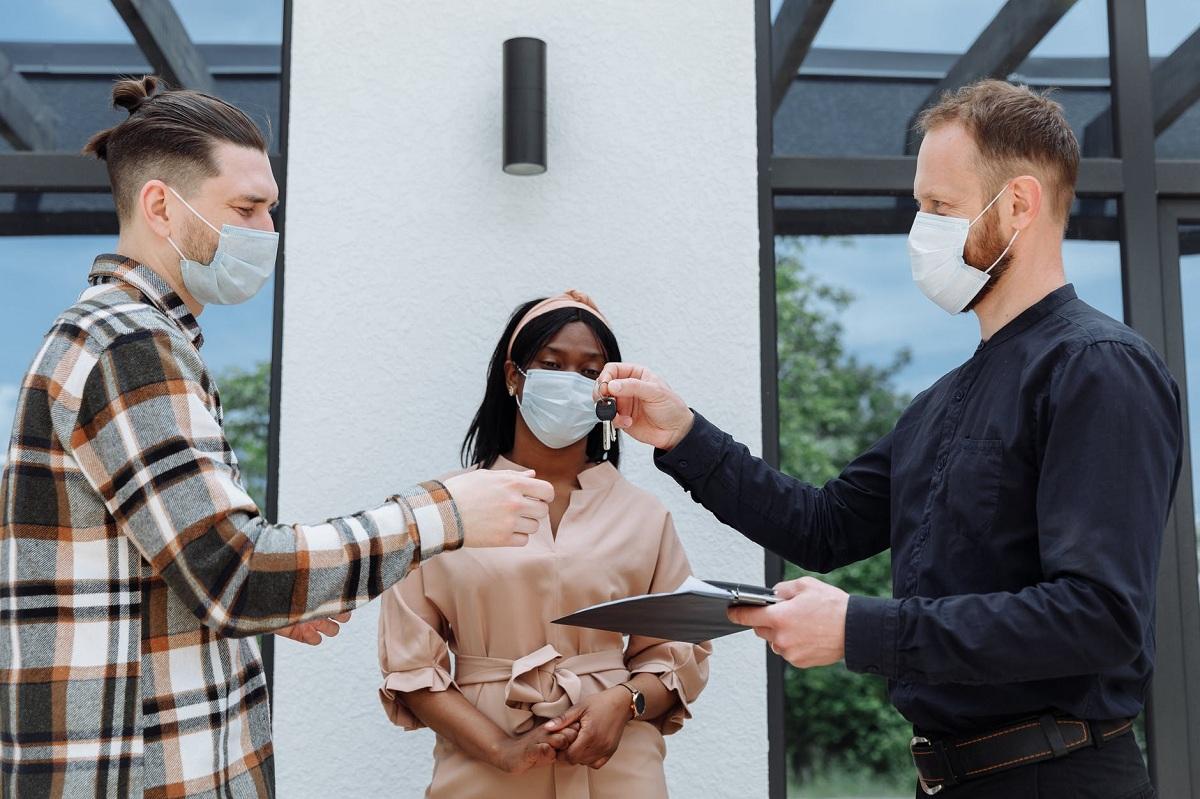 These 7 iBuying Companies Can Sell Your Home Quickly
What do you do if you want to sell your home quickly because you need to relocate for a job or maybe financial reasons? Look no further than an iBuyer. The rise of iBuying companies is changing the way people sell and buy residential real-estate properties.
Article continues below advertisement
Article continues below advertisement
It may take you months before you sell your house the traditional way, where you work with real estate agents and schedule showings. It can also be a stressful experience. However, by using an iBuyer platform, you can complete the transaction in only a few weeks.
What's an iBuyer?
The iBuying program is about making real-estate transactions fast and convenient. The "i" stands for "instant." Using software, iBuying companies estimate the value of the property you want to sell and make an offer almost instantly. Those wanting to purchase a property can receive almost immediate feedback if their offer is accepted.
Article continues below advertisement
How to sell your home through an iBuyer
An iBuying company seeks to purchase a property at a slight discount to the market value, improve a little on it, and resell it for a profit. It looks for homes in good condition that require minimal repairs, if any. If you're willing to forgo a few thousand dollars on your home sale in exchange for convenience and quick closure, you may want to try an iBuying platform.
The process begins by going to the iBuying company's online platform to request an offer for your house. There, you'll find a form that you'll need to fill with your property's basic details. The iBuyer will use the information to estimate the property's value and make a cash offer.
Article continues below advertisement
Article continues below advertisement
The offer can come the same day you complete the form. Once you receive the offer and accept it, the company will send inspectors to assess the property. Should there be a need for repairs, you can make the repairs or let the iBuyer do it and deduct the cost from the sale price. Once everything is set, you can proceed to close the transaction, which may take only a few weeks.
How to buy a home from an iBuyer
You go to the iBuyer's online platform to browse the listings. If you find an interesting home, you can arrange for a viewing and submit and offer if you like it. If the iBuyer accepts the offer, you can proceed to close the transaction. But many iBuying companies require prospective buyers to first get preapproved for a home loan to make an offer.
Article continues below advertisement
Article continues below advertisement
What are the best iBuying companies for selling a home?
The iBuyer industry is expanding, and more providers are entering the scene. Some top iBuying companies are as follows:
Opendoor.

Redfin Now.

Offerpad.

Zillow Offers.

Homeward.

Knock.

Orchard.
Article continues below advertisement
For Zillow, bear in mind that the company announced in Oct. 2021 that it will pause home purchases through the end of the year. It has a backlog that it needs to clear first before resuming offers. The company has paused its iBuying program before.
As the industry grows, providers are also coming up with new solutions, such as trade-in opportunities. In a trade-in arrangement, you can sell your home and purchase a new one simultaneously. Some iBuying companies also offer financing solutions and professional movers.
A major downside in selling a home through iBuying companies is that the price they pay can be several thousand dollars below the market value, and service fees can reduce the amount you receive. Furthermore, iBuyers are still not available in all U.S. markets. Therefore, the solution may not work for everyone seeking to sell their house quickly, though it can be ideal for some.