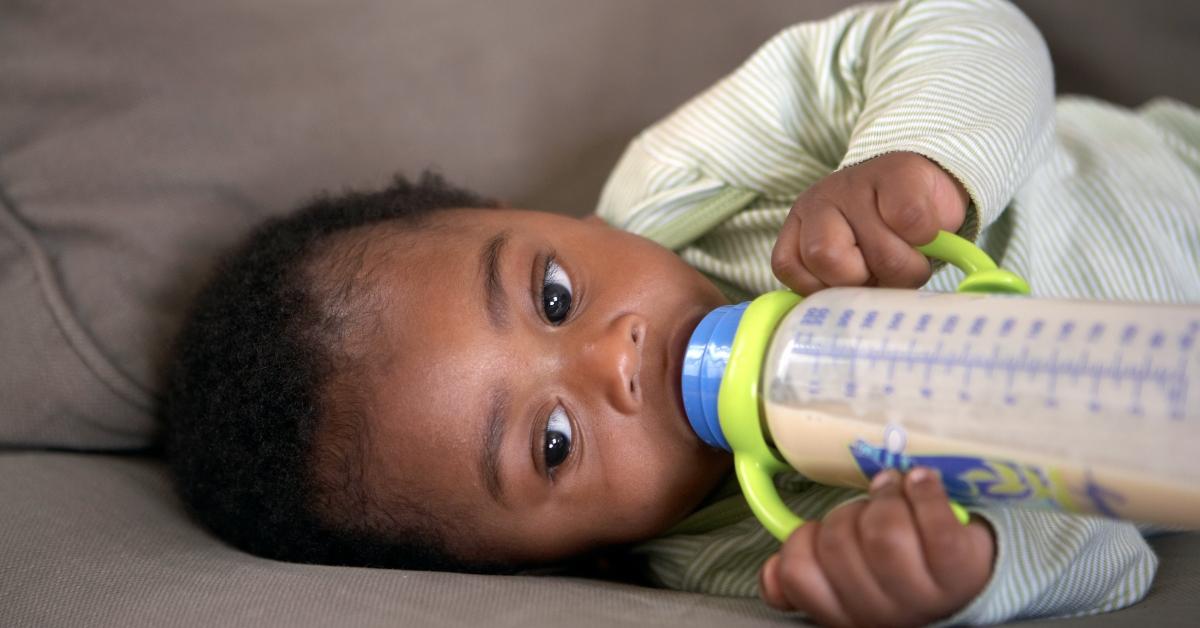 Abbott Issues Baby Formula Recall Due to Possible Contamination
Abbott Laboratories is recalling its Similac, Alimentum, and EleCare powder formulas due to possible bacteria contamination. The baby formula recall only applies to those manufactured at Abbott's facility in Sturgis, Mich.
Article continues below advertisement
The company issued the recall after receiving four complaints of infants who were sickened after consuming the powder infant formula. According to the FDA, four infants in three states were hospitalized, and the bacterial contamination may have contributed to one death.
The complaints are related to the bacteria Cronobacter sakazakii and Salmonella Newport. Cronobacter bacteria can cause life-threatening infections or meningitis as well as bowel damage. Salmonella can cause gastrointestinal illness, fever, headaches, lethargy, and, in some cases, death.
Article continues below advertisement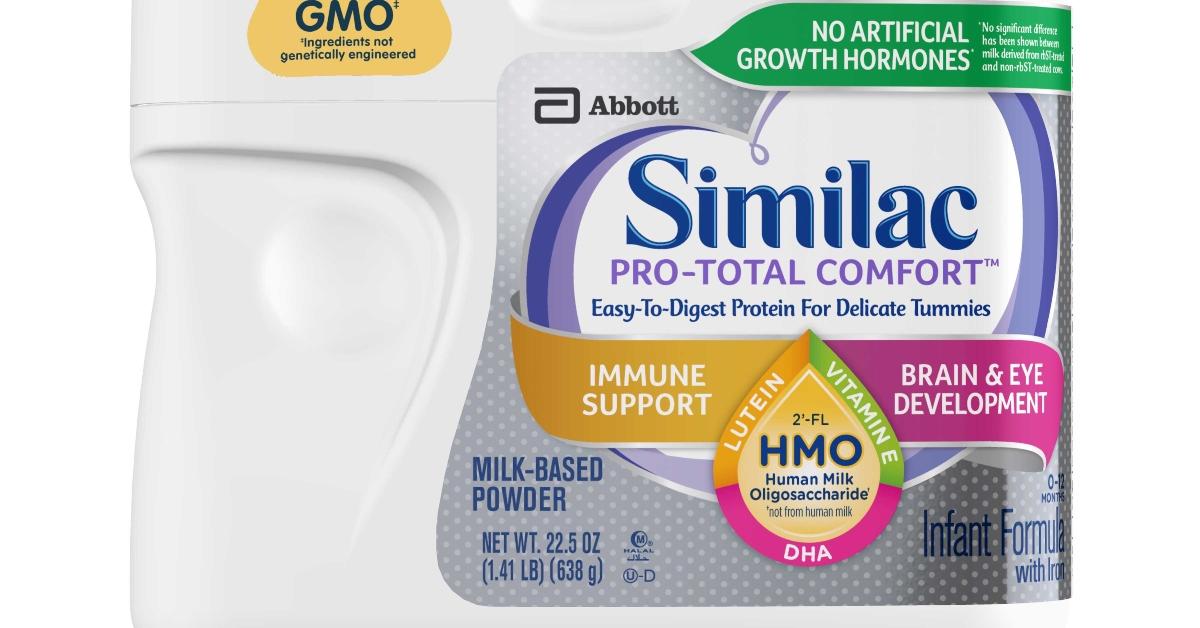 "We know parents depend on us to provide them with the highest quality nutrition formulas," said Joe Manning, executive vice president, nutritional products, Abbott. "We're taking this action so parents know they can trust us to meet our high standards, as well as theirs. We deeply regret the concern and inconvenience this situation will cause parents, caregivers, and healthcare professionals."
Article continues below advertisement
Abbott officials say the company conducts extensive quality checks on each completed batch of infant formula prior to release. All finished products are tested for Cronobacter sakazakii, Salmonella Newport, and other pathogens, and they must test negative before any product is released, the company said in a statement.
Article continues below advertisement
Bacteria are found in non-product contact areas at the Sturgis facility
The company said it found evidence of Cronobacter sakazakii in non-product contact areas of its Sturgis facility, but no evidence of Salmonella Newport. The company says it initially didn't find evidence of the bacteria in the distributed product or samples taken from complainants.
The FDA says its investigation found several positive results of Cronobacter sakazakii in environmental samples it took. A review of Abbott's internal records also indicates environmental contamination with Cronobacter sakazakii and the company's destruction of product due to the presence of the bacteria, the FDA said.
Article continues below advertisement
"As this is a product used as the sole source of nutrition for many of our nation's newborns and infants, the FDA is deeply concerned about these reports of bacterial infections," said Frank Yiannas, FDA deputy commissioner for food policy and response. "We want to reassure the public that we're working diligently with our partners to investigate complaints related to these products, which we recognize include infant formula produced at this facility, while we work to resolve this safety concern as quickly as possible."
The recall doesn't apply to liquid products
The recall doesn't apply to Abbott liquid formula products or any metabolic deficiency nutrition formulas. Powered formulas manufactured at other Abbott facilities aren't impacted by the recall, either.
Article continues below advertisement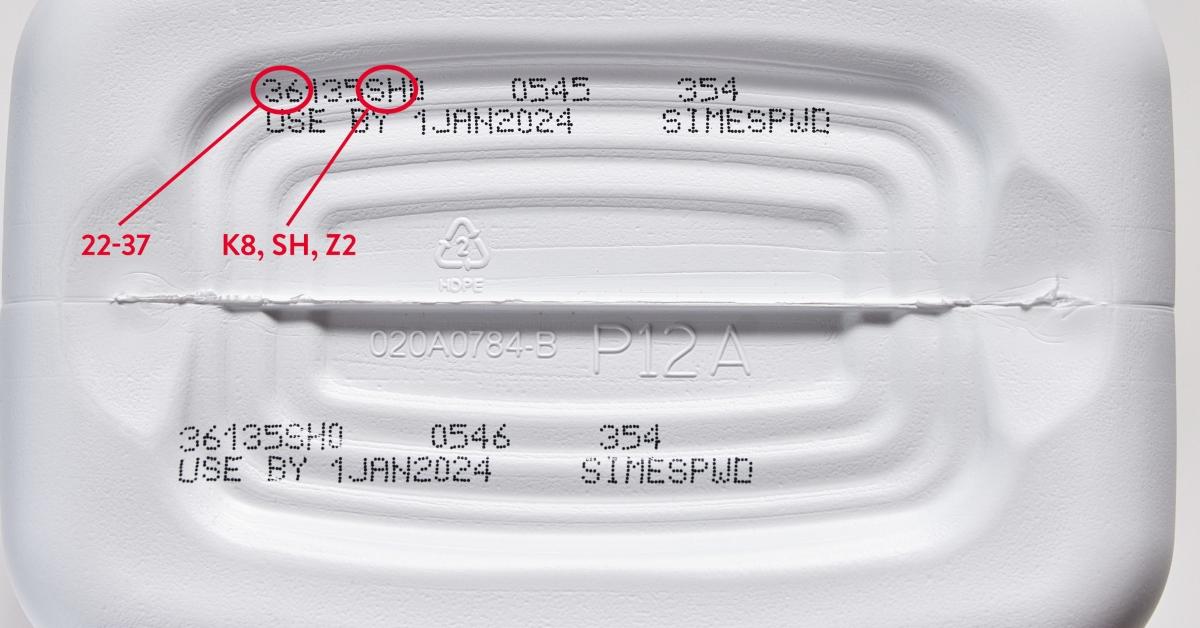 Recalled Similac, Alimentum, or EleCare powdered infant formula has an expiration date of April 2022 or later. The codes on the containers of the recalled product have K8, SH, or Z2, and the first two numbers are 22 through 37. Parents can check whether a product is recalled by visiting www.similacrecall.com or calling (800) 986-8540.