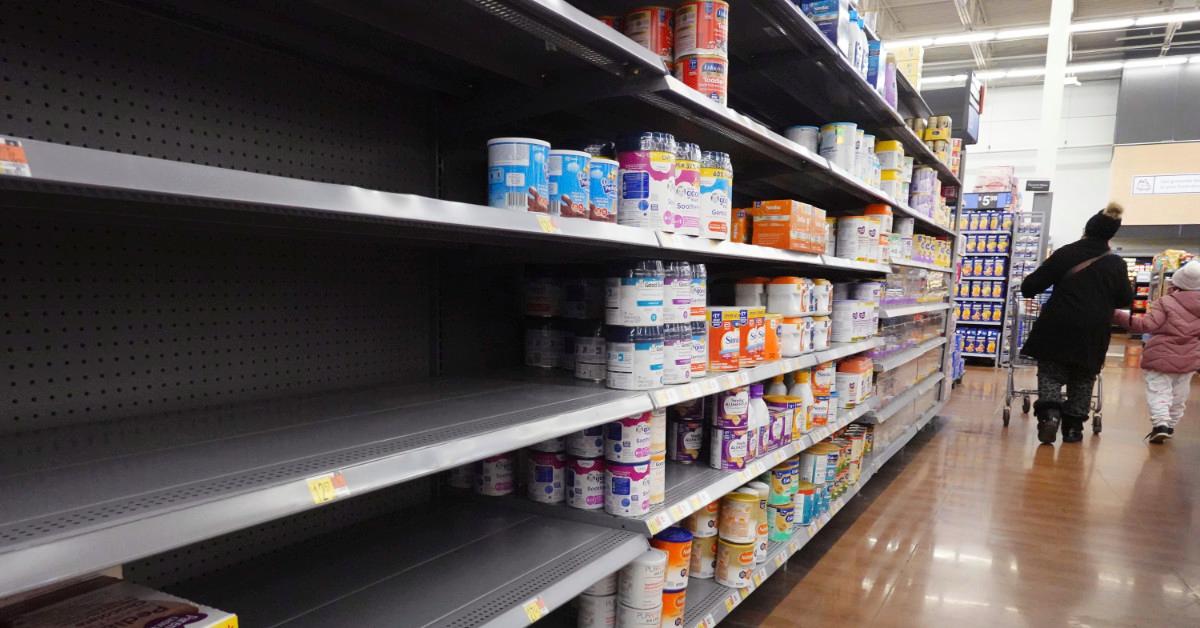 Amid Baby Formula Shortage, Doctors Warn Parents About So-Called "Alternatives"
We've seen shortages on everything from aluminum to almond milk and from chicken to pickles recently. Now, baby formula is in short supply. Experts have been telling parents to beware of baby formula alternatives that aren't recommended by their doctors.
Article continues below advertisement
Article continues below advertisement
Instead, experts say, parents can look for community resources and consult their pediatricians. "Nutrition is a core building block of growth and development and we as your pediatricians are happy to help you navigate this challenging time," Dr. Dale Lee, a pediatric gastroenterologist at Seattle Children's Hospital, told the Seattle Times this week. "It is important that families realize that they are not in this difficult time alone."
A recent product recall exacerbated the nationwide baby formula shortage.
According to Datasembly research cited by MarketWatch this week, 31 percent of baby formula products made by various brands were out of stock across the U.S. last month.
Article continues below advertisement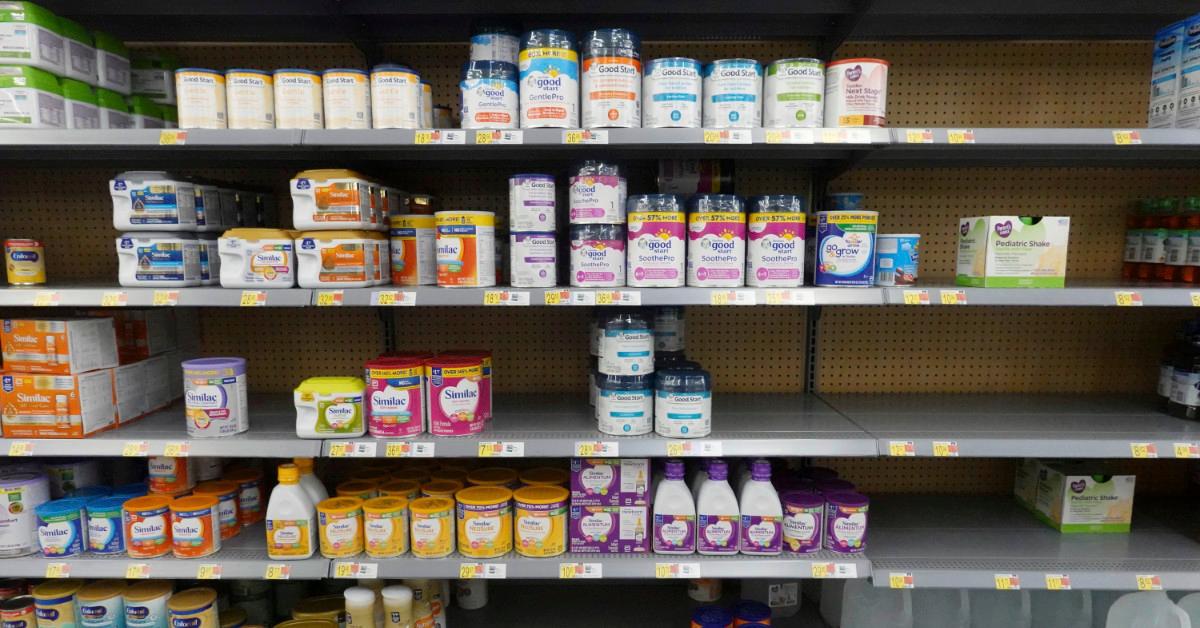 MarketWatch also reports that baby formula stock levels have been suffering for months and that a February product recall by Abbott Nutrition made the situation worse. Abbott Nutrition, which produces the brands Similac, EleCare, and Alimentum, recalled products in February due to possible contamination at a Michigan facility.
Article continues below advertisement
Article continues below advertisement
"Inflation, supply-chain shortages, and product recalls have brought an unprecedented amount of volatility for baby formula," Datasembly founder and CEO Ben Reich said, according to MarketWatch. "We expect to continue to see the baby-formula category being dramatically affected by these conditions."
Many so-called "baby formula alternatives" aren't healthy options.
Eliza Lagerquist, a neonatal dietitian with the University of Washington Medical Center, told the Times that panicked parents faced with a baby formula shortage try to make formula at home or look for alternatives online. But infant formula is highly regulated and specifically formulated, Lagerquist said.
Article continues below advertisement
Article continues below advertisement
Lagerquist and Lee warned the newspaper about purported formula alternatives. For example, toddler formula is formulated specifically for children 12 months and older and doesn't provide infants with the proper nutrition. Similarly, cow's milk lacks the iron infants need for growth and development. Furthermore, cow's milk isn't easily digestible until a child is 12 months old and may cause intestinal bleeding in younger children.
Article continues below advertisement
Nut milk isn't a viable alternative either, since it has less caloric density and can leave infants with nutritional deficiencies. And homemade formulas are too risky for infants to consume. "We can't just mix our own things together in the kitchen," Lagerquist said. She also warned against diluting infant formula to make it last longer, saying that doing so can result in the child having malnutrition and poor weight gain.
Dr. LaJuan Chambers, a pediatrician at UT Health East Texas, told Texas Standard that primary care physicians can help parents find safe alternatives.
"[The shortage] really does not have a definitive end date. But what we do know is that we are all patient, and if we do not try to hoard formula, then there is going to be enough to go around," Chamber said. "I say, do not panic, but exercise caution, and don't fall prey to people who are trying to sell you perhaps something unsafe for your infant."