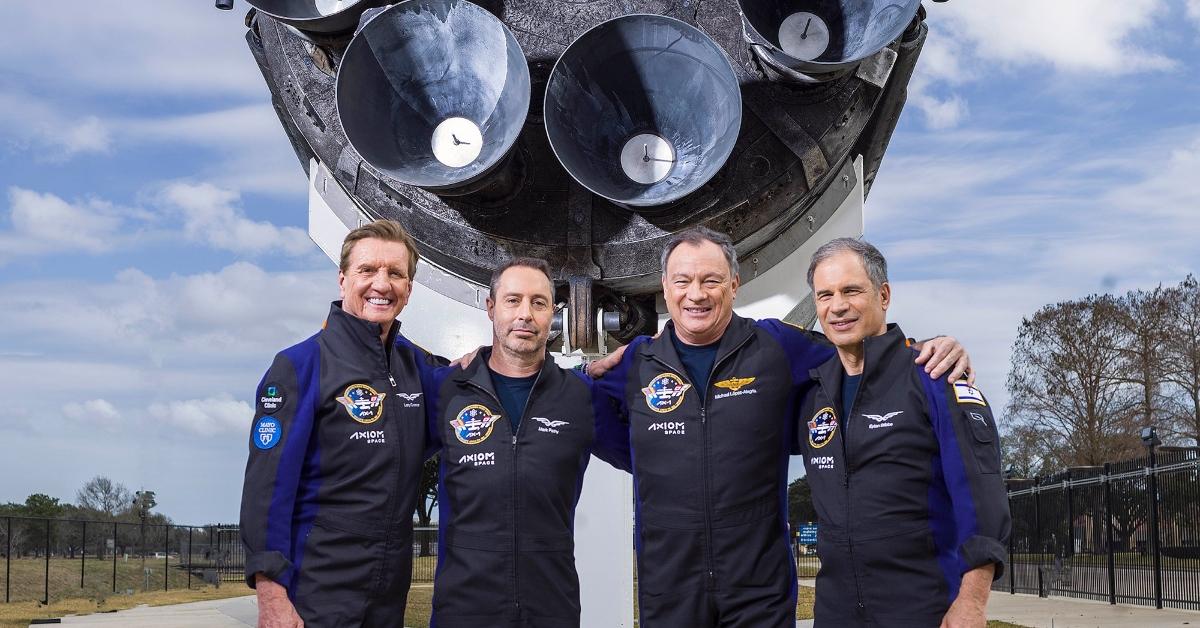 Axiom-1 Passengers Paid Big Bucks to Get a Ticket Into Space
By Danielle Letenyei

Apr. 8 2022, Published 3:03 p.m. ET
On April 8, history was made when three private citizens launched into space from NASA's Kennedy Space Center. Larry Connor, Mark Pathy, and Eytan Stibbe each paid $55 million for a ticket on the Axiom-1 mission. The Axiom-1 passengers each have the net worth to afford the space ride.
Article continues below advertisement
A SpaceX Falcon 9 rocket launched into space at 11:17 a.m. ET on April 8. Connor, Pathy, Stibbe, and retired NASA astronaut Michael Lopez-Allegria will spend 10 days in orbit, eight of which they'll be staying on the International Space Station. Here's more information on the Axiom-1 passengers and how they made their money.
Larry Connor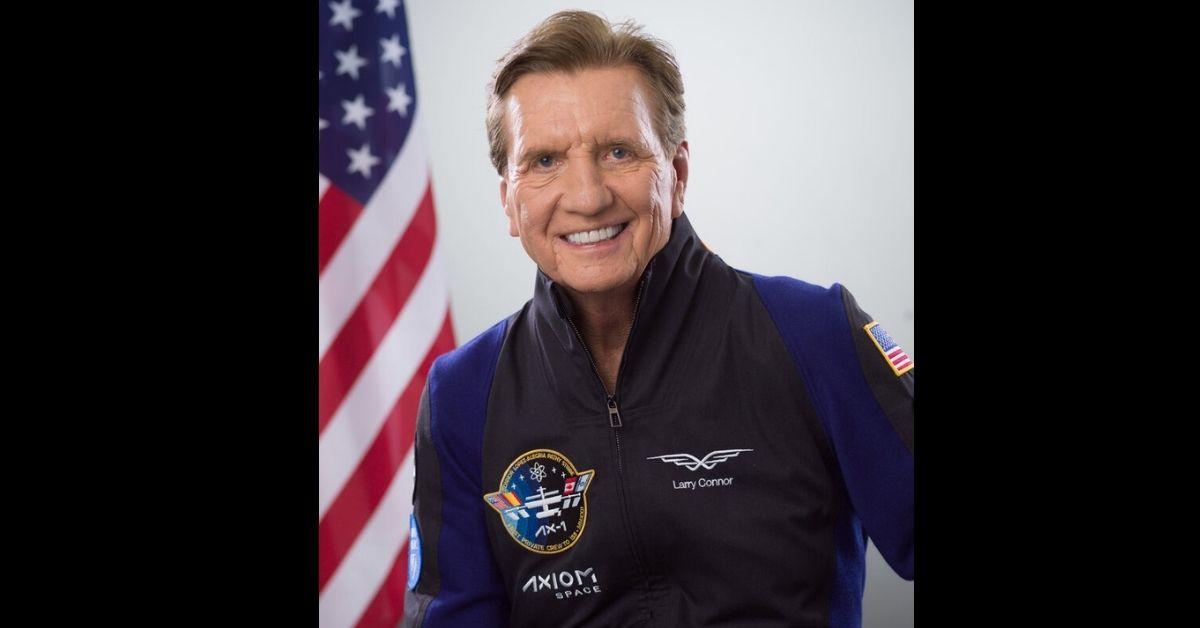 Article continues below advertisement
Larry Connor, 72, is the managing partner of the Ohio-based real estate investment firm Connor Group. Born in Albany, N.Y., Connor started his first entrepreneurial endeavor in high school.
Connor went to college at Ohio University, where he graduated summa cum laude in 1972 with two degrees in English and History. Over the years, he worked in car sales and travel and even owned a tavern in Dayton, Ohio. In 1982, Connor founded the Orlando Computer Corp., which eventually became the second-largest re-seller of IBM microcomputers in Florida.
Article continues below advertisement
Connor co-founded the real estate investment firm in 1992. Originally named Connor, Murphy, & Buhrman, in 2003, Connor bought out his partners and changed the business name to Connor Group. Now, the firm has about $3.5 billion in assets.
In a February 2021 Dayton Daily News article, Connor said, "Yes, I'm investing a large amount of money to go to space. But I believe this is an investment in our future, and space is truly the next great frontier."
Article continues below advertisement
Mark Pathy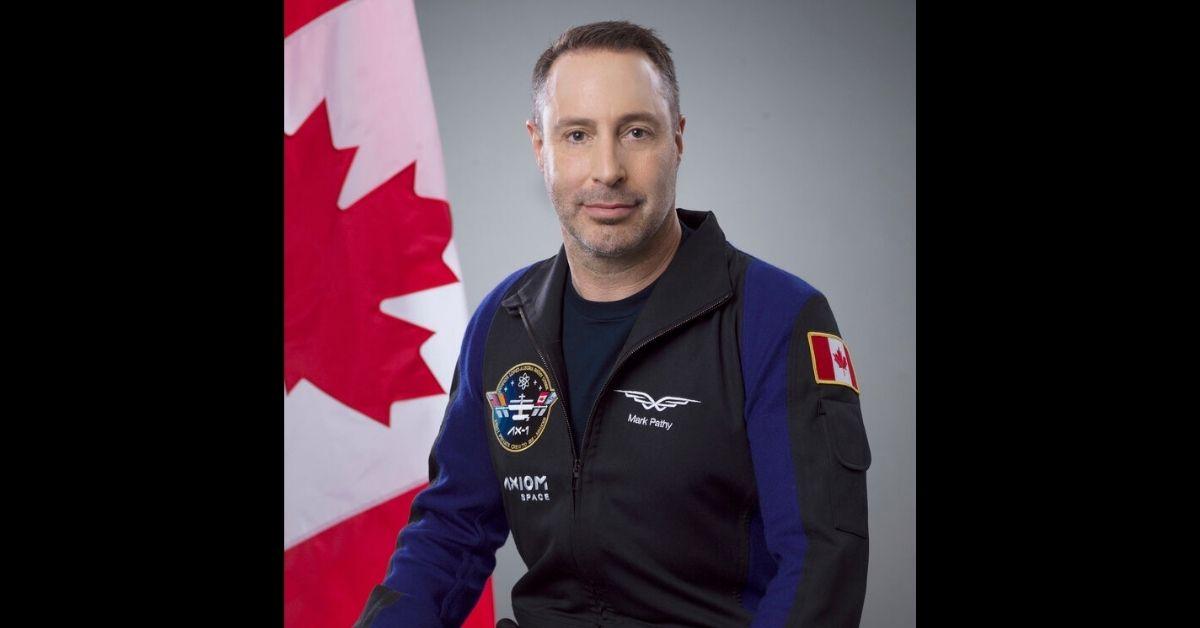 Mark Pathy, 51, is the CEO of Canadian investment firm Mavrik Corp. and chairman of the Canadian media and entertainment company Stingray Group. He's also the former co-CEO of his family's shipping company Fednav, where he still sits on the board.
Article continues below advertisement
Pathy is also a philanthropist. He's the secretary of his family's charitable organization, the Pathy Family Foundation. The contributions Pathy and his wife, Jessica, have made to the Montreal Jewish General Hospital prompted the hospital to name its Centre of Excellence in Infectious Diseases after the couple.
In a January 2021 interview with The Globe and Mail, Pathy said he preferred to do the Axiom-1 mission under anonymity.
Article continues below advertisement
"For sure, I realize that I'm extremely fortunate to have the opportunity to be able to do this. But I also believe that it's bigger than just me. I think this is an important next step in the future of human space exploration. And hopefully, early investment in that future will make it more accessible for others," Pathy told Globe and Mail.
Eytan Stibbe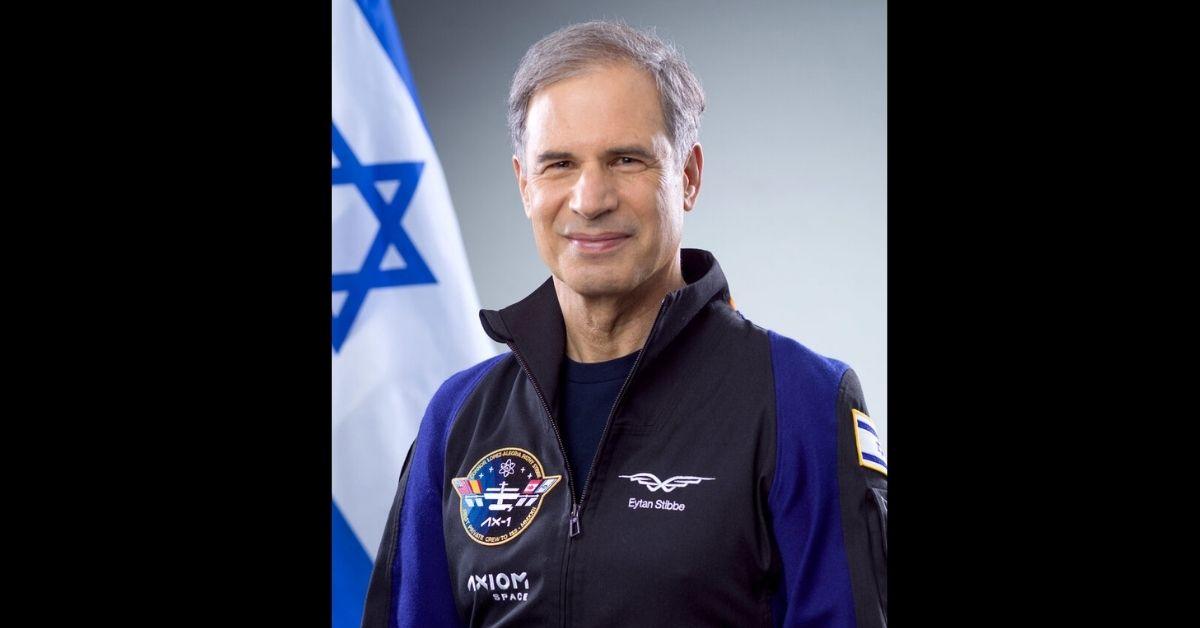 Article continues below advertisement
Eytan Stibbe, 64, is a former Israeli Air Force fighter pilot turned businessman. He spent 43 years in the Israeli Air Force, earning the rank of colonel. After leaving the military, Stibbe turned his sights on the business world and helped found the LR Group, an international company that handles the development, financing, and management of medium and large-scale projects in high-growth economies, such as Angola.
Stibbe is the second Israeli to go into space. The first was Ilan Ramon, who was also a former Israeli fighter pilot. Ramon was a crew member on the space shuttle Columbia, which disintegrated as it reentered the Earth's atmosphere on February 1, 2003. Ramon and the other six passengers on the shuttle died in the disaster.
Article continues below advertisement
Stibbe is on the board of the Ilan Ramon Foundation, and the two men reportedly knew each other while in the Israeli Air Force. In an announcement about Stibbe joining the Axiom-1 crew, Israeli President Reuven Rivlin celebrated a "day of national joy and immense pride."
"You will be the messenger of those brilliant minds, present and future generations of the finest Israeli research, and help them understand how the world works," Rivlin told Stibbe, reported the Israeli newspaper Haaretz.