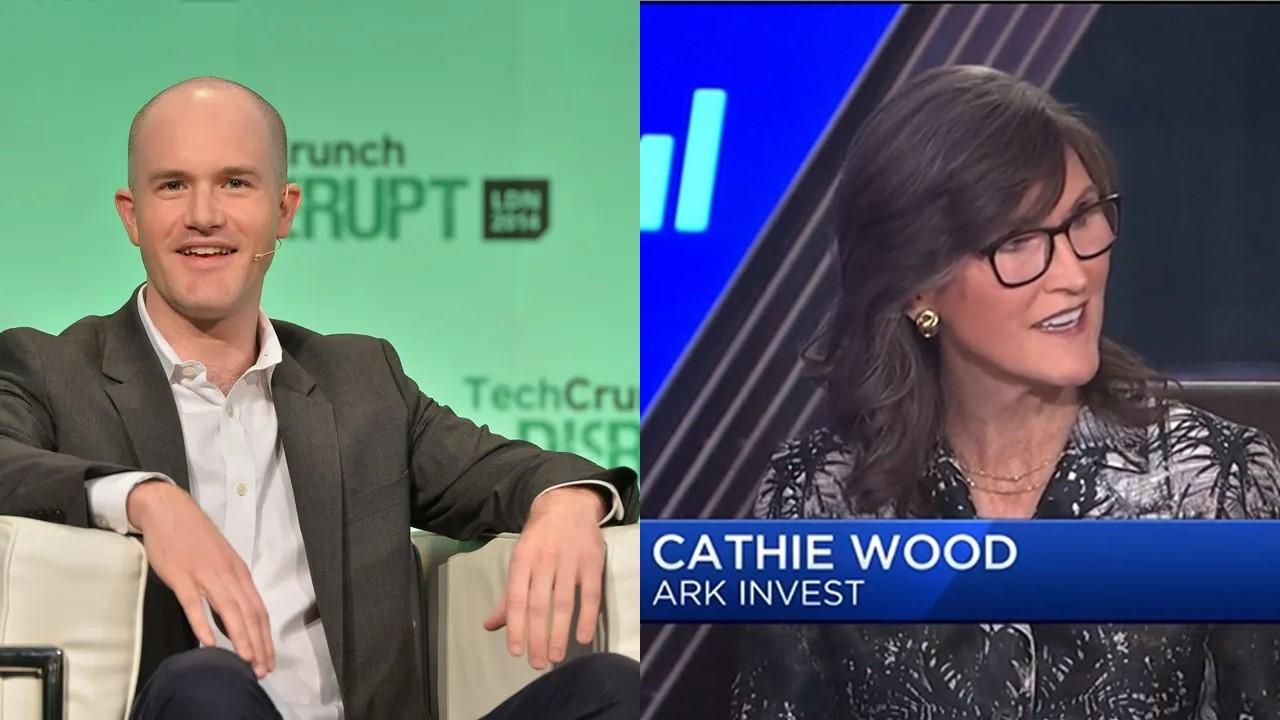 Trio of ARK Funds Went in on Coinbase IPO—What It Means for Investors
The Coinbase IPO isn't your average public offering. It's the first crypto exchange to go public, and this novelty has shifted the landscape of the public market. Cathie Wood, the CEO of Ark Invest, has gone in on Coinbase IPO shares with three of her funds.
Article continues below advertisement
These ETFs have had a volatile year, especially compared to last year's boom. Coinbase's success could pull these funds like a bull.
Which ARK funds invested in Coinbase?
Coinbase went public on April 14 and ARK purchased 749,205 shares of the IPO-price stock at a time when institutional investors had the starting gun.
Article continues below advertisement
Wood used three funds for the investment:
ARK Innovation (ARKK)
ARK Fintech Innovation (ARKF)
ARK Next Generation Internet (ARKW)
ARK funds aren't necessarily known for going IPO-happy. However, the intense enthusiasm leading up to the Coinbase IPO must have made this one different for Wood.
Article continues below advertisement
For Wood's flagship ETF, ARKK, the YTD returns are barely positive at 1.33 percent. Shares started dipping off their 12-month trailing peak on Feb. 12, and have since lost 19.23 percent of their value. A lot of this has to do with a general sell-off of tech-heavy stocks as the economic recovery process foreshadows inflation (and all the problems that can accompany it).
Coinbase IPO made CEO Brian Armstrong's net worth balloon, and Wood wants in
Coinbase shares were initially meant to start trading at $250, but they ended up starting at $381 before peaking at $429.54 and falling down to $331 by mid-afternoon on April 15. This volatility is expected in the early days of a newly public company.
Article continues below advertisement
Despite the volatility, Coinbase CEO Brian Armstrong (who owns 20 percent of Coinbase stock) is still seeing his net worth swell upwards of $20 billion.
As of October 2021, Wood's net worth is projected to be $250 million. A lot can change in a six-month period, and her involvement in various investments during that period could make her net worth even higher.
Article continues below advertisement
A change of fate for ARK funds with Coinbase shares
ARKK maintains $22.28 billion in net assets, while ARKF and ARKW hold $3.99 billion and $6.90 billion, respectively. With tech stocks taking a hit this year, the funds have been struggling to reach the roaring trajectory we saw over the course of 2020.
Wood's willingness to readjust the fund's portfolios as necessary showcases a necessary willingness to take risks in the market. The strategy of going for a crypto exchange is interesting, considering that the ARK website states, "Cryptocurrencies governed by open source networks are enabling a new paradigm for monetary systems and mechanisms to store and transfer value. [We believe] that cryptocurrency value and market share dynamics will be 'power law distributed,' meaning that a few cryptocurrencies will capture the majority of value."
Perhaps the Coinbase IPO could be a simple twist of fate for ARK funds as early volatility wanes.