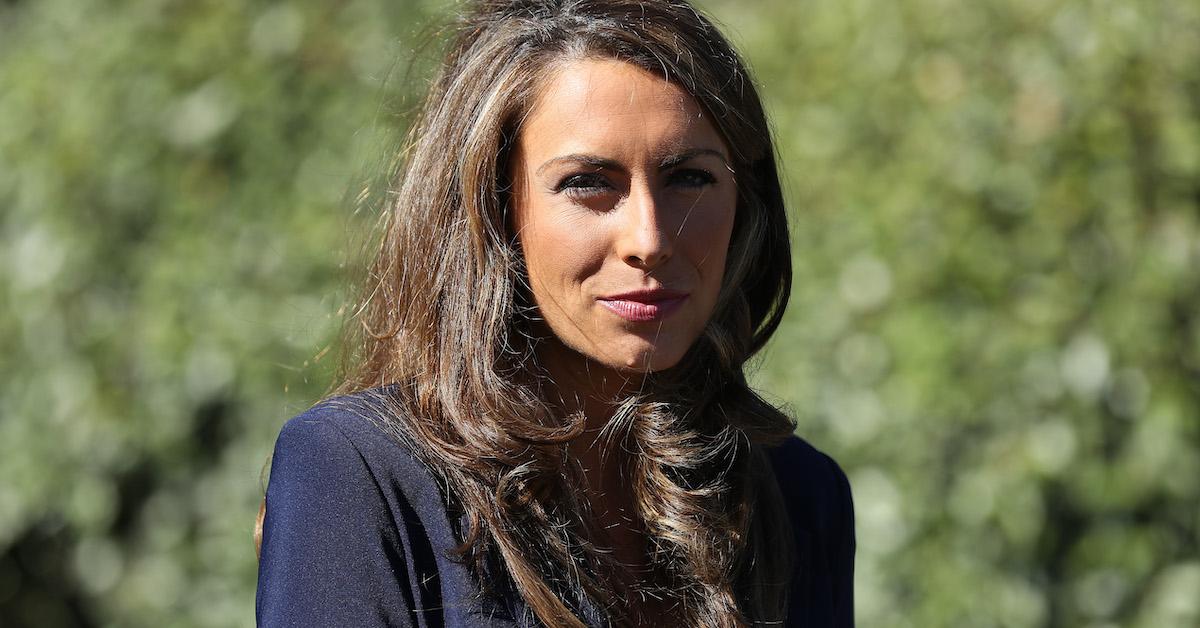 Alyssa Farah and Her Husband Justin Griffin Are a Republican Power Couple
Political advisor and commentator Alyssa Farah has a pretty impressive resume. In 2019, Farah was named the Press Secretary for the United States Department of Defense, and one year later, she moved over to the White House, where she worked as the Director of Strategic Communications.
Article continues below advertisement
After then-President Donald Trump lost his reelection, Farah resigned and since then she has been openly condemning Trump supporters who engaged in the Capitol riot.
She also married her longtime partner, Justin Griffin, and has since taken on a pretty impressive new job. So, what else do you need to know about Farah? Keep reading to find out.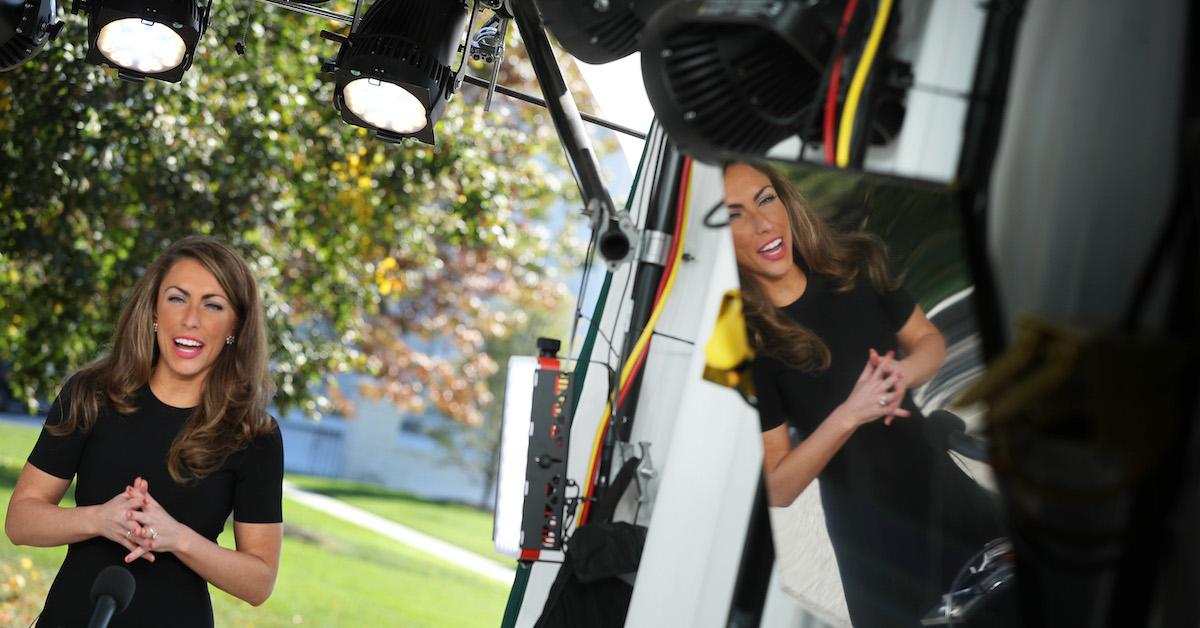 Article continues below advertisement
After resigning as White House communications director, Farah married husband Justin Griffin.
Originally from North Caroline, Farah graduated from Patrick Henry College with a degree in Journalism and Public Policy. After working as the White House Director of Strategic Communications for eight months, Farah resigned to pursue new opportunities.
Farah attended Patrick Henry College where she majored in Journalism and Public Policy. Although she resides in Washington, D.C., she's originally from Northern California. She's a Weyrich-Feulner policy fellow for the Heritage Foundation. Farah resigned from her role in the White House in December 2020. Farah said that she made the decision out of a desire to take part in new opportunities.
"I am deeply proud of the incredible things we were able to accomplish to make our country stronger, safer, and more secure," she said at the time before calling the job an "honor of a lifetime."
Article continues below advertisement
In 2021, she tied the knot with Justin Griffin, who is the grandson of real estate developer Samuel A. Tamposi.
"Best day of my life, marrying my best friend," she captioned a photo of her wedding day on Instagram.
Article continues below advertisement
Alyssa Farah and Justin Griffin have equally impressive net worths.
While Farah is established in her political career, Griffin is currently an MBA student at Stern School of Business in New York. According to The Sun, he is expected to graduate in 2022.
Griffin belongs to the Tamposi family — his parents are Patrick Tamposi Griffin and Celina Tamposi Griffin. Griffin's grandfather Samuel Tamposi's net worth is estimated at $5 million.
Article continues below advertisement
Griffin also has some political work experience serving as the regional political director for the Massachusetts Republican party in 2012, and more recently, working at the strategy advising firm Merrimack Potomac + Charles from 2019 to the present.
In 2020, Farah and Griffin worked together to raise $100,000 towards Parkinson's research for the Michael J. Fox Foundation.
"Did I mention @JustinPGriffin is amazing?" Farah tweeted. "He helped raised $100,000 for Parkinson's research for @MichaelJFoxOrg. Great night, great cause."
Alyssa Farah is currently working as a CNN political commentator.
Along with guest-hosting The View on occasion, Farh is also a political commentator for CNN, a role she started in January 2022.
However, viewers are on the fence about the newest addition to the cable news channel.
Article continues below advertisement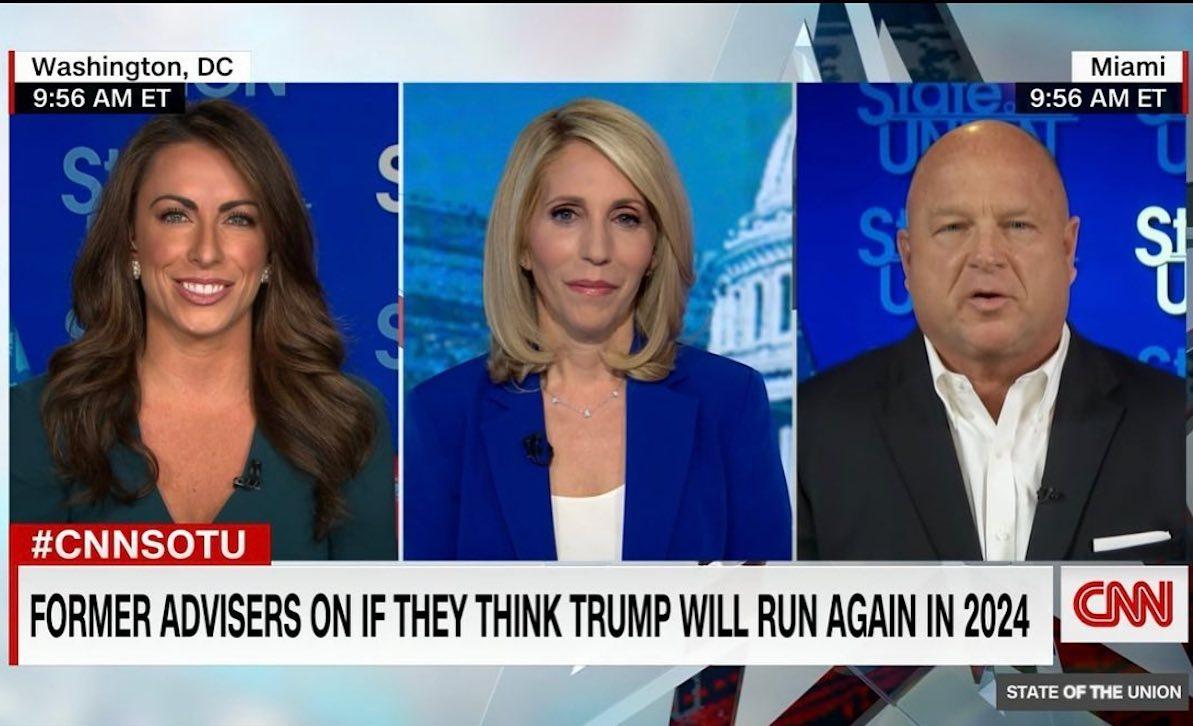 "Every time Stephanie Grisham, Alyssa Farah, Scott Gottlieb, or any former Trumper shows up on @CNN I change the channel. DO NOT normalize and reward their role in the attempted coup. Each of them are responsible for what that Administration became," one person tweeted.
Another added, "Very disappointing you have Alyssa Farah on. She lied for trump for 4 years at taxpayer expense. Now she is attempting to rehab herself and ABC and CNN are happy to help her."