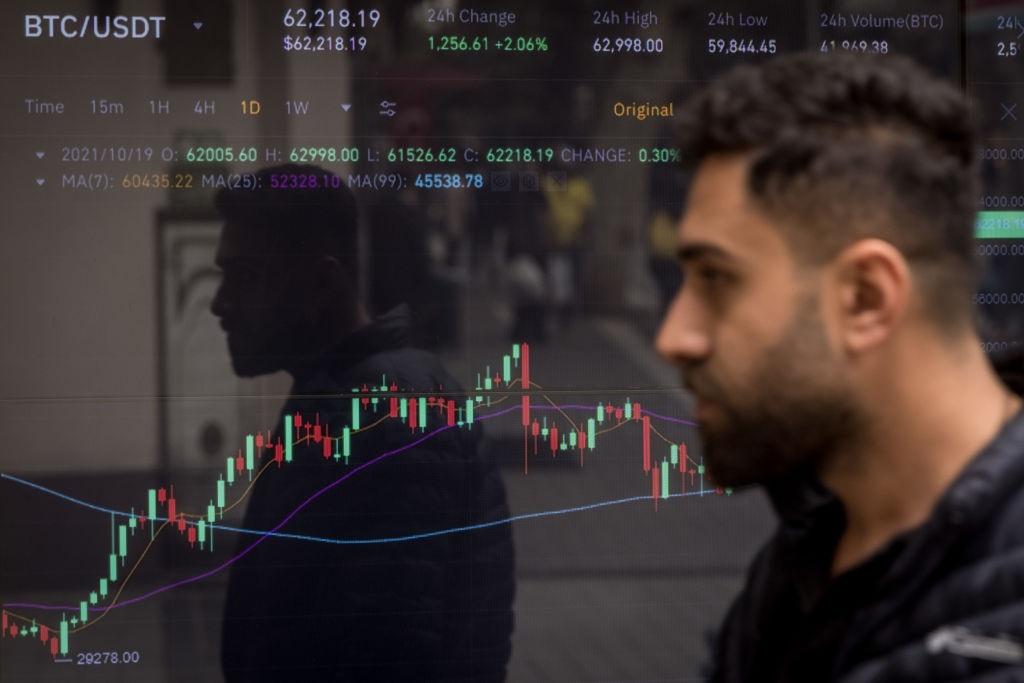 How Algorithmic Stablecoins Work: Everything You Need To Know About the Cryptocurrency
Although algorithmic stablecoins are becoming popular, many investors don't fully understood how they work or how to take advantage of them to make a profit. Are algorithmic stablecoins for you?
Article continues below advertisement
Although conventional cryptocurrencies such as Bitcoin and Ethereum are more flexible than fiat money for transactions, they can be extremely volatile. Stablecoins, such as Tether (USDT), are a type of cryptocurrency designed to maintain a stable value. Stablecoins bring the flexibility of cryptocurrency and the stability of fiat currency, making them ideal for payments. While some stablecoins are backed by reserve assets such the dollar or gold, others aren't collateralized.
How algorithmic stablecoins work
Uncollateralized stablecoins are also called algorithmic stablecoins: instead of being backed by a reserve asset, their value and supply are controlled through software code rules or algorithms. The code acts as the central bank. If the crypto's value rises too high, the software automatically releases more coins to bringing the price down. If the value drops too low, the software removes some coins from circulation, bringing up the price.
Article continues below advertisement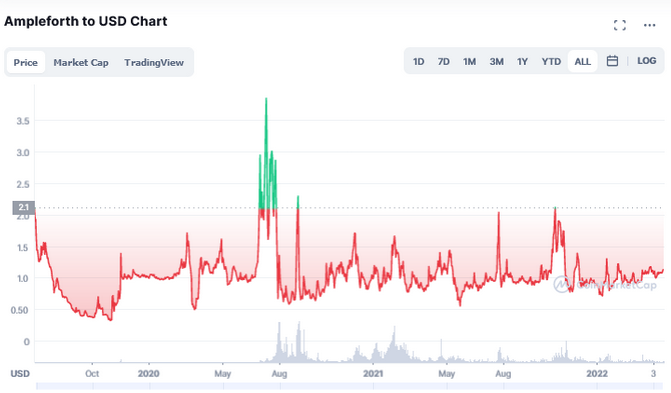 Many algorithmic stablecoins have their value pegged to the U.S. dollar. However, some are pegged to another cryptocurrency, a basket of fiat currencies, or a group of cryptocurrencies.
Article continues below advertisement
How to invest in algorithmic stablecoins
People who money in the crypto market usually do it through capital gains. But with stablecoins, you can't count on the capital gain for profit. Instead, you profit by participating in DeFi programs such as lending and staking.
Some examples of algorithmic stablecoins
If you're looking for the best algorithmic stablecoin to invest in, there are several options.
Ampleforth (AMPL)
Regarded as a pioneer algorithmic stablecoin, Ampleforth (AMPL) has a maximum supply of 395 million tokens. It's programmed to maintain a value roughly equal to $1: more AMPL tokens are released if the price goes above $1.06, and AMPL tokens are removed if the price falls below $0.96.
Article continues below advertisement
TerraUSD (UST)
Similar to Ampleforth's token, TerraUSD (UST) is programmed to maintain a value equal to $1. But it has no upper supply cap. The developer describes it as a scalable, yield-bearing crypto.
Based (BASED)
The Based stablecoin, on the other hand, has its value pegged to another cryptocurrency, TOMB. The pegged crypto's value has ranged between $4.22 and $0.98. BASED has no upper supply limit.
Article continues below advertisement
Algorithmic stablecoins pose risks that investors should keep in mind
Many think algorithmic stablecoins are the future, since their scaling isn't constrained by the availability of collateral to put in the reserve (as the case with conventional stablecoins). However, maintaining the stable value isn't easy: a bank run could cause prices to crash, as was the case with the Titan token. Mark Cuban was one investor burned in the Titan token debacle.