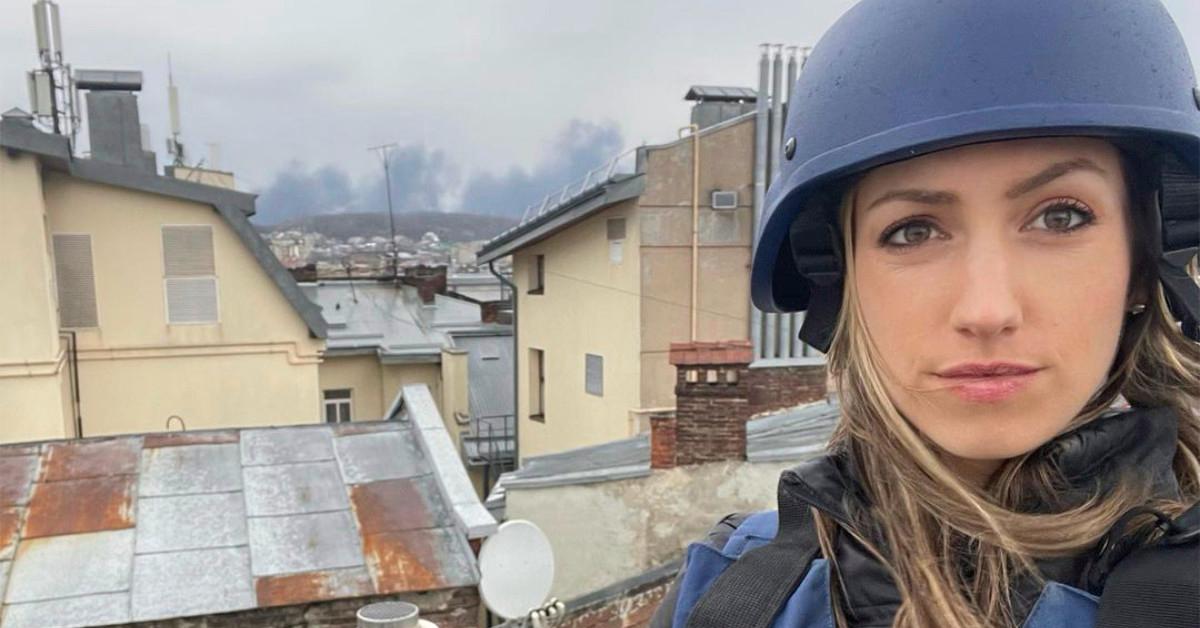 Fox News' Alex Hogan, Now Reporting From Ukraine, Is Used to Traveling the World
Fox News' Alex Hogan and her husband travel the world for fun, but she also crosses international borders for work.
Not only have Alex Hogan and her future husband traveled the world together, but she's also lived abroad. Hogan, a London-based correspondent for Fox News, grew up in Switzerland before living in Spain and Israel. She's been traveling to even more countries as she covers the Russian invasion of Ukraine, filing reports from Slovakia, Poland, and Ukraine itself.
Article continues below advertisement
Article continues below advertisement
In a recent segment, Hogan reported on the volunteers supporting Ukrainian refugees at camps in Michalovce, Slovakia. "As a journalist, you get a front row seat to the best and worst moments. It's rare to catch both at the same time, but that's what this war has brought out along the border," she wrote on Instagram at the time. "There's no doubt the brutality of war is immeasurable, but these moments of human connection exist at the same time." Here's more about Hogan's career and her travels.
Alex Hogan likes journalism because it gets you "into someone's mind"
In a recent interview with her alma mater, Penn State's Donald P. Bellisario College of Communications, Hogan revealed why she fell in love with journalism. "It gives you the ability to get into someone's mind," she said. "So, it really allows people to empathize with people that they might have otherwise held bias toward or thought that their stories didn't affect them."
Article continues below advertisement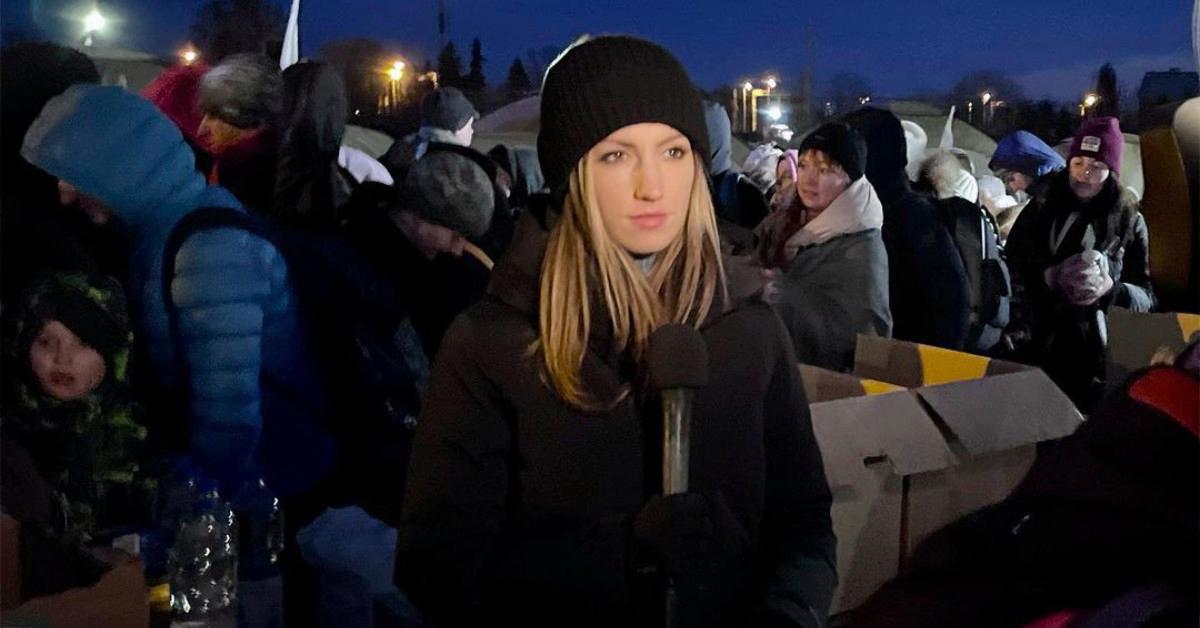 Hogan also reflected on being a journalist during the COVID-19 crisis. "Being in a crowded city like New York City, you can look at any person on the street, and you can try to imagine some of their moments of joy or some of their moments of pain," she said. "But for the first time ever, everyone that you see is navigating the exact same challenge at the exact same time. We're all living the story together."
Article continues below advertisement
Article continues below advertisement
Hogan has revealed that she has meditated, done yoga, read, and spent time with loved ones to ease the stress of the job during the pandemic. "This is a story that affects everyone," she said. "This, for the first time, affects us as journalists. I think it has taken an emotional toll on some people. And I think having those skills to be able to adapt and clear your mind is really important."
She's engaged to her globetrekker of a fiancé
In that interview, Hogan mentioned the "constant change of being in a new place, being by yourself, learning to adapt—whether it is new cultures, new languages, new cities—and just always being on my toes" that comes with her job.
Article continues below advertisement
But she also enjoys traveling the world with her fiancé, from the looks of her Instagram engagement announcement. In Feb. 2022, Hogan told Instagram followers that she was engaged to a man she identified only as Harrison. She also shared photos of their international travels, including a photo of him popping the question in Paris.
"I cannot wait to do life with you and continue exploring the planet together!" Hogan wrote in her caption, adding that the photos show some of her favorite moments of her life with Harrison. "Cheers to endless more memories, Harrison."