Airbnb weathered the COVID-19 pandemic
The COVID-19 pandemic brought Airbnb's direct listing plans to a halt earlier in 2020. The company's bookings declined 90 percent. Airbnb raised an additional round of financing in April to help shore up its balance sheet. The company also laid off 25 percent of its workforce or 1,900 employees.
As vacation rentals started to rebound, Airbnb resumed its IPO plans in July.
What is Pershing Square Tontine Holdings?
In June 2020, Pershing Square Tontine Holdings filed a $3 billion IPO to become the biggest blank check company ever. Pershing Square Tontine Holdings raised $4 billion through its IPO earlier in 2020. The company trades under the ticker symbol "PSTH.U" on the NYSE.
According to a Bloomberg report, Ackman discussed his interest in Airbnb during an interview with Bloomberg TV in July. He said, "We would certainly take a look at a company like Airbnb. I've always admired the business. I've admired its economic characteristics."
Although Pershing Square Tontine Holdings is interested in Airbnb, it's considering multiple companies or "mature unicorns."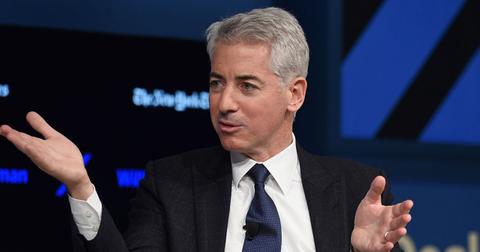 Who is Bill Ackman?
Bill Ackman is a well-known billionaire investor and hedge fund manager. He's the founder and CEO of hedge fund management company Pershing Square Capital Management. When Ackman founded the company in 2003, it had more than $10 billion of assets under management. As of 2020, Ackman has a net worth of $2 billion.
What to expect from Airbnb
According to a report from the New York Post, Airbnb CEO Brian Chesky wants a public market valuation near $30 billion.
In 2017, Airbnb was valued at $31 billion after it raised capital. However, the company has an implied valuation of $18 billion in 2020 amid the COVID-19 pandemic.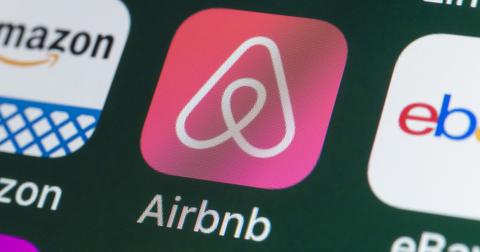 Pershing Square Tontine Holdings has $7 billion to invest in an IPO. Generally, SPACs can pursue companies that are three times their size. With this in mind, Pershing Square Tontine Holdings' funding abilities are close to Airbnb's price tag but well below Chesky's target valuation.
Right now, Airbnb prefers to go public through a traditional IPO. If the company is successful, it would be one of the most high-profile IPOs this year.