Brett Favre Podcast On Hold — New Details in Welfare Funding Scandal
Brett Favre's SiriusXM podcast is now on hold thanks to new details in his welfare funding scandal. Here's what we know about the new evidence.
New evidence has come out against former NFL player Brett Favre over a welfare funding scandal. As a result, SiriusXM is placing his podcast on hold.
Article continues below advertisement
Article continues below advertisement
Here are the details behind Favre's radio show moratorium, including whether it's likely to return on the air.
Brett Favre's SiriusXM radio show has been placed on hold.
Favre has co-hosted a SiriusXM podcast since 2018 called The SiriusXM Blitz With Brett Favre and Bruce Murray. Favre, who lives in Mississippi, is alleged to be involved in a welfare spending scandal.
Article continues below advertisement
It isn't just the radio show — Favre is losing deals left and right (at least for now). Over at ESPN Milwaukee, Favre has been booted from a weekly appearance on the station.
While many parts of the scandal are old news, more information has emerged. This only worsens Favre's appearance and explains why companies who have remained loyal to this point are losing faith.
Article continues below advertisement
Article continues below advertisement
Favre's involvement in welfare funding scandal is to blame.
More text messages have emerged between Favre and then-governor of Mississippi Phil Bryant.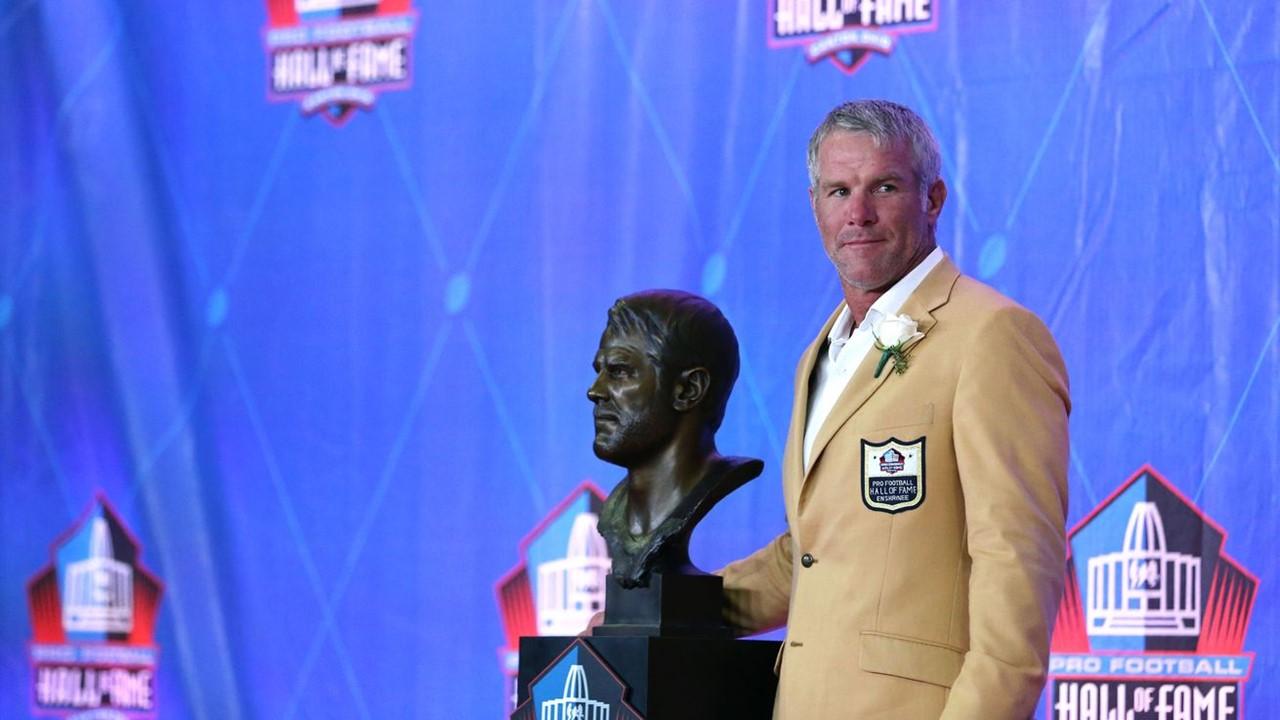 Article continues below advertisement
Bryant reportedly offered up private funding for a volleyball facility build, but wasn't aware that Favre was attempting to use state welfare funding for the project over a period of two years. Later on, when Favre inquired about using welfare funding for a football facility project, Bryant responded that the money was "tightly controlled" and "improper use could result in violation of Federal Law."
Article continues below advertisement
Favre acquired millions of dollars from the state's welfare fund for his original facility. At the time of his request for welfare funding for the newer build on July 28, 2019, Favre was trying to recruit star athletes to the college in Hattiesburg, using the training center as a way to attract the best of the best.
Article continues below advertisement
The text messages are damning for Favre, whose repeated attempt to misappropriate welfare funding meant for low-income adults and children potentially suggests a lack of remorse. The perception could be especially heinous given Favre's estimated net worth of $100 million, according to Celebrity Net Worth.
Will the former football star get his radio show back?
Favre's podcast has been temporarily suspended, but no end date has been set for the suspension. In reality, it could be indefinite, but it's too soon to tell. Favre already faces litigation but doesn't face criminal charges.
Article continues below advertisement
Article continues below advertisement
On the other hand, Favre is far from alone in the state's welfare scandal, which has resulted in at least $20 million of misappropriated funds. Well-known former WWE wrestler Ted DiBiases Jr. reportedly siphoned state welfare money to fund a stint in rehab for drug addiction. In total, there are 38 defendants in the state's lawsuit.
The lawsuit clarifies that the state welfare money should "provide assistance to needy families so that children may be cared for in their own homes or the homes of relatives." Favre's sports facilities, one might say, don't serve this purpose.