How Much Is Windsor Castle, Queen Elizabeth's Former Home, Worth?
Windsor Castle will likely be the eventual residence of Prince William and his family, but they will delay a move for the time being. How much is the castle worth?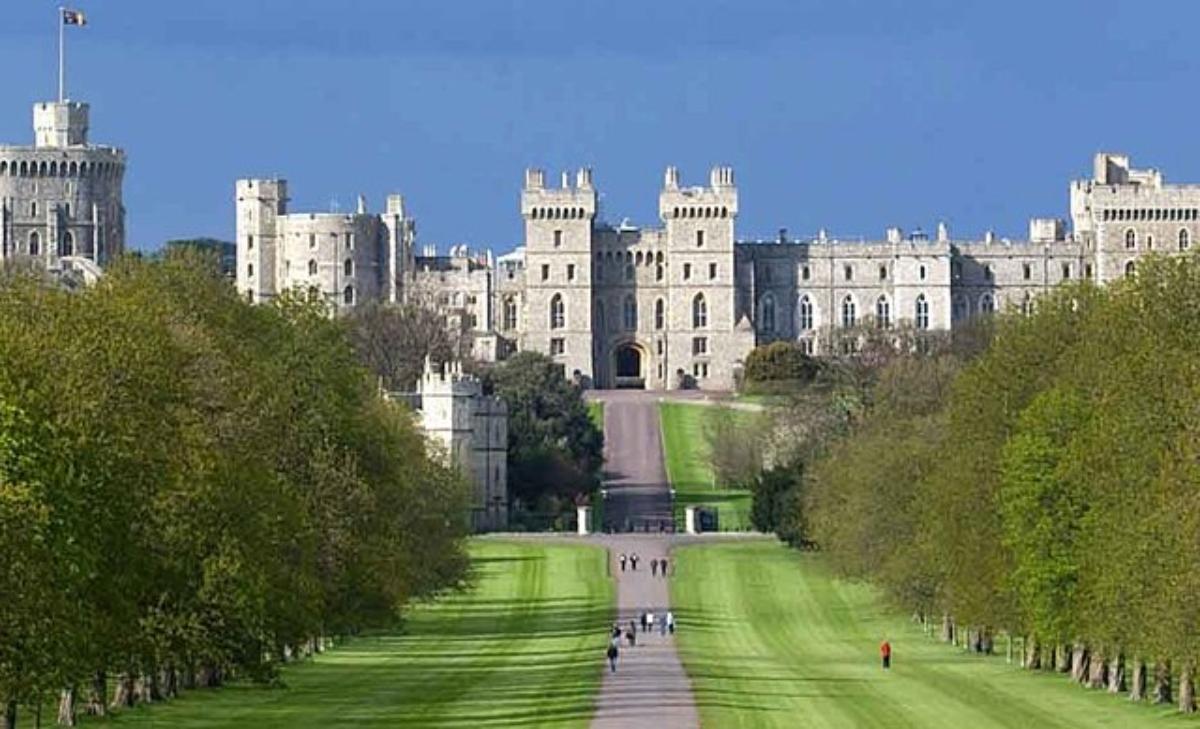 Windsor Castle, the centuries-old royal residence most recently occupied by Queen Elizabeth II, is no doubt a valuable part of the royal family's total portfolio. The royals also own or manage a number of other castles across the U.K., including in Scotland and Northern Ireland. How much is the estimated worth of Windsor Castle in 2022?
Article continues below advertisement
Article continues below advertisement
Queen Elizabeth II primarily resided in Windsor Castle after the COVID-19 pandemic began. Prince William and Kate Middleton, now the Prince and Princess of Wales, moved into the nearby Adelaide Cottage to be closer to her. On Sept. 19, the queen was buried alongside her husband at St. George's Chapel, a church on the grounds of Windsor Castle.
Windsor Castle is worth almost 500 million pounds sterling.
The National, while reporting on the queen's Platinum Jubilee in the spring of 2022, said that the castle was worth an estimated £497.5 million, or over $560,000,000. Colby Short, the founder and CEO of GetAgent.co.uk, said the royal family has enjoyed major house price appreciation over the centuries.
Article continues below advertisement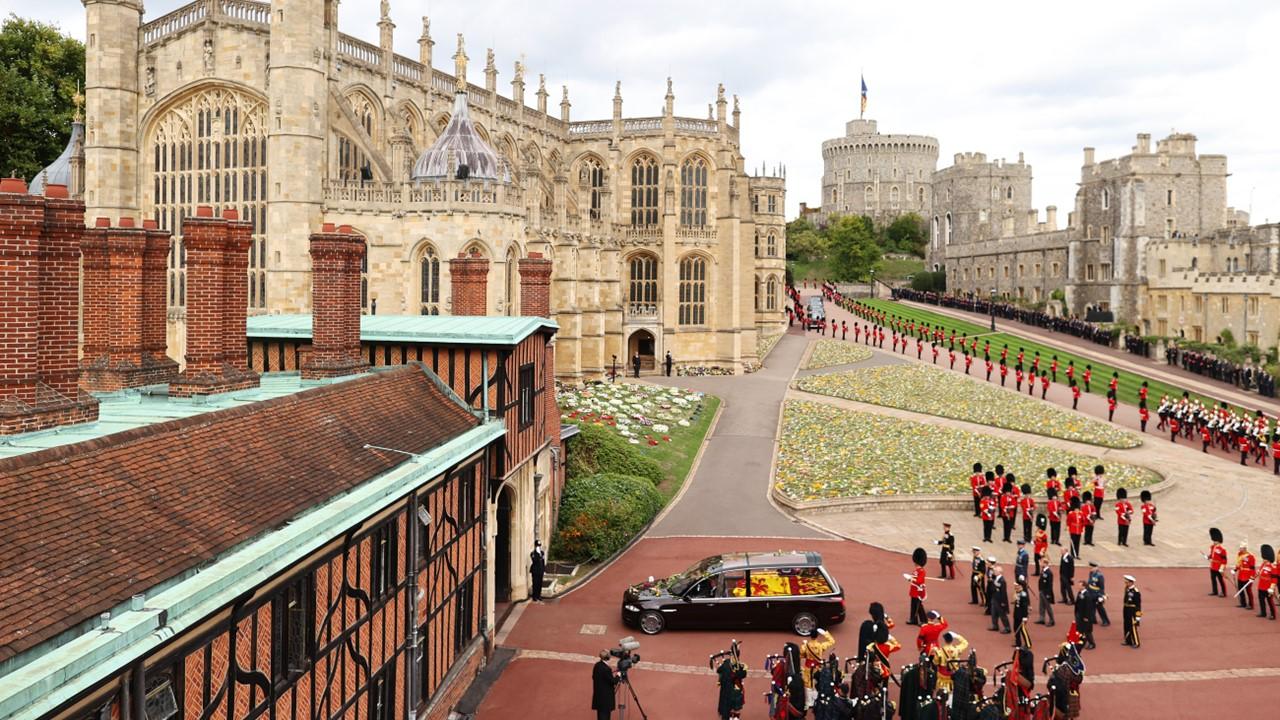 Of course, an estimate of the monetary value of Windsor Castle or the other royal properties is largely hypothetical, as they won't likely be sold.
Other royal properties include Buckingham Palace, worth about 3.7 billion pounds, Kensington Palace, worth about 465 million pounds, and Hampton Court Palace, worth about 1 billion pounds.
Article continues below advertisement
Article continues below advertisement
According to a source interviewed by The Daily Mail in 2021, Prince Charles, now King Charles III, wanted to use the royal residences more for the public good and not merely as homes. Everything is seen through the lens of the question: What value is this offering to the public?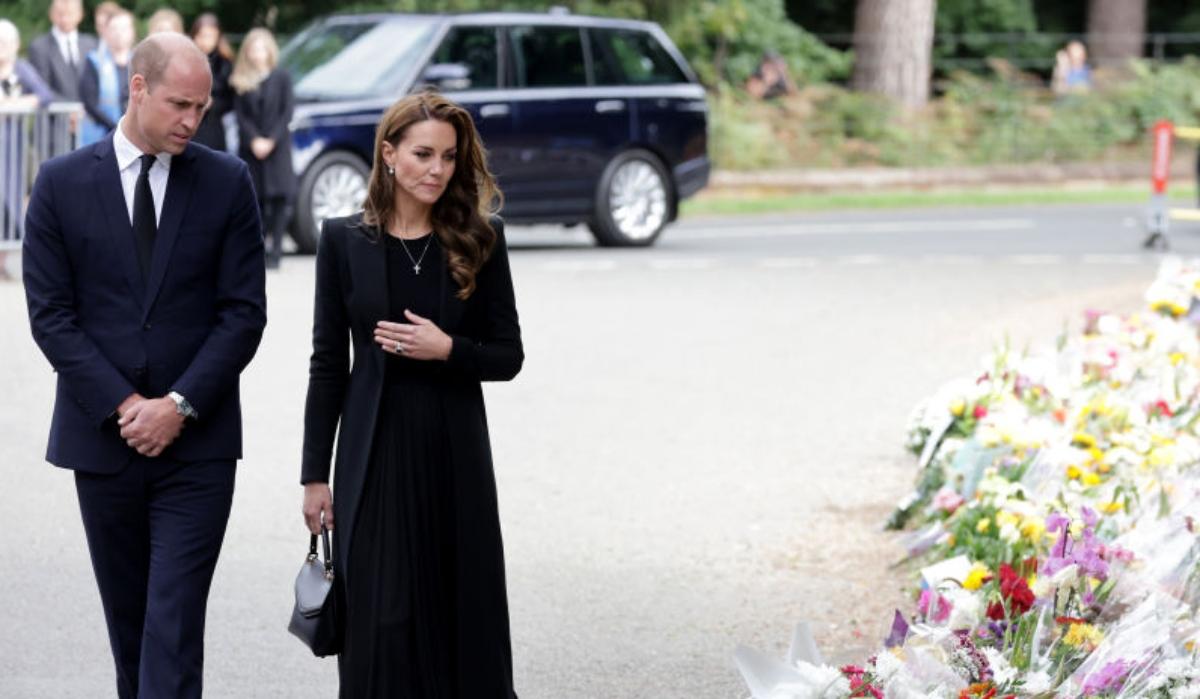 Article continues below advertisement
When will William and Kate move to Windsor Castle?
According to tradition, as the new Prince and Princess of Wales, William and Kate should move their primary residence to Windsor Castle. As William is slated to become the new king after his father, King Charles III, dies or gives up the throne, he is obligated to fulfill numerous responsibilities.
Article continues below advertisement
Glamour magazine reported earlier in September that although William and Kate do intend to move into Windsor Castle eventually, it won't be immediate. The family will delay a move to that royal residence, largely for the sake of their three young children.
Article continues below advertisement
Just prior to the queen's death at age 96, William and Kate moved their family into Adelaide Cottage, a property on the grounds of Windsor Great Park. A source told The Telegraph that the royals don't want to disrupt their children's lives again so soon.
"They are very happy right now at Windsor, and for the next decade or so everything will be pretty much dictated by what is right for the children." Wiliam and Kate's three children are Prince George (age 9), Princess Charlotte (age 7), and Prince Louis (age 4).
As Marie Claire explained, the three royal children started at a new school the same day that Queen Elizabeth II passed away. The family will likely stay put, possibly for years, before moving into Windsor Castle.