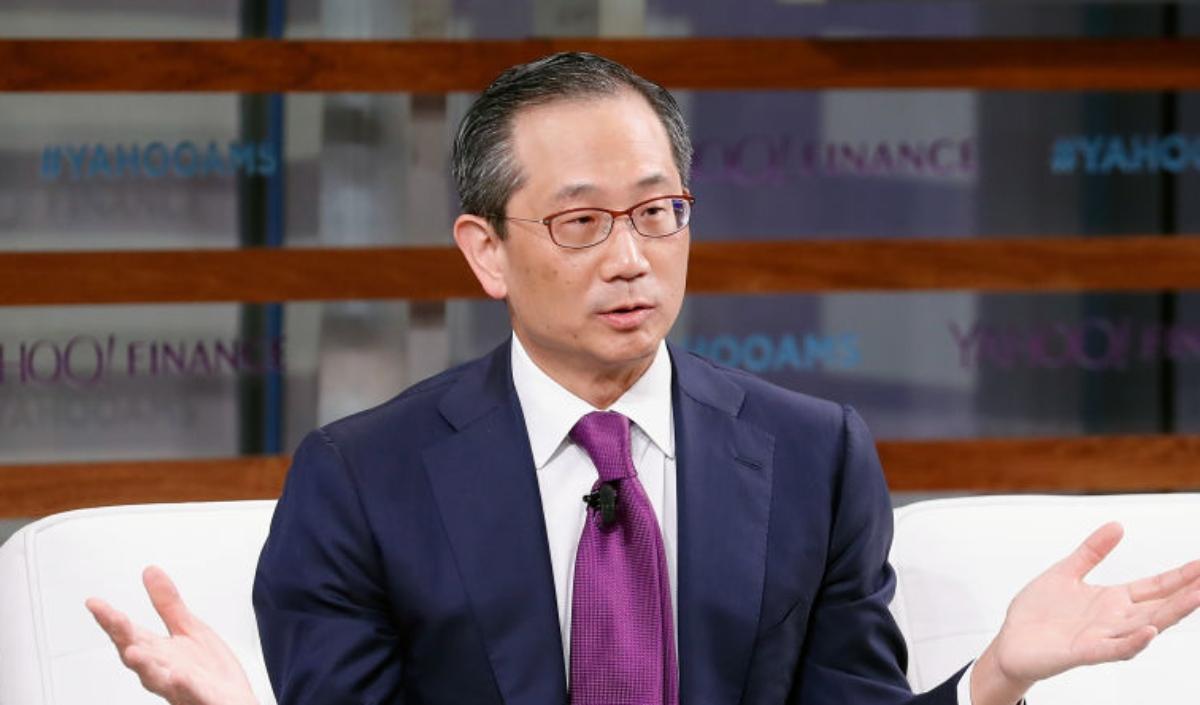 Kewsong Lee Exits as Carlyle Group CEO, Billionaire's Departure Is a Shock
The chief executive of private equity firm Carlyle Group Inc., Kewsong Lee, has just a few months remaining on his five-year contract. Lee stepped down from his CEO role, effective immediately, without him or the firm giving a reason publicly. How much is Kewsong Lee's net worth in 2022?
Article continues below advertisement
Lee has been with Carlyle Group since 2013, starting as deputy chief investment officer for corporate private equity. Lee assumed the mantle of co-CEO in 2017 and then became the sole CEO in 2020, according to Reuters. Carlyle stated that the company and Lee mutually agreed not to renew his contract when it ended.
Kewsong Lee
Former Private Equity Firm CEO
Net worth: $1.15 billion estimated
Kewsong Lee is a Korean-American businessman who spent multiple decades working in private equity. He worked at McKinsey and Company for two years after completing his undergraduate degree at Harvard, then returned for his MBA. Lee was at the private equity firm Warburg Pincus for 21 years. He has been with Carlyle since 2013 and left the CEO position with several months left on a five-year contract.
Birthdate: August 12, 1965
Birthplace: Albany, N.Y.
Education: BA and MBA, Harvard University
Spouse: Zita Ezpeleta
Article continues below advertisement
Kewsong Lee's salary was in the millions, but his net worth is likely much higher.
Lee earned approximately $16 million as the CEO of Carlyle, according to Wallmine. Records of stock sales indicate he owned over $25 million worth of Carlyle shares as of February 2022 and had sold shares worth $1.131 billion in recent years. His net worth has been estimated at $1.17 billion by Wallmine, with other estimates of $1.15 billion up to $1.23 billion.

Article continues below advertisement
Why did Kewsong Lee resign from Carlyle Group, Inc.?
Given that Lee had just months remaining in his contract, his resignation from Carlyle Group comes as somewhat of a surprise. He had been named co-CEO along with Glenn Youngkin (now the governor of Virginia) in 2017 and became the only CEO three years later.
Lee expanded the credit segment of Carlyle Group and oversaw the expansion into managing insurance assets. He brought Mark Jenkins in to oversee its credit investment platform. He also orchestrated the firm's departure from hedge funds.
Article continues below advertisement
According to Private Equity International, Lee reported during Carlyle's second-quarter earnings call that private equity fundraising will become more difficult due to market conditions.
Carlyle's interim CEO will be William Conway, the firm's co-founder and prior co-CEO. The Wall Street Journal reported that the company's share price has underperformed its peers since its IPO in 2012. Whether or not the disappointing share performance was the primary reason for Lee parting ways with the company is unclear.
Article continues below advertisement
Compared to other private equity firms like Blackstone and KKR & Co., Carlyle sprang the CEO's departure on leadership and shareholders somewhat suddenly. The WSJ noted that these competing firms tend to spend years on succession plans and provide plenty of advance notice to shareholders and investors.
Carlyle currently says it has $376 billion in total assets under management. $260 billion of that was fee-earning and $81 billion was available for future investment capital as of June 30, 2022.