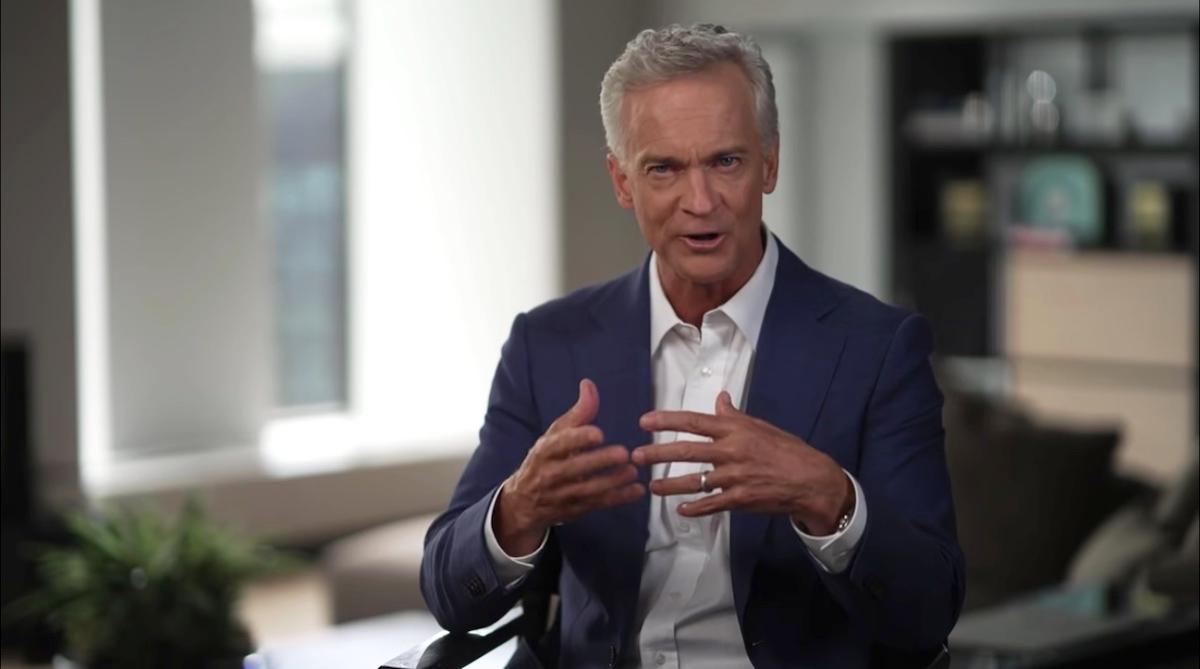 Trace Gallagher Is Moving to 'Fox News @ Night' — How Much Is He Worth?
Things are changing over at Fox News. Longtime reporter, Trace Gallagher, who is currently the chief breaking news correspondent at the network, is officially moving over to Fox News @ Night.
Gallagher will replace fan-favorite anchor Shannon Bream on the show, which airs at midnight EST, starting October 4.
Article continues below advertisement
Fans are definitely divided over the news that Gallagher will be replacing Bream — and many are curious how much Fox News is paying the longtime reporter for his new role.
Here is everything you need to know about Gallagher including his salary and net worth.
Trace Gallagher has been at Fox News since 1996.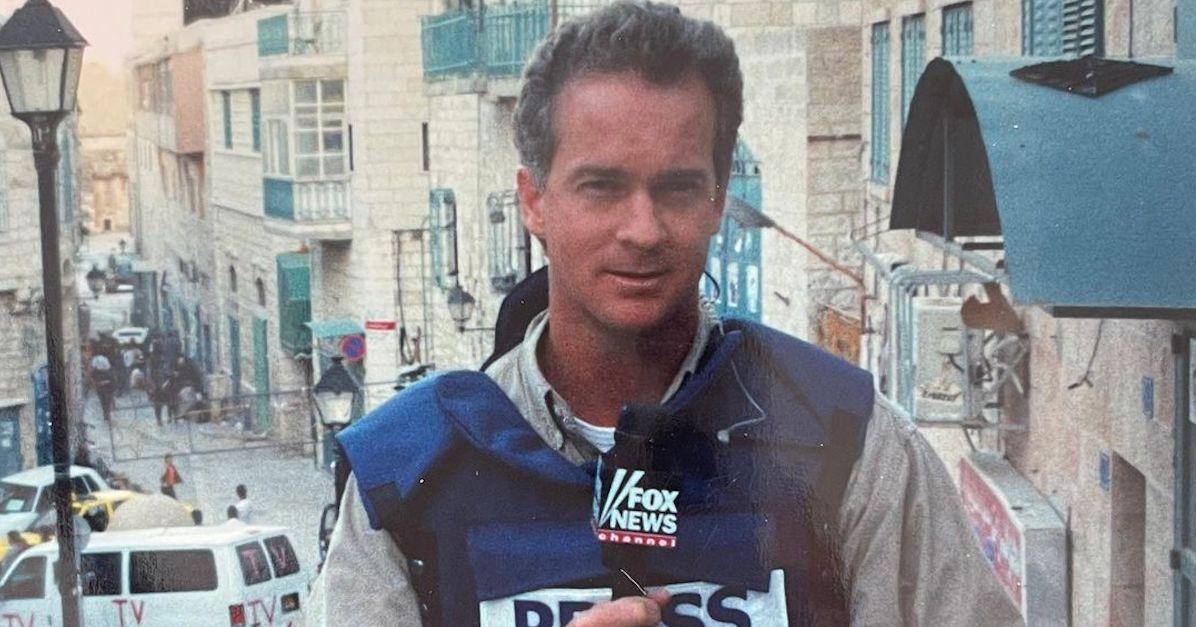 Gallagher, as a breaking news reporter, has of course covered plenty of notable events throughout his career with FOX.
According to his FOX biography, he has traveled to cover various conflicts in the Middle East, the Southeast Asian tsunami, Hurricane Harvey in Texas, and a mass shooting in Las Vegas.
Article continues below advertisement
For a five-year stint, Gallagher co-anchored The Live Desk with journalist Martha MacCallum. (That show was replaced by America Live with Megyn Kelly in 2010.) He has also worked as a substitute anchor for shows like Studio B with Shepard Smith and Fox Report.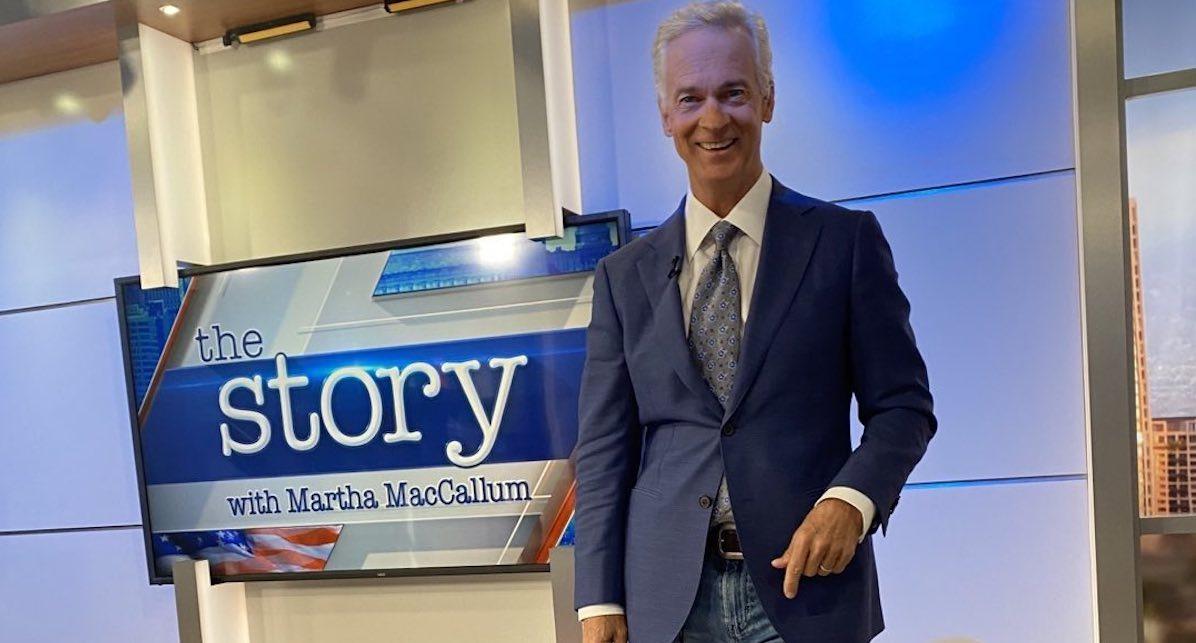 Article continues below advertisement
Now, Gallagher will be moving over to Fox News @ Night.
"When it comes to breaking news coverage, Trace Gallagher is one of the best in the business, and having a seasoned journalist at the helm of this hour ensures our viewers unrivaled 24/7 news coverage," Suzanne Scott, CEO of FOX News Media, said in a press release.
Gallagher is also excited about his new role, adding, "It's an honor to lead Fox News @ Night and I look forward to breaking down the major headlines for our audience across the country every evening."
So, how much does Trace Gallagher make in salary at FOX?
Although news anchors' salaries aren't always precisely known to the public, many sources estimate Gallagher's annual salary to be about $200,000, but that is expected to go up with his new job.
His total net worth is somewhat of a mystery as well — with various websites estimating it is somewhere between $1 and $5 million.
Article continues below advertisement
Trace Gallagher
Broadcast Journalist
Net worth: $1 million (unconfirmed)
Trace Gallagher was raised in California and attended the University of San Diego. Before joining the Fox News Channel, Gallagher worked at NBC local stations in Las Vegas; Boise, Idaho; and Yuma, Ariz. He also worked at a CBS station in Orlando, Fla. Since becoming a part of the FOX roster of journalists, he has been the chief breaking news correspondent. He's slated to take over the nightly newscast on October 3, 2022.
Birthdate: September 10, 1961
Birthplace: San Diego, Calif.
Education: University of San Diego
Wife: Tracy Gallagher
Children: Two daughters, Lila and Evy
We are sure Gallagher's wife and daughters are happy about his promotion!
Gallagher might come across some confusion when introducing himself and his wife since their names are so similar.
His wife's name is Tracy, and they've been married for 28 years. Gallagher frequently shares photos and praises his wife Tracy on social media.
Article continues below advertisement
The Gallaghers are the proud parents of two daughters, Lila and Evy.
You can watch Trace Gallagher on Fox News @ Night at 12 a.m. EST on FOX.