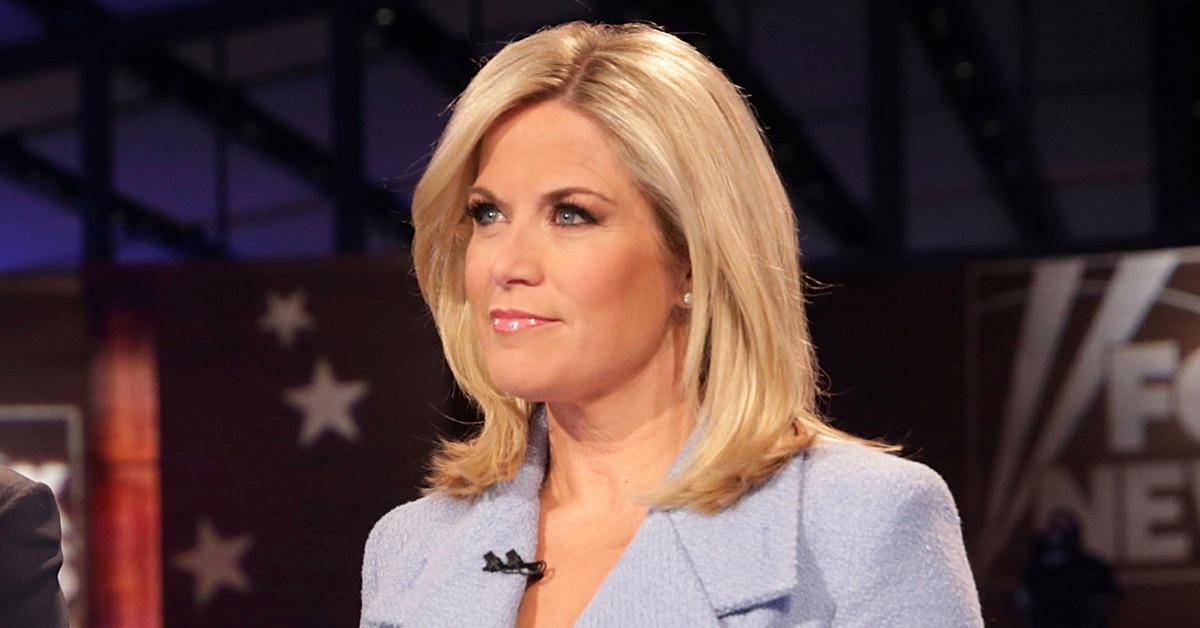 FOX News' Martha MacCallum Gave Up Acting and Went Into Journalism
Cable news host Martha MacCallum has had a circuitous route to FOX News, where she has reportedly racked up a multimillion net worth. She studied acting in New York City and waitressed as she took on roles like Viola in a production of Twelfth Night. She only got into journalism after a fellow waitress, playwright Julia Jordan, told her about working for CNN. Now she's the host of FOX News' The Story with Martha MacCallum, which premiered in 2017.
Article continues below advertisement
And MacCallum has seen how cable news has contributed to the "tunneled ways" people learn information, as she reflected in a 2018 interview with The Hollywood Reporter. "So much of society has become coarsened, not just political repartee … It's difficult to put the blame in any one place," she added. "And I don't know how we get back from here. I hope there'll be a gentler time ahead. Maybe people just get so tired of all of it that they decide that they want to engage differently? We'll see."
Martha MacCallum has been with FOX News for nearly two decades
MacCallum, who majored in political science at St. Lawrence University, got her start in media as a reporter for Corporate Finance magazine, according to her FOX News bio. Then, in the 1990s, she worked as a correspondent for Wall Street Journal Television and as a reporter for New York television station WBIS-TV. Between 1997 and 2003, she worked for CNBC and NBC, co-anchoring CNBC's Morning Call with Martha MacCallum and Ted David and anchoring the channel's show Checkpoint.
Article continues below advertisement
The New Jersey native joined FOX News in 2004 served as host of The Live Desk from 2006 to 2010 and America's Newsroom from 2010 to 2017, when she started hosting The Story. FOX News brass moved The Story from its 7 p.m. ET berth to the less-watched 3 p.m. time slot in Jan. 2021 but denied that the scheduling change meant a demotion for MacCallum, reports The Daily Beast.
Article continues below advertisement
She reportedly has a salary of $8 million and a salary of $2 million
MacCallum is also a founding member of the Miranda Theatre Company in New York City. And she's the author of Unknown Valor: A Story of Family, Courage, and Sacrifice from Pearl Harbor to Iwo Jima, a 2020 New York Times bestseller about Marines fighting in World War II, including her relative Harry Gray. Celebrity Net Worth reports MacCallum's net worth is $8 million and her salary is $2 million.
Martha MacCallum
Host of Fox News' 'The Story with Martha MacCallum'
Net worth: $8 million (reported)
Martha MacCallum is the anchor and executive editor of FOX News' weekday afternoon show The Story with Martha MacCallum, having joined the cable news channel in 2004.
Birthdate: Jan. 31, 1964
Birthplace: Wyckoff, N.J.
Parents: Elizabeth & Douglas MacCallum
Education: B.A. in political science from St. Lawrence University
Spouse: Dan Gregory (m. 1992)
Children: Elizabeth Bowes Gregory, Edward Reed Gregory, Harry MacCallum Gregory
Article continues below advertisement
She and husband Daniel Gregory have three children
MacCallum married husband Dan Gregory in New York City in 1992, according to a New York Times wedding announcement. At the time, she was working as an associate in corporate relations at Dow Jones & Company in New York, and he was vice president of Gregory Packaging in Newark, N.J., a position he still holds.
The couple has three children, Elizabeth, Edward, and Harry, all of whom are in their twenties, according to SurvivorNet. "Moms do a heck of a lot that never gets seen or understood, but most moms aren't really looking for the pat on the back," MacCallum told the site. "They just want their families to be happy and healthy and just to know they are loved."