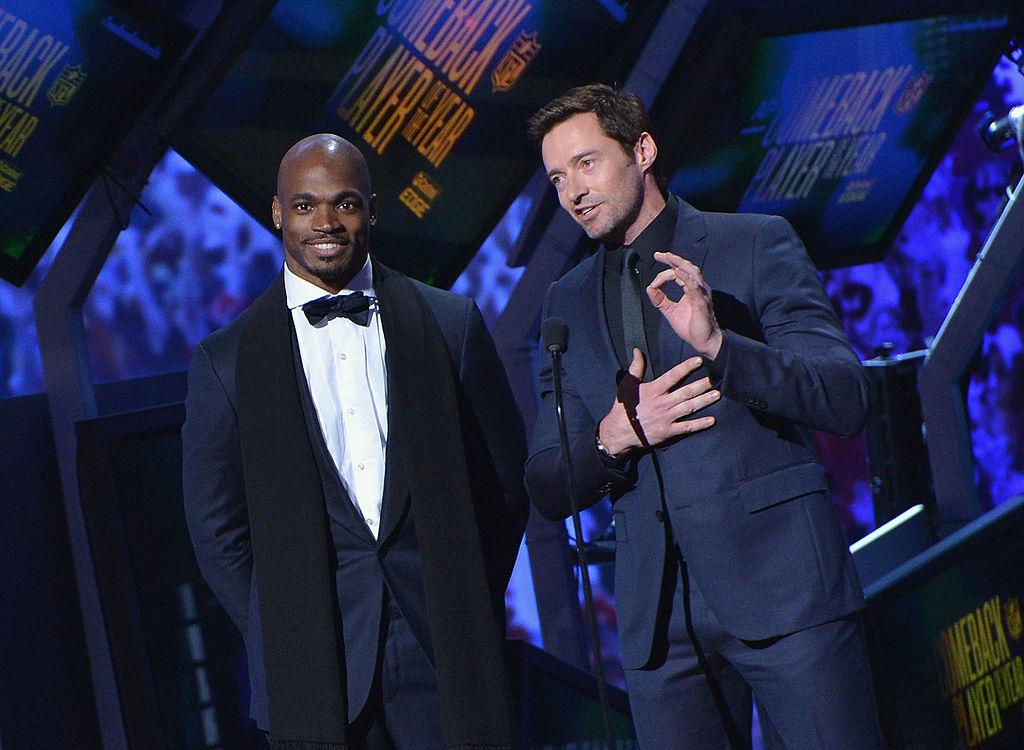 Adrian Peterson Set for Celebrity Boxing Match on July 30
Adrian Peterson has dominated the NFL for many years and may have a few years still left in the tank. However, the professional athlete has agreed to a celebrity boxing match that could potentially interfere with plans to play in the upcoming NFL season. What is Adrian Peterson's net worth?
Article continues below advertisement
There has been speculation for multiple years now that Peterson has been in debt even though he's earned millions of dollars throughout his NFL career. It's not clear whether those rumors are true, but his future boxing match could prove to be highly profitable for the athlete.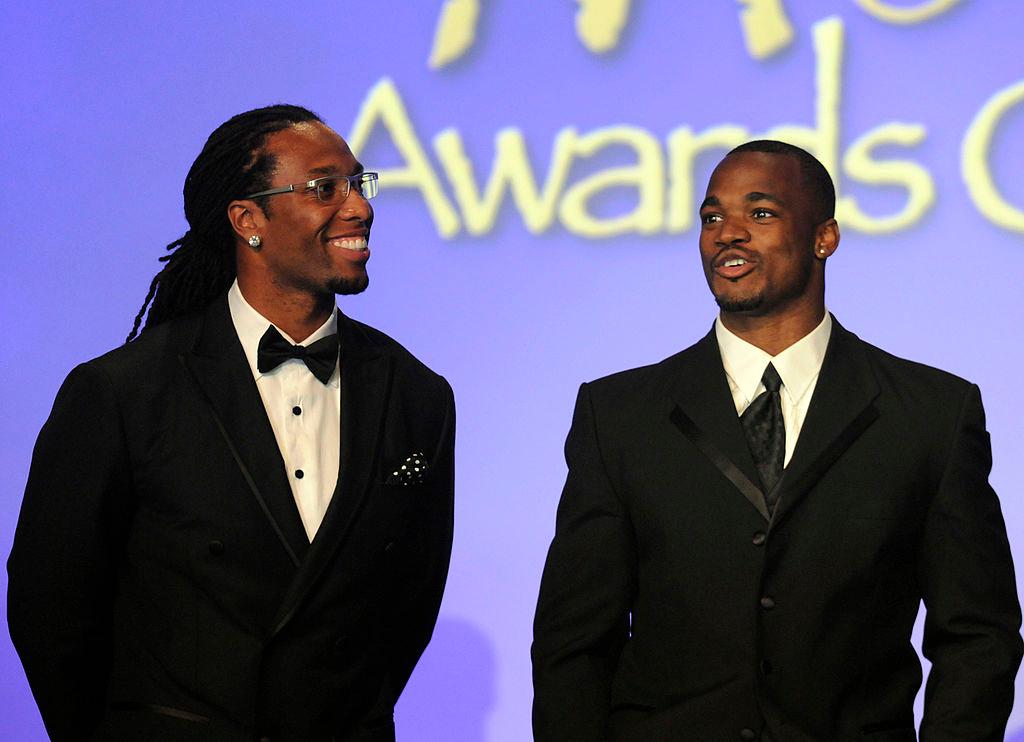 Article continues below advertisement
What is Adrain Peterson's net worth?
Adrian Peterson has a net worth of $1 million, according to Celebrity Net Worth. That's hard to believe when you consider that he's had NFL contracts that have totaled over $100 million.
Adrian Peterson is a professional football player who has played in the NFL for 15 seasons. He is currently scheduled for a celebrity boxing match against another professional football player in Le'Veon Bell on July 30.
Birthdate: March 21, 1985
Birthplace: Palestine, Texas
Education: University of Oklahoma
Article continues below advertisement
According to Spotrac, the professional athlete has made $103,215,972 in career earnings throughout his 15 seasons in the NFL. However, a report by The Athletic in 2019 revealed that Peterson was being sued for allegedly defaulting on a $5.2 million loan, which was being used to pay off other debts.
While this doesn't necessarily mean that Peterson is "broke" or has a net worth as low as reported, investment fraud attorney Chase Carlson, reported that the running back was taken advantage of financially. Regardless, Peterson has a boxing match on July 30 against another NFL running back in Le'Veon Bell, where both players could be signed by an NFL team after their match.
Article continues below advertisement
Adrian Peterson was a star NFL player before switching to boxing.
Adrian Peterson has played 15 seasons in the NFL, playing for seven different teams throughout his career. He had the most success in his career with the Minnesota Vikings, where he spent 10 seasons with the team. The Vikings drafted Peterson seventh overall in the 2007 NFL Draft, after having a strong career in college football. The running back played football at the University of Oklahoma, where in his freshman year he was named a unanimous All-American.
Among the many awards and honors the Texas native has earned throughout his career, he's won the 2007 NFL AP Offensive Rookie of the Year, 2012 Offensive Player of the Year, 2012 Comeback Player of the Year, and 2012 NFL MVP. Peterson ranks fifth in NFL history in total rushing yards (14,918), and is tied with NFL legend O.J. Simpson for the most 200-yard games in NFL history with six.
Article continues below advertisement
Peterson is a future first ballot hall of famer when he decides to retire, but it's still very possible a team could sign him for the upcoming 2022 NFL season.
At the age of 37, it's rare for a running back of his age to still be playing in the NFL, especially when you consider the physicality of the position and the amount of impact running bans constantly endure. But with Peterson's illustrious NFL career, it still may be too early to count him out.