Fox News' Katie Pavlich Is an Ambassador for Gun Manufacturer
On an episode of America's Newsroom following the mass shooting in Uvalde, Texas, in May, Fox News' Katie Pavlich pointed blame at the "pro-gun control lobby" after President Joe Biden blamed the gun lobby.
"I would say there is an argument to be made that the pro-gun control lobby also should be looked at, in the sense that there has been a concerted effort over the last two or three years to take armed officers out of schools simply because they have firearms," she said on the show.
Article continues below advertisement
As Media Matters for America reports, however, no one disclosed Pavlich's connection to gun manufacturer Volquartsen Firearms during that segment. Pavlich has promoted Volquartsen guns on her Instagram page and filmed video promotions for the company, per Media Matters, and Volquartsen describes her as an "ambassador" for the company. Pavlich also told the NRA in 2017 that serving as a Volquartsen ambassador "has been such an honor and so much fun."
Katie Pavlich and her husband don't have any children.
According to The Sun, Pavlich married Gavy Friedson in 2017. Friedson works as Director of International Emergency Management and Global Ambassador for United Hatzalah of Israel, an organization in which he's been employed since 2008, according to his LinkedIn profile.
The couple doesn't have any children, according to TheAltWeb, but Pavlich has a dog named Gadsen, as she says on her personal website.
Article continues below advertisement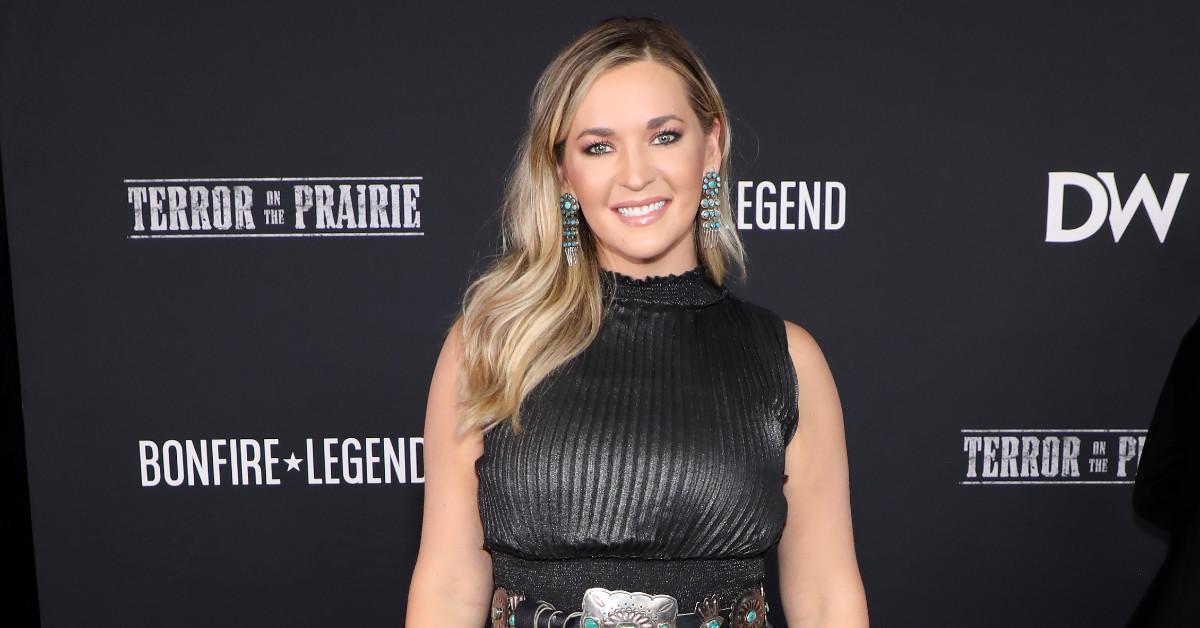 Katie Pavlich has reportedly built up a multi-million-dollar net worth.
According to her Fox News profile, Pavlich earned a B.A. in broadcast journalism from the University of Arizona and joined Fox News in 2013. Currently, she is one of the rotating panelists on the weekday program Outnumbered, and she and provides commentary across the cable channel's daytime and primetime lineup.
Article continues below advertisement
Pavlich's commentary has often run afoul of PolitiFact's fact-checking. In 2014, she incorrectly stated that the Consumer Financial Protection Bureau had an "unprecedented power to shut down businesses, no matter what the reason, at any time it wishes," the site reports. In 2019, she erroneously claimed that America was the "first country to end [slavery] within 150 years." And last year, she falsely said that the Biden administration was "engaging in human trafficking" at the Mexico border.
Article continues below advertisement
The Arizona native also works as the news editor for Townhall.com and formerly worked as a contributing editor to Townhall Magazine. She's the author of the books Fast and Furious: Barack Obama's Bloodiest Scandal and the Shameless Cover-Up and Assault and Flattery: The Truth About the Left and Their War on Women.
Estimates of Pavlich's net worth are sketchy, but multiple sites report that she has a net worth in the range of $5 million to $6 million.
Katie Pavlich
Fox News commentator
Net worth: $5 million (rumored)
Katie Pavlich is a commentator and a a rotating panelist Outnumbered on Fox News Channel and works as the news editor for Townhall.com.
Birthdate: July 10, 1988
Education: B.A. in broadcast journalism from University of Arizona
Spouse: Gavy Friedson