Texas Governor Greg Abbott Has a Very Relaxed Approach to Gun Laws
Governor Greg Abbott has a history of relaxed gun laws in Texas. What gun laws has he passed since he took office in 2015? Here's what we know.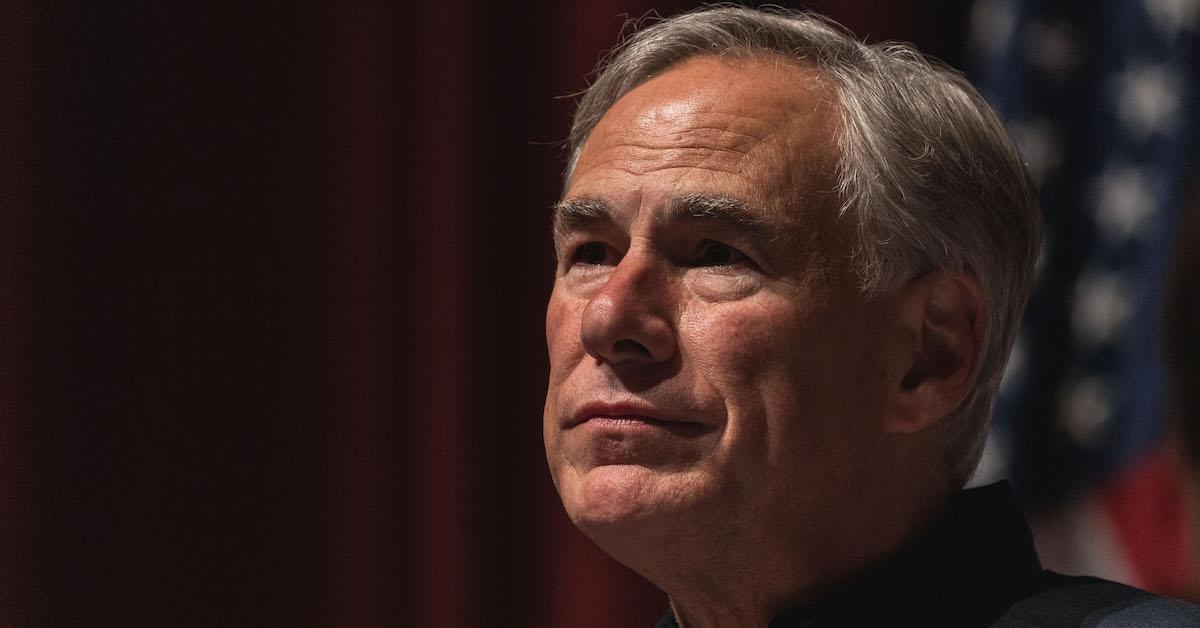 In the wake of the recent mass shootings in Buffalo, N.Y., and Uvalde, Texas, people are putting pressure on Texas Governor Greg Abbott to create gun control laws. Given Abbott's history with passing gun laws, you can assume that if he does pass a law, it won't be to restrict gun access. How many gun laws has Abbott passed?
Article continues below advertisement
Article continues below advertisement
While mass shootings can and do happen everywhere, all eyes are on Texas due to its lax policies on gun access and how easy it is to purchase one. The Uvalde mass shooting is one of the most horrifying shootings to date as the victims were elementary students and teachers, similar to the horrendous Sandy Hook shooting.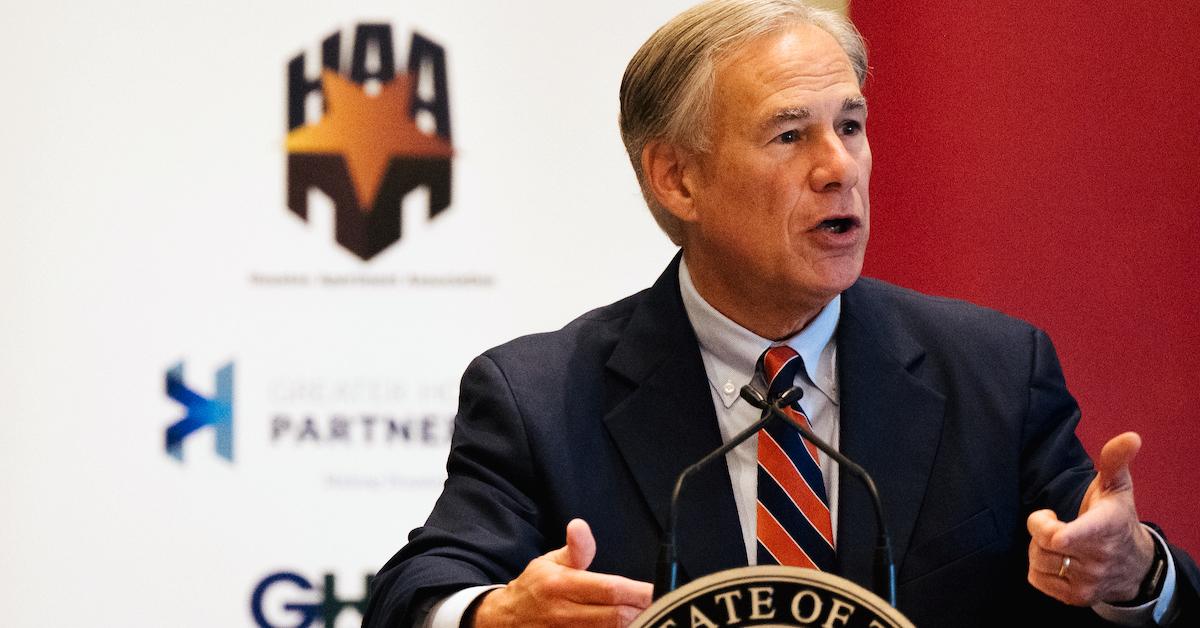 Article continues below advertisement
Greg Abbott's response to gun laws has been very relaxed.
Texas is just one state that has, for the most part, been very lax when it comes to gun laws and how easy it is to buy one. Abbott became governor in 2015 and he has held Texas to that standard (or fault) since he has been in office. According to The Texas Tribune, the state has had eight mass shootings over the past 13 years.
Mass shooting and subsequent gun laws passed under Greg Abbott
In 2016, Abbott passed a law that allowed gun owners to openly carry handguns. Previously, the law stated that guns should only be concealed. Texas also passed a law that required state universities to allow license-holders to carry concealed weapons in classes, dorms, and buildings on campuses.
Article continues below advertisement
Article continues below advertisement
In 2017, a mass shooting occurred where a gunman shot multiple people in the Texas First Baptist Church. It was reported that the Air Force failed to disclose that the gunman had prior domestic violence convictions. This omission allowed the gunman to easily purchase the weapons in the first place.
In 2018, the Santa Fe High School shooting occurred. Instead of passing gun control laws, Abbott opted to amp up mental health screenings in high schools to identify which students might be a threat. Abbott's law included telehealth access to counseling.
Article continues below advertisement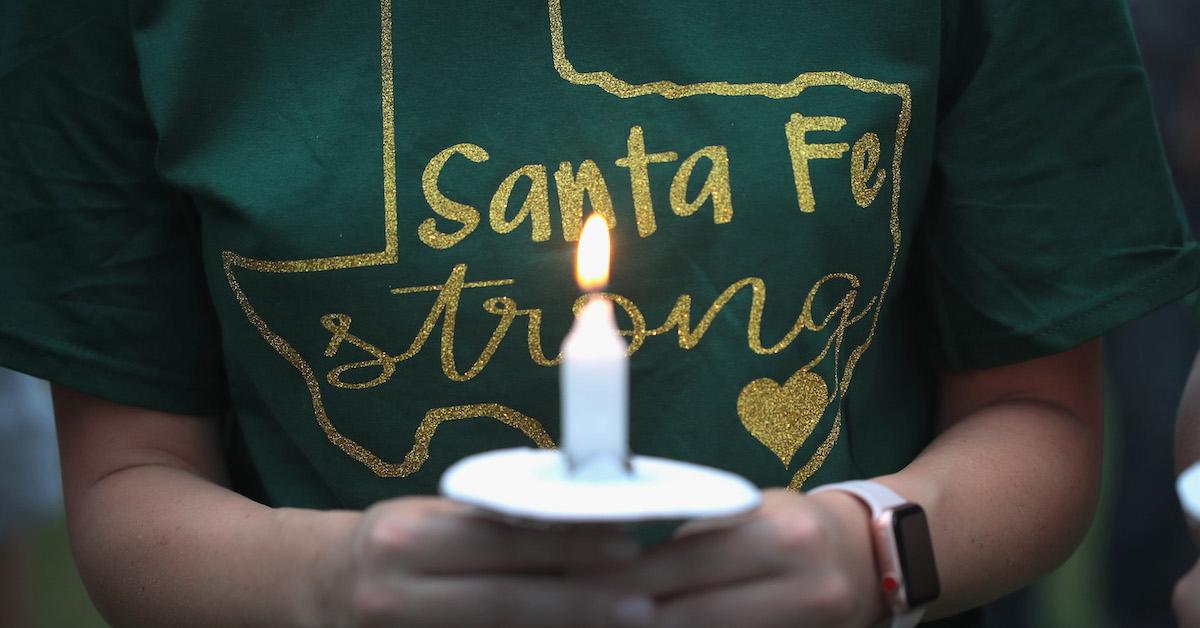 Article continues below advertisement
The "constitutional carry" law was created three years after the Santa Fe shooting.
However, 2019 proved to be one of the most deadly years in Texas. The El Paso Walmart shooting and the Midland Odessa shooting occurred in the same month. Abbott's laws included schools making more emergency response plans, allowing weapons in churches, and creating mass violence/community safety boards. Two years later, Abbott passed the permitless carry or "constitutional carry" law allowing people over 21 to carry guns in public without a permit or any training.
Article continues below advertisement
The only gun safety law that was passed in 2021, made it a crime to lie during a background check. On September 1, 2021, Texas was officially recognized as a "Second Amendment sanctuary state." Gun rights were expanded the same year by allowing school marshals to carry guns, removing the law that prohibited people from bringing weapons to hotels, and prohibited contracts that "discriminate against the firearm or ammunition industries."
Abbott's mental telehealth counseling didn't make difference in the Uvalde mass shooting. According to Texas Tech University (the place that administers the counseling), the telehealth and mental health resources aren't being used in Uvalde.