Call Center Lays Off 100 Employees Over Zoom — This Woman Captured the Response
The call center company InfoCision was recently accused of laying off 100 employees over Zoom in a Facebook Reel uploaded by a former employee.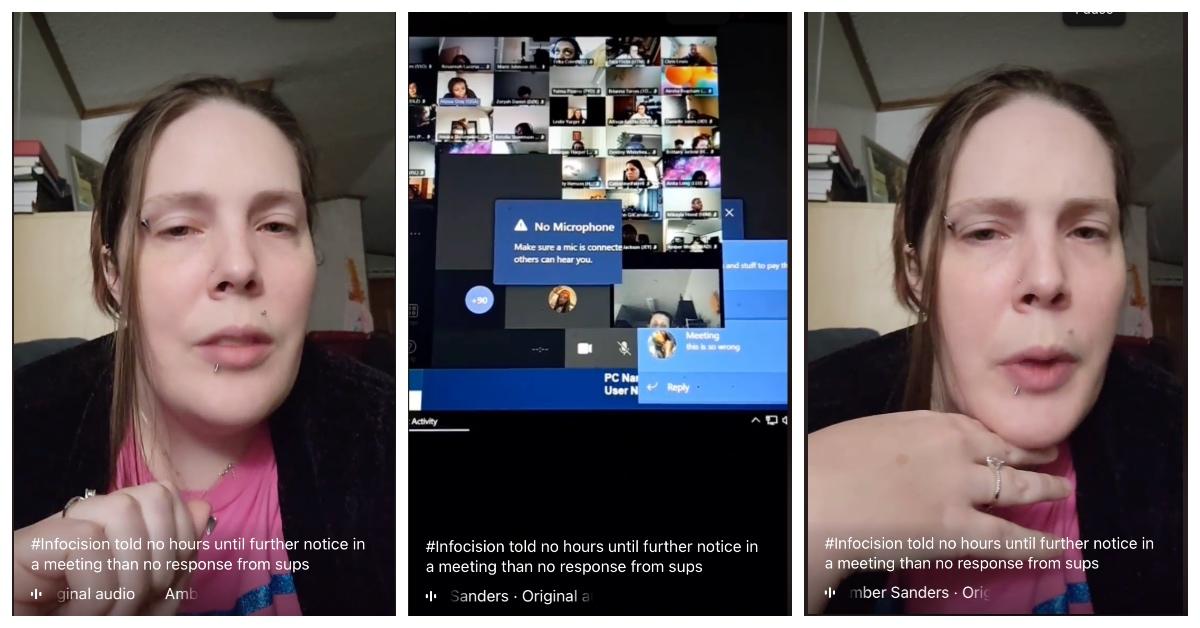 Article continues below advertisement
Article continues below advertisement
In the video, the former employee starts by saying, "So, you want to hear what it sounds like when 100 people get fired in one meeting without being told they are being fired?" She then directs her camera to her computer screen where the Zoom call is being held. Keep reading to find out how the 100 employees reacted to the unexpected news.
A call center reportedly told 100 employees via Zoom that it has "no hours until further notice."
Imagine being told during a casual meeting with your employer that you can no longer work there. While you aren't being fired, there simply aren't any hours available for you. That is how the day reportedly went for 100 of InfoCision's employees.
Article continues below advertisement
In a video that was recently uploaded by Amber Sanders, who is presumed to be a former employee of the company, she asks viewers if they want to see how 100 employees respond after being told by management that their hours are cut. She then shows the Zoom screen where the employees are joined together.
After receiving the news, one worker began by saying "What I don't understand is that there's a lot of hours…there's a lot of hours. There's a lot of calls and there's a lot of us. So, I'm not understanding." Another person is then heard saying, "I'm so used to working nine hours a day, and now we're getting this."
Article continues below advertisement
Article continues below advertisement
More employees chimed in, all of which took a dismayed tone. One person stated that she had passed up on multiple job offers, good ones at that, including working as a dental assistant just to take the call center position. Comments were also seen popping up on the screen as the video was being recorded.
One person wrote, "This is so wrong," while another added, "We have bills." Another employee also suggested applying for unemployment.
Article continues below advertisement
Although Sanders initially suggests in her video that the employees were being fired, her caption read "#infocision told no hours until further notice in a meeting [then] no response from sups." It appears the employees weren't fired but instead, were given no hours, and no way to make any money.
Article continues below advertisement
In September 2022, InfoCision reportedly cut hours after its system was hacked.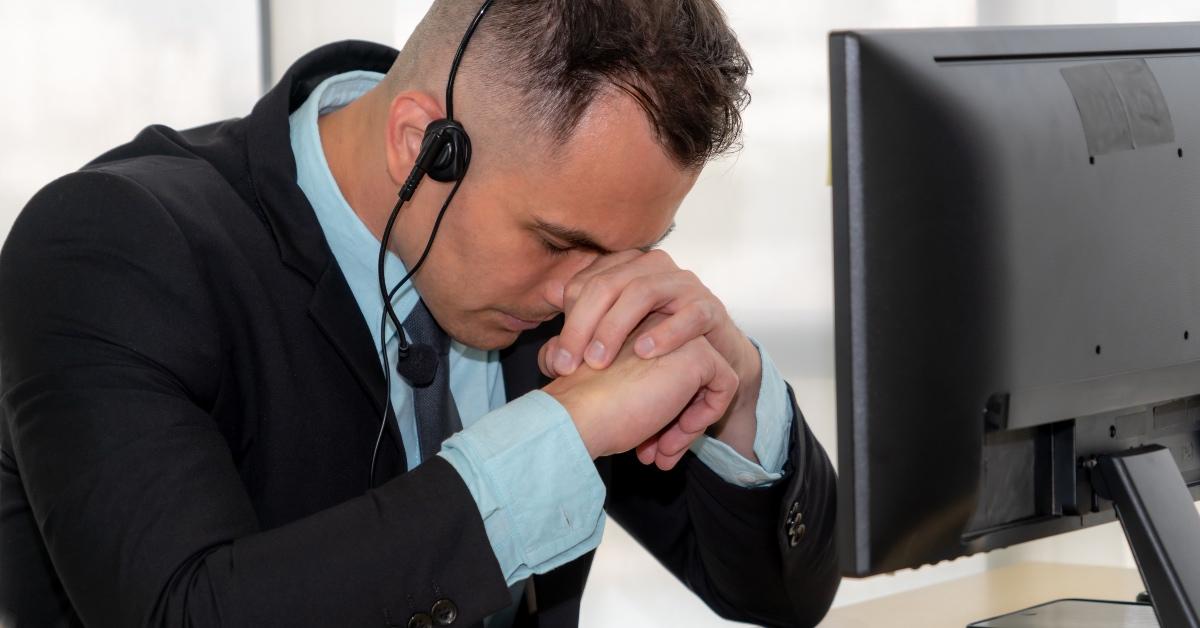 According to a lengthy employee review left on Indeed, InfoCision's system was hacked at the end of September 2022, resulting in many trainees and those out of training not getting paid. The employee said several employees went at least two weeks without pay and also disclosed that the company "purged any chat logs talking about it."
Article continues below advertisement
InfoCision is rated three out of five stars on Indeed and appears to lack the most when it comes to job security and advancement.