Will Changes to Biden's Student Loan Forgiveness Plan Impact You?
Since President Biden announced a sweeping student loan forgiveness plan to knock out $10,000 or $20,000 of debt per borrower, plenty of questions have remained. Which borrowers would qualify for federal forgiveness? What's the cost of forgiveness?
On Sept. 29, a key change was made to student loan forgiveness eligibility — here's what borrowers should know.
Article continues below advertisement
When government officials talk about student loan forgiveness, it's important to recognize that usually, not every type of student debt is included. What about parents with Parent PLUS loans? Private student loans are also usually left out of the equation.
There are limits to what the federal government can do about student loan debt.
What does it mean to have privately held student loans?
College students typically have either federal student loans or private student loans. Federal student loans are funded by the federal government and offer significant benefits not provided by private loans.
Article continues below advertisement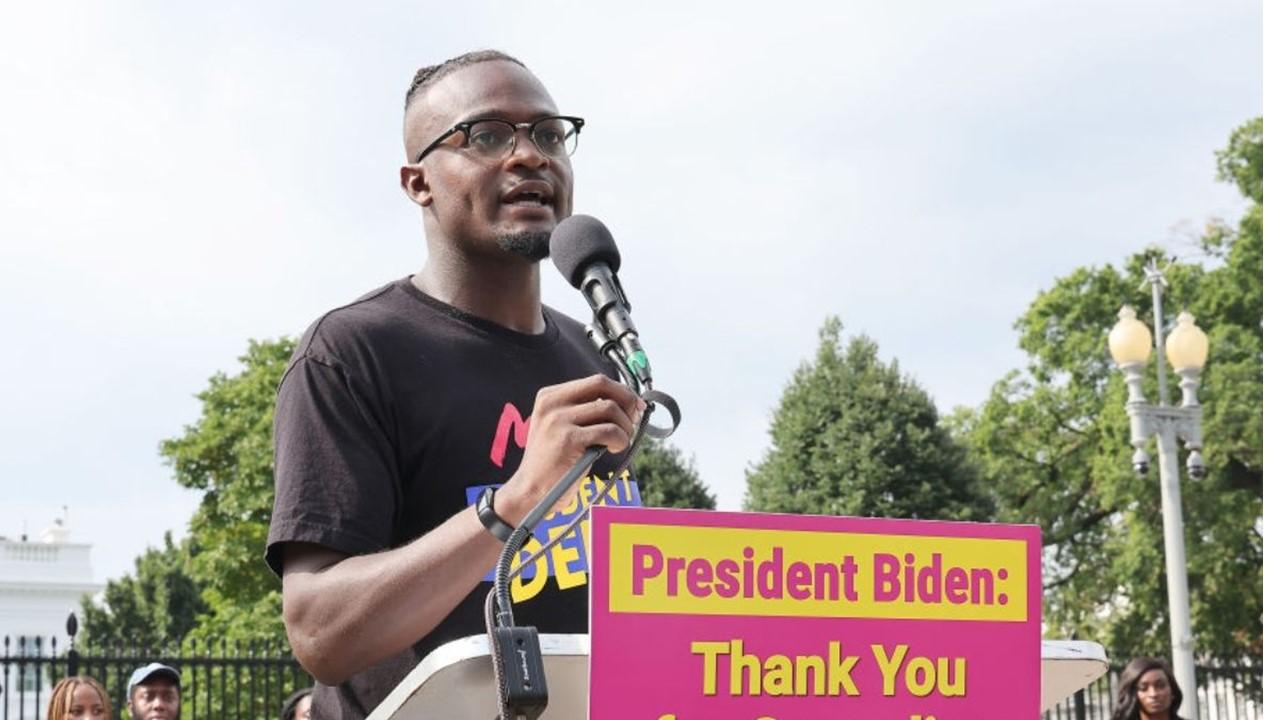 Private student loans, on the other hand, are funded by other lenders. These include banks, credit unions, state agencies, and schools themselves.
Typically, students are advised to fund as much of their education as possible with scholarships and federal aid. Then, they can use private loans as a last resort because they have fewer benefits and higher costs.
Article continues below advertisement
Here's how to tell if you have FFEL loans.
The Federal Family Education Loan (FFEL) program consists of loans that were issued by private banks and lenders and guaranteed by the federal government. The government discontinued the FFEL loan program in 2010.
If you don't whether your loans are FFEL loans, consider the timing of your education. If you attended after 2010, your loans aren't in the FFEL program.
Go to StudentAid.gov, select "My Aid," and navigate to "Loan Breakdown" to see what type of loans you have.
Article continues below advertisement
Will FFEL loan holders be able to get loans forgiven?
NPR noted that until Sept. 29, the student aid website stated that FFEL borrowers could consolidate those loans into federal Direct Loans, which would make them eligible for debt relief. However, the site was updated with new guidance impacting FFEL borrowers.
StudentAid.gov explains that if you have FFEL loans or Perkins Loans that aren't held by the Department of Education, you can be eligible for loan relief if you already applied to consolidate those loans into Direct Loans.
Article continues below advertisement
However, if you have FFEL loans not held by the Department of Education, it's too late now to consolidate into the Direct Loan program.
According to NPR, many FFEL borrowers also have Direct Loans, so only about 800,000 of the 4 million FFEL borrowers are totally left out of loan forgiveness.
Article continues below advertisement
Experts say the change is due to legal concerns that the banks that manage old FFEL loans would suffer financially from Biden's loan forgiveness. Since those lenders profit off interest payments from student loans they manage, canceling any portion of student loan debt would affect the lenders' financial health.
The Biden administration may have changed plans out of fear of lawsuits by those private lenders. The department says it's still communicating with lenders to help find ways to provide loan relief to those FFEL borrowers ineligible for forgiveness.