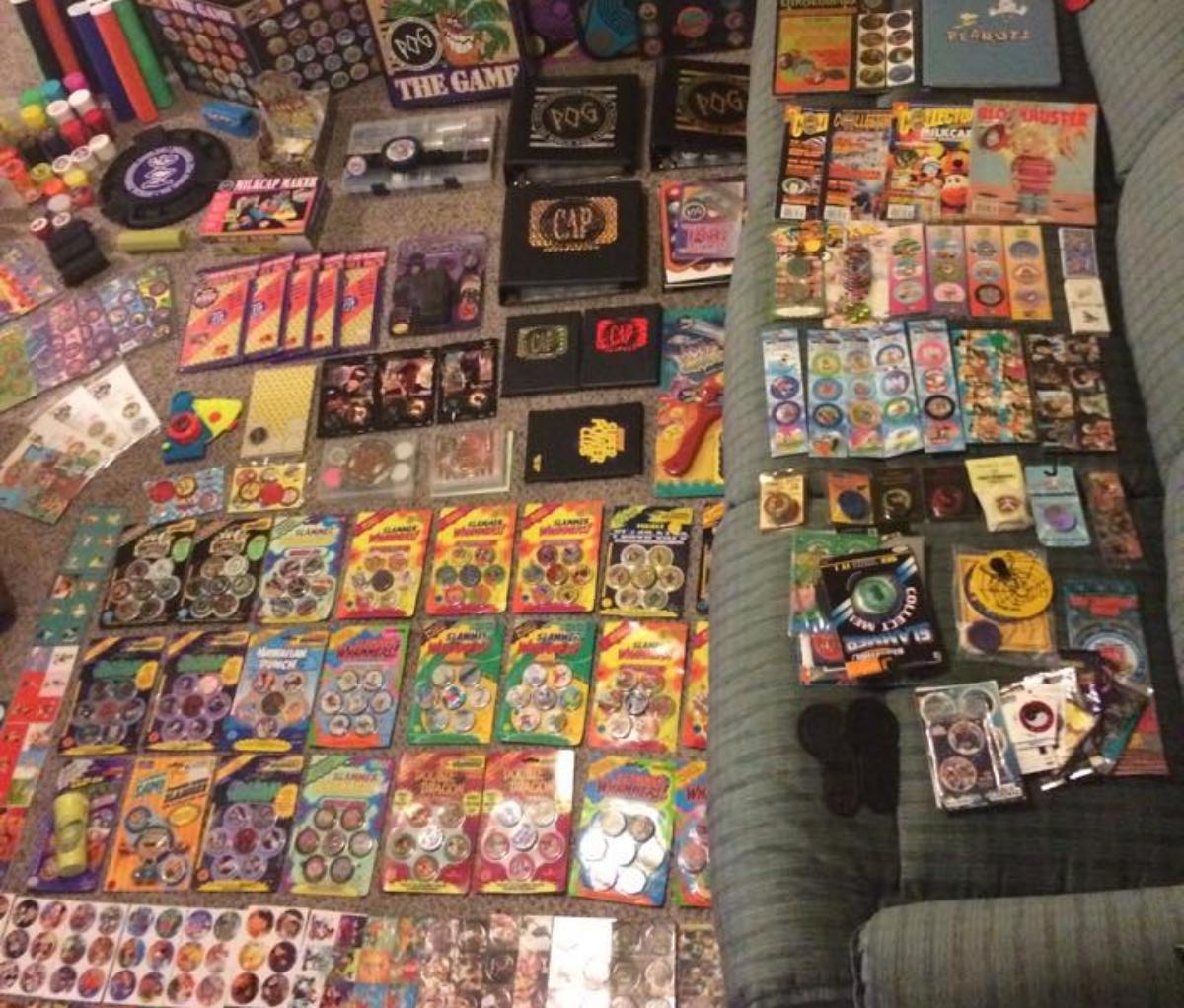 Check Your Pog Collections — They Might Be Worth Money
Perhaps you've never heard of pogs, whether you grew up in the 1990s or not. The odd items have gained value as collectibles, like Hot Wheels, and people are forking over their money for a piece of the '90s. If you have pogs collecting dust in an attic or basement, it might be time to try selling them. Are pogs worth anything?
Article continues below advertisement
Although there's some debate about the true origin of pogs, there are scores of them available for purchase on online marketplaces like eBay. Let's look at how these small discs became a phenomenon, and how to tell whether your pogs are worth anything.
Are pogs worth anything today and where did they come from?
Pogs have a few origin stories. Pogs were part of a milk bottle cap as well as a game piece for a kids' activity. Menko, a game played in Japan centuries ago, used pieces much like milk bottle caps, according to TVOvermind.com.
Article continues below advertisement
Later, the game was brought to Hawaii, where children used actual milk bottle caps that fit the purpose of the game. Supposedly, caps from the Haleakala Dairy were quite popular.
The name "pogs" is thought to have come from a juice drink, Hawaiian Passion Orange Guava (POG), that had the same type of caps suitable for gameplay. Somewhere along the way, people began making and collecting pogs and slammers with various designs. If you have a POG collection, you might look through it for potential money-making opportunities.
Article continues below advertisement
What are some of the most valuable pogs today?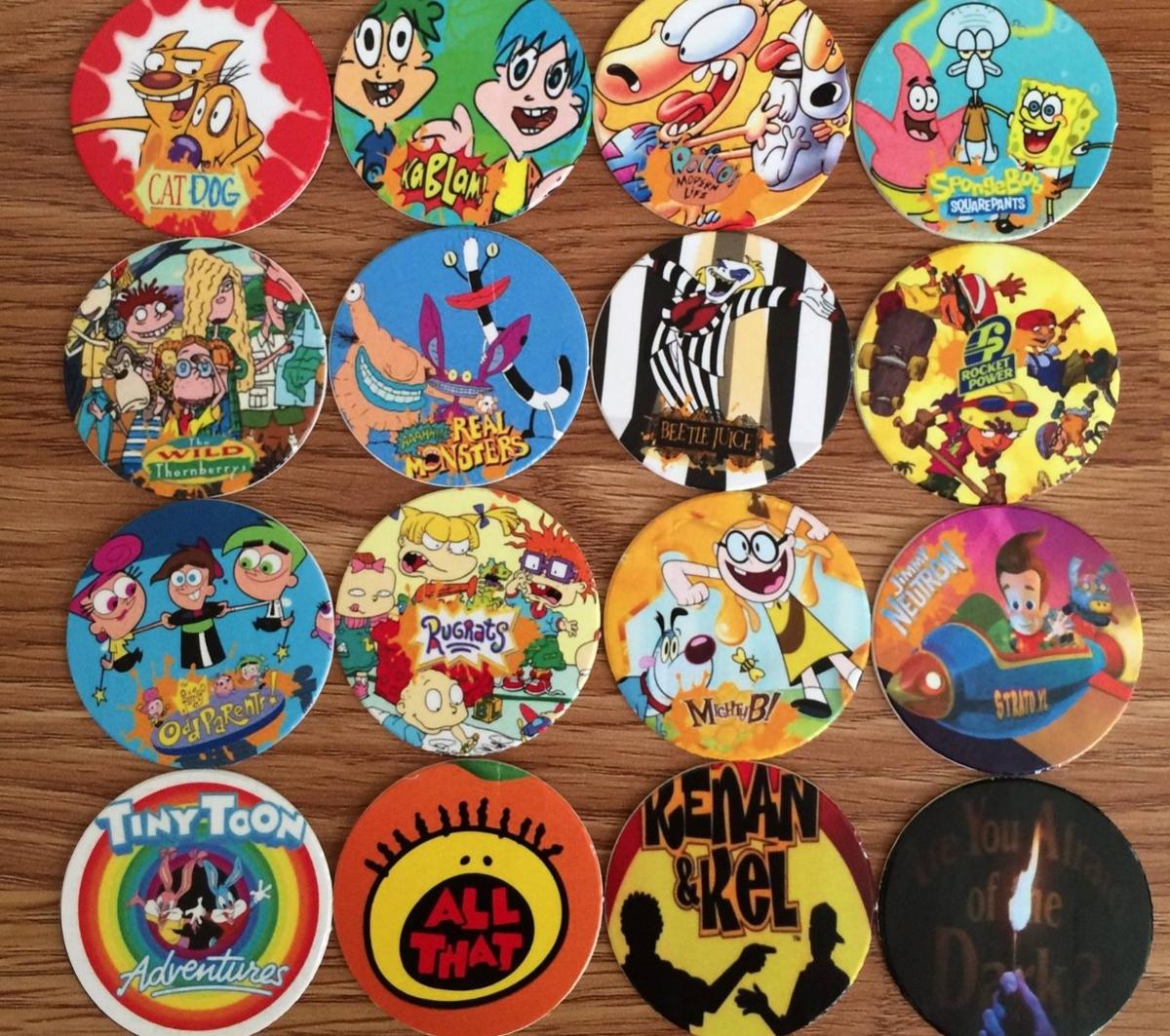 As with most collectibles, the value is determined by how popular the item was in the past as well as today. Any item that is extremely rare could fetch a potentially much higher price. Complete sets from certain film franchises may be more valuable.
Jurassic Park Pog sets are some of the most valuable pogs. According to Ranker.com, a few years ago a six-piece Pog Hologram set with slammer was listed at $1 million on eBay! Look today on eBay and you'll find a wide selection of Jurassic Park-themed pogs. For example, a "complete set" of holograms and a slammer is listed for $400 today.
Article continues below advertisement
Marilyn Monroe still appeals to collectors decades after her death, and sets of Marilyn Monroe pogs are some of the most valuable pogs today. One set of 11 glossy Monroe pogs is listed for $750.00.
Are Michael Jordan pogs worth anything? To some, they might be. Jordan is also behind some of the most popular pogs. A few years ago, a set was priced at $85, while a quick check of online seller marketplaces will show you much lower prices on Jordan pogs.
Article continues below advertisement
Official POG games can also be among the most valuable pogs. The Donkey Kong Country Pog Pitchin' Game and Pog the Official Game are a couple that might be worth the most money today.
Do people still make pogs?
Pog Unlimited, a California company also known as the World POG Federation, has had the trademark and the copyrights to the POG brand since 1993. The POG Game was fairly popular for several years, with the company selling over 10 billion of this game between 1994 and 1998.
Article continues below advertisement
You can still purchase vintage pogs and slammers online at various prices depending on rarity and popularity. Some companies are still making pogs. In May 2022, Developer WayForward announced a new official POG related to the Shantae franchise, offered for pre-order for $18.99.
However, for the most part, pogs are a relic of the past, bringing back other memories of the '90s that those of that generation have forgotten.
Why did companies stop making pogs?
Like any fad, pogs caught on quickly and faded out nearly as quickly. You may have collected pogs and slammers and held onto your pog collection for years. It's likely not an investment you should make today, so if you have pogs, you might as well list them for sale and see what happens.