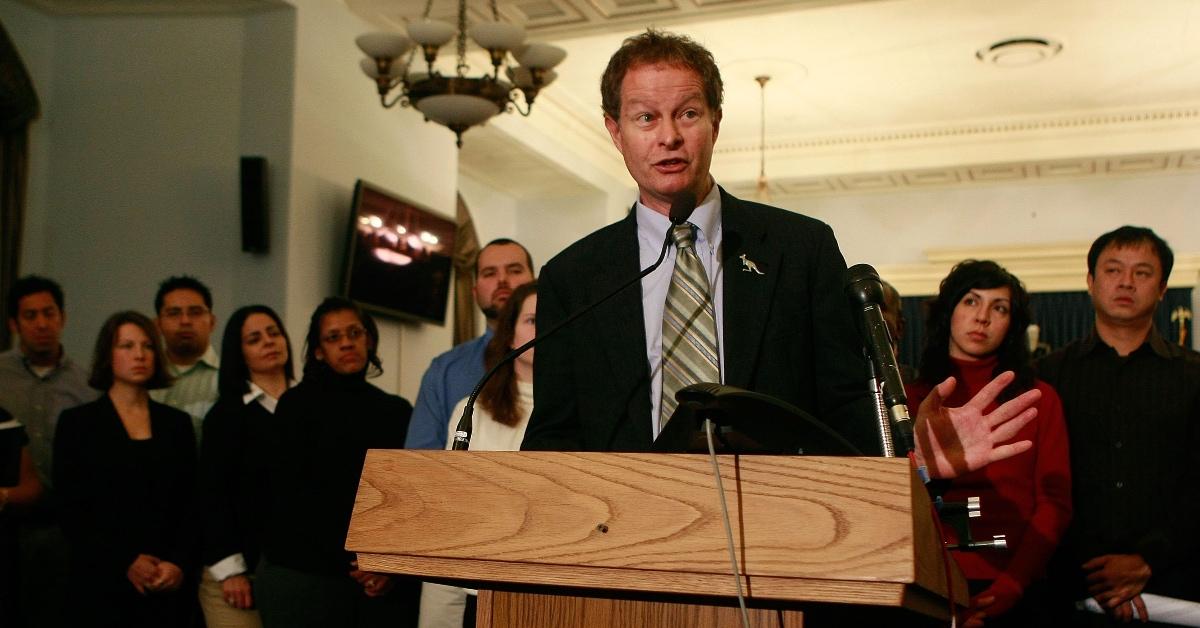 Whole Foods CEO John Mackey Isn't a Fan of Socialists — What Is He Then?
Whole Foods co-founder and CEO John Mackey doesn't seem too pleased with how society is functioning these days. While participating in a podcast for Reason Magazine this week, Mackey expressed his views on socialism and said, "My concern is that I feel like socialists are taking over," CBS News reported. If Mackey isn't siding with socialists, what are his political views then?
Article continues below advertisement
John Mackey adopts the premises that conscious capitalism stands on.
As the co-founder and CEO of a company that was purchased by Amazon for $13.7 billion (2017), it isn't a surprise that Mackey identifies as a conscious capitalist, according to CBS News. Conscious capitalism differs from traditional capitalism in that it promotes businesses to "operate ethically while they pursue profits."
Capitalism, on the other hand, is sometimes connected to inequality as the leaders of a business tend to focus more on their own interests rather than all the pieces (even the little guys) that keep the entity running.
Article continues below advertisement
Here's how John Mackey describes the conscious capitalism philosophy.
Some years ago, Mackey discussed during an interview the two main aspects of the conscious capitalism philosophy.
The first aspect is that "businesses must discover or create what its deeper purpose [or mission] is," rather than only focusing on drawing in revenue, said Mackey. While the Whole Foods CEO made it clear that profits are needed to keep a business running, that can't be the only thing the entity focuses on and values.
Article continues below advertisement
The second aspect is that a "business is not a machine," but that all of the "different constituents" involved depend on each other to "create more value." This includes employees, shareholders, and customers.
Mackey went on to explain that by applying the conscious capitalism philosophy to business, its leaders choose to focus on organizing the entity as a system that doesn't only benefit one stakeholder or investor. Instead, Mackey said, "It is the leadership's job to create value to optimize the entire system and create value for all of the stakeholders."
Article continues below advertisement
Socialism is a philosophy that promotes equal opportunity.
Aside from expressing his concern that "socialists are taking over," Mackey also shared with Reason Magazine that "It looks like they've taken over a lot of the corporations. And it's just continuing — so I'm deeply concerned." Mackey said that he now feels like his father in that he "doesn't understand the younger generation" as "they don't seem to want to work."
Article continues below advertisement
Is Whole Foods CEO John Mackey a Democrat or Republican?
If Mackey isn't a socialist, a group that often identifies as left-wing or Democrat, perhaps his conscious capitalistic views could make him a Republican. After all, research has proven that those who view capitalism in a positive light tend to stand on the right-wing side.
In 2019, Pew Research shared that roughly eight in 10 Republicans (78 percent) and those leaning toward the Republican side "expressed somewhat or very positive reactions to the term" while 84 percent expressed a "negative impression of socialism."