Your State Quarters Might Be Worth Big Bucks — Especially With These Rare Markings
Need some extra cash? These state quarters are selling for anywhere between $75 and $788. Find out which state quarters are the most valuable here.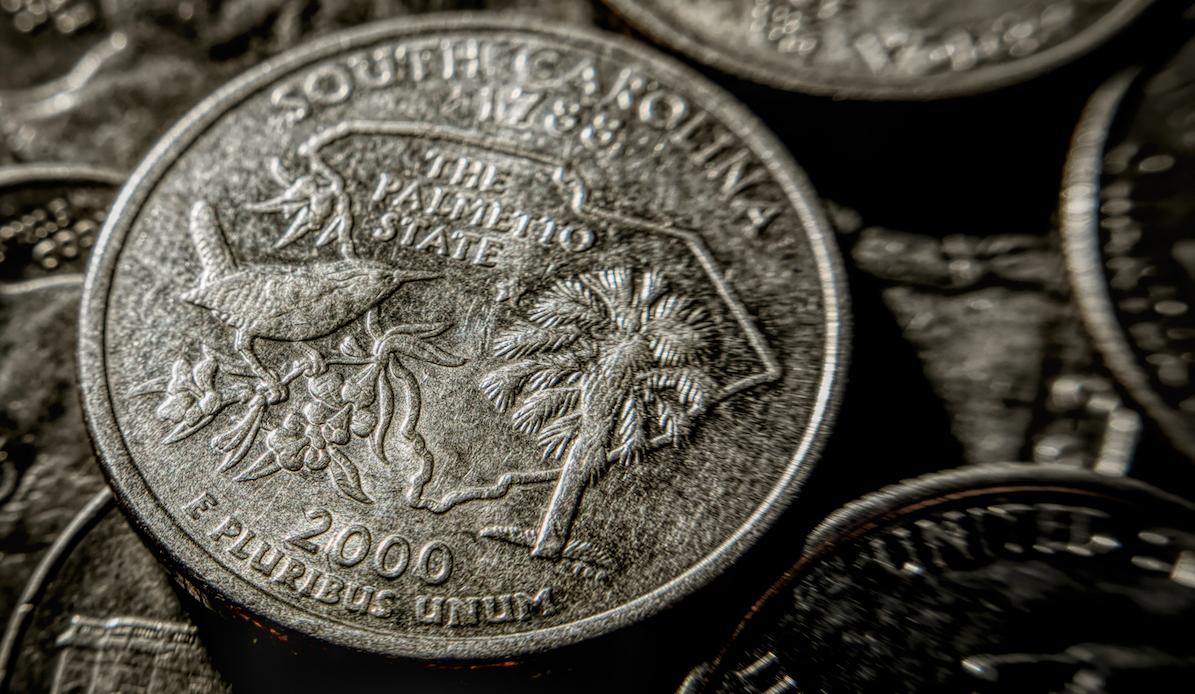 Between 1999 and 2008, the U.S. Mint issued State Quarters honoring each of the nation's 50 states. Production ran for about 10 weeks per quarter, all of which contained the image of George Washington on one side and their respective state on the other.
While many of the State Quarters are only worth face value, others that contain an error or rare marking (or were produced in low quantities) have skyrocketed in terms of value.
Article continues below advertisement
Article continues below advertisement
If you collect state quarters or happen to have a few in your possession, read on to find out if it's considered one of the most valuable state quarters (and could score you some extra cash).
Do you have any of these rare state quarters? They might be worth hundreds of dollars.
Delaware Spitting Horse State Quarter (1999)
The Delaware state quarter was the first to be released in 1999. The coin was designed to honor Caesar Rodney and the horseback ride he took in 1776 to cast his vote, which led to the enactment of the Declaration of Independence. What sets the $0.25 quarters apart from those that may be worth as much as $788 is the unique mark that sits between the horse's mouth and above the letter "A" in Caesar's name.
Article continues below advertisement
The quarter, which has taken on the name, Spitting Horse, can range in price from $10 to $500, according to Gainesville Coins, though The Sun says a quarter containing this unique error sold for $788.
The Minnesota Double Die Quarter (2005)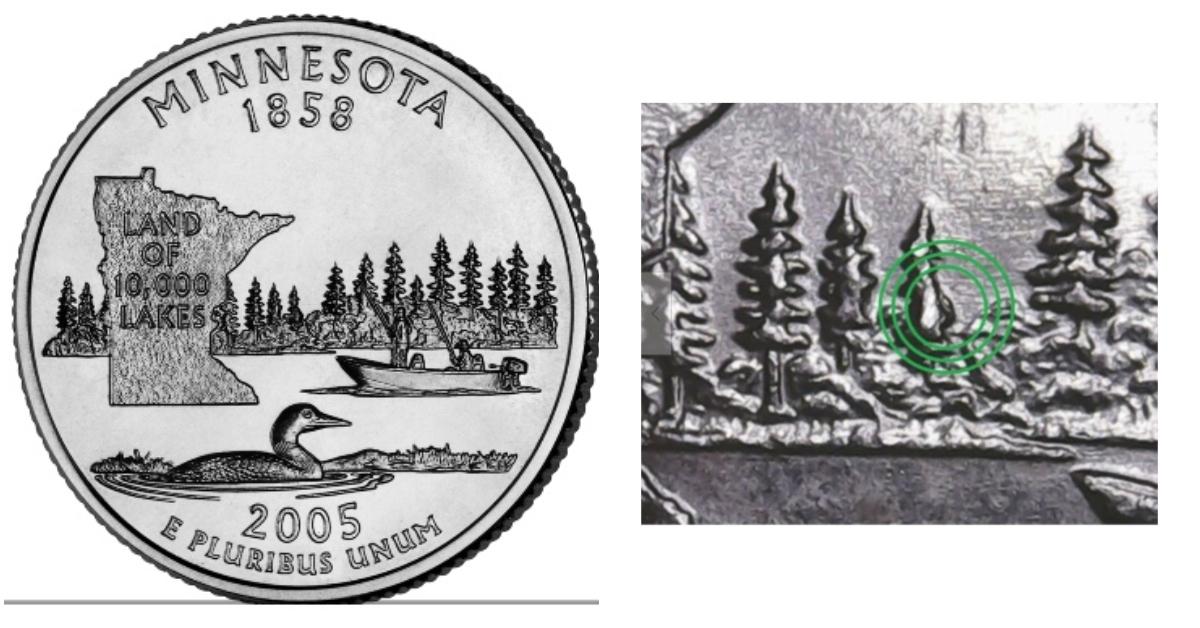 The Minnesota state coin, nicknamed "Land of 10,000 Lakes," was released in 2005 and features a lake lined with trees and two people fishing. The coin that's known to be more valuable than its face value contains a doubled die issue, which happens during manufacturing. A doubled die coin is one that is struck twice, resulting in two images appearing on a coin.
While some of the Minnesota Doubled Die state quarters are only selling for $20, Gainesville Coins suggests others sell for as much as $100 if the double die marks are more visible.
Article continues below advertisement
Article continues below advertisement
Wisconsin Extra Leaf Quarter (2004)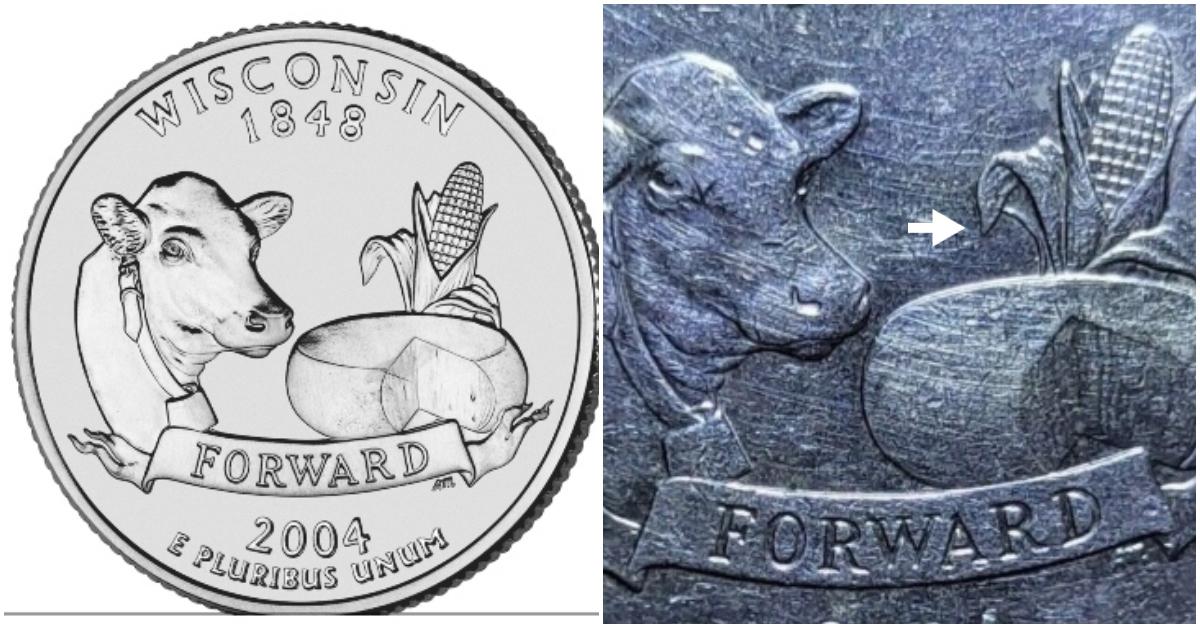 The Wisconsin state coin was the 30th coin to be released, carrying an agricultural theme. The error, which has made this coin quite valuable, sits between the main left leaf and the wheel of cheese. If you have a Wisconsin state quarter that bears an extra leaf that sits high or low between the cornstalk's left leaf and the wheel of cheese, it could be worth more than a mere $0.25.
While some of the Wisconsin Extra Leaf state quarters have sold for $40 on eBay recently, others went for $321. One eBay user was able to collect $549 for their set of Wisconsin state quarters containing both high and low leaves.
Article continues below advertisement
District of Columbia Doubled Die Quarter (2009)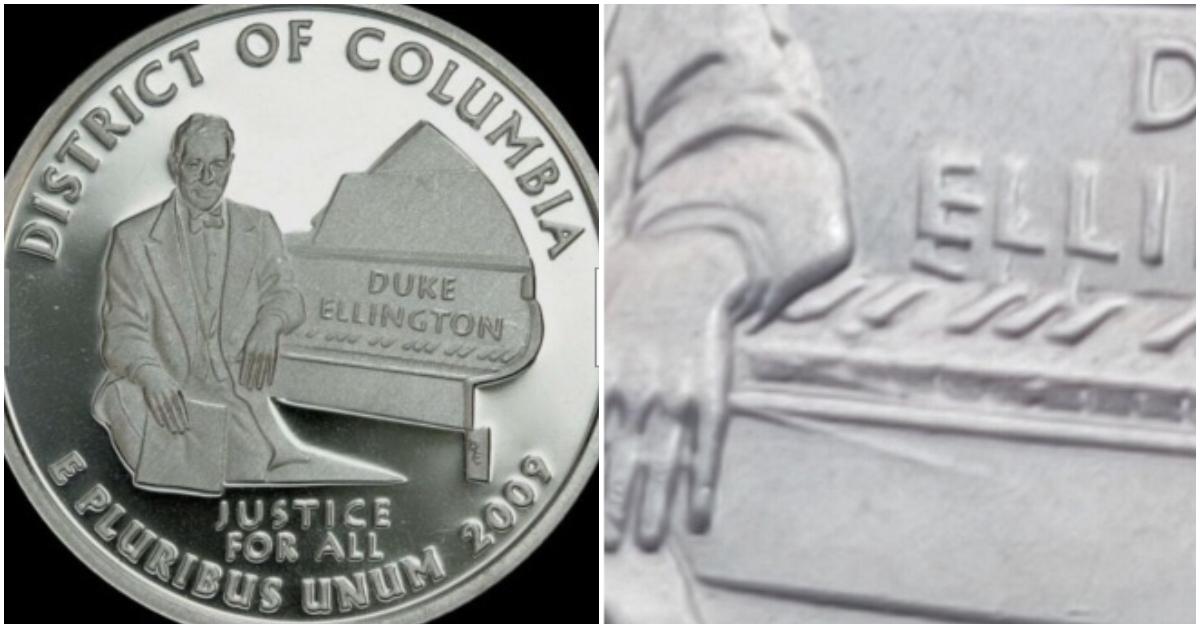 Article continues below advertisement
The District of Columbia doubled die state quarter was released in 2009, a year after the U.S. Mint stopped producing its 50-state quarter set. But it has proven to be quite valuable if you get your hands on the right coin. According to an eBay listing, the rare coin contains a strong doubling on the "ELL" of Ellington, doubling of some of the piano keys, the upper lip of the panel, and Duke Ellington's thumb.
While these coins typically sell for around $75, as suggested by Gainesville Coins, some eBay users have them listed for as much as $4,295.
If you have any of the state quarters, be sure to check them carefully. Rare quarters could mean hundreds of extra dollars in your wallet.