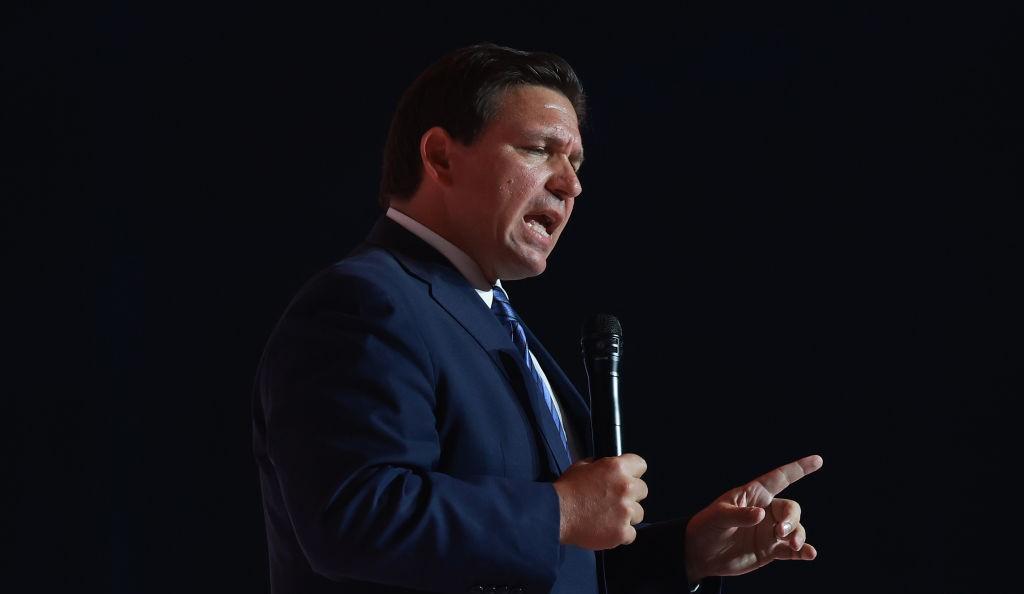 States Are Pushing Anti-ESG Bills — There's Plenty at Stake
Florida Governor Ron DeSantis is the latest in a line of lawmakers across the country seeking to push anti-ESG (environmental, social, and governance) legislation. As more institutions offer ESG-friendly options for investors seeking to incorporate a planet and people-forward strategy, some on the right are seeking to blockade these efforts.
Article continues below advertisement
Lawmakers opposing ESG point to "ideological corporate power," as DeSantis puts it. That's a pivot from his recent maneuver of banning abortion after 15 weeks in Florida based on his own ideology, then suspending elected Tampa prosecutor Andrew Warren for taking a stance against criminalizing abortion.
What are anti-ESG laws and why are they happening?
States like Florida, West Virginia, Idaho, Utah, and more are implementing or negotiating on anti-ESG legislation that would ban ESG ratings and other transparency measures for climate and social matters.
Article continues below advertisement
Investors have criticized ESG for its lack of consistency or a central rating system. With U.S. financial systems like the SEC seeking to implement reporting requirements for companies that would further induce climate and social-related transparency, GOP lawmakers are pushing back.
West Virginia anti-ESG law is one of the nation's many forays into fighting impact investing.
On June 10, West Virginia implemented Senate Bill 262, which allows the treasurer to build a blacklist for businesses that fail to do business with energy companies for ESG reasons. This blacklist will keep companies out of the state banking contracts system, among other punishments.
Article continues below advertisement
West Virginia Treasurer Riley Moore said in a press release about the "pro-fossil fuel" bill at the time, "The current situation in Europe clearly demonstrates the dangers of letting woke capitalists weaken and destroy our domestic energy producers."
On July 1, Idaho implemented ESG investment restrictions that would ban public companies from considering ESG factors. Idaho Attorney General Mark Brnovich said, "We will take action to ensure companies are not operating in the shadows to move a political or woke agenda."
Article continues below advertisement
In 2021, Texas pushed into law an anti-ESG measure that made it illegal for investment firms to "boycott" fossil fuels. Rep. Dan Crenshaw (R-Tex.) spoke about how BlackRock was walking back its ESG measures in what he viewed as a move to protect itself against recent anti-ESG legislation.
Utah Treasurer Marlo Oaks called the SEC's ESG rating proposal a "dubious and unproven exercise in developing a political ratings system that is based on indeterminate factors."
Article continues below advertisement
The common thread is that GOP lawmakers see novel ESG rating factors as an attempt to push a politically left agenda they disapprove of. The irony here is that ESG funds are notoriously fueled by a right-leaning agenda.
A Goods Unite Us study showed that the Parnassus Core Equity Fund (PRBLX), which is "driven by a rigorous, firmwide approach to ESG investing" according to Morningstar, is actually made up of a majority of GOP-loyal companies. Of the money that the fund's 40 companies donated to political parties, 52 percent of that money went to Republicans.
Article continues below advertisement
'Woke bank' terminology is making a comeback.
Republicans working to implement anti-ESG measures frequently use the term "woke" to describe the left-leaning capitalists behind these ESG funds. The usage is reminiscent of earlier arguments on far-right publications like Breitbart, where writers referred to "woke banks" that they viewed to be virtue signaling by using pronoun nametags as a way to push their own capitalist agenda.
Now, the "woke bank" terminology is coming back, with Fox News hosts touting BlackRock, JPMorgan, and more as "woke" but "pandering."
Anti-ESG legislation attempts to push climate and people-forward investing further into the margins and limit the pathways for them to become mainstream. For the GOP, the villain here is information. Like wars against libraries, wars against increased reporting scrutiny and ESG ratings are wars against people making up their own minds on the information they choose to absorb.