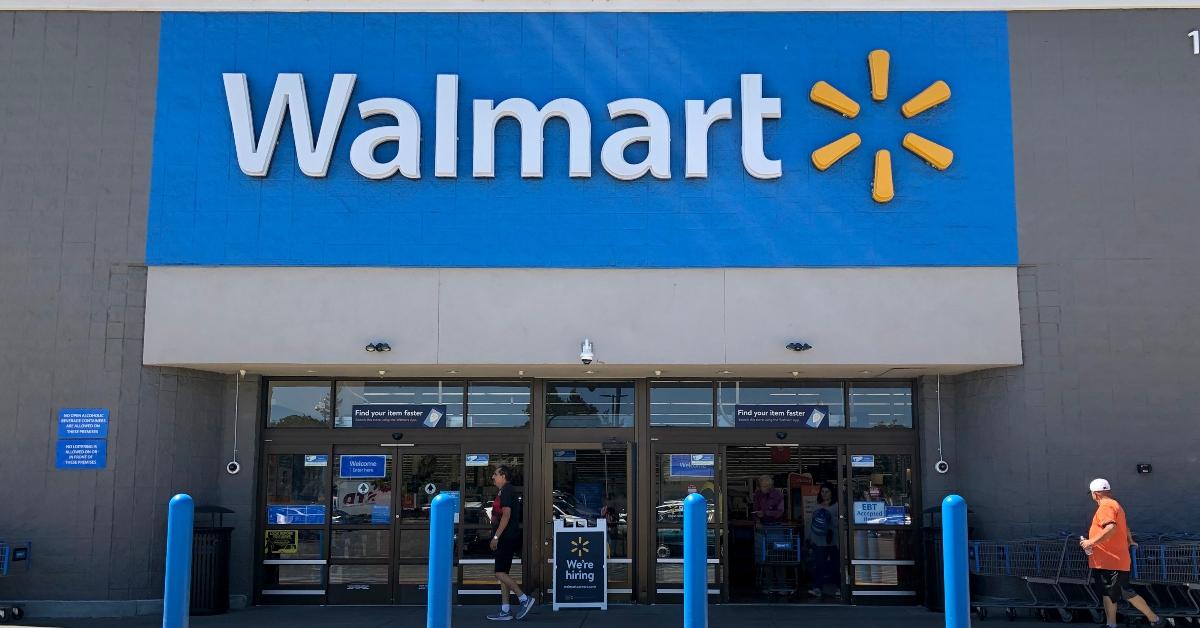 People Are Finding $0.03 Deals at Walmart, but Don't Rush There Just Yet
Walmart may have a customer service issue on its hands after a system glitch discounted hundreds of summer items for just $0.03. Shoppers flocked to their local Walmart after several TikTokers bragged about the $0.03 deals at Walmart on things like swimwear, children's clothes, underwear, summer clothing, and more.
Article continues below advertisement
Blogger The Krazy Coupon Lady posted Dec. 8 some of the $0.03 deals she found in-store at her Walmart. "You'll have to go into your store to get these clearance deals and potentially scan the price tags with your Walmart app," the Krazy Coupon Lady writes.
Article continues below advertisement
TikToker Tish's Freebies (@tishsfreebies) posted a video of her cart full of bathing suits that scanned on the Walmart app for just $0.03 each.
Walmart Employees Are Snatching Carts Away From Discount Shoppers
But some shoppers ran into harsh resistance from Walmart staff as they tried to purchase the items they found for just $0.03. Walmart employees are refusing to let shoppers buy the sales merchandise and, in some instances, are even taking the items away.
Article continues below advertisement
Coupon TikToker @chelsssfarmer said she found over 200 $0.03 items at one Walmart, but when she started ringing them up, the Walmart employee told her the purchases were flagged. The Walmart employee said that she believed the home office accidentally clearanced out the items, then caught the error and recalled the things, @chelsssfarmer says on her TikTok post.
Article continues below advertisement
"So they had to take my whole cart. I was so upset," @chelsssfarmer said.
Some Discount Shoppers Are Being Treated Like Criminals
Some TikTokers were treated like criminals by Walmart staff just for trying to buy discounted items. Elisabeth Munguia, @latinchic66, posted a video of her getting kicked out of a Walmart for purchasing discounted items. A Walmart employee takes the shopping cart away from Munguia before a security guard escorts her out of the store.
Article continues below advertisement
"All these people over here on West Road are going to throw me out just because I got a cart full of things that are 3 cents," Munguia says in the TikTok video. "Wow. You all are very, very ridiculous."
Article continues below advertisement
In follow-up videos, Munguia said a regional supervisor contacted her afterward and asked her to return to the store. When she did, she said a store manager apologized and gave her a $100 Walmart gift card.
"My $100 gift card for embarrassing me, humiliating me in front of all the people that were at Walmart, treated me like I was stealing and had me thrown out of the store," Munguia says in a follow-up TikTok video. She said she is donating the gift card to a toy drive.
Article continues below advertisement
Another TikToker, Haidy Elshater655 (@hideeblue7), said she was arrested for trying to buy the $0.03 discount clothes. Her videos of an interchange with Walmart employees has received about 2 million views on TikTok.
Article continues below advertisement
"I'm not trying to steal it, I'm trying to pay for it," @hideeblue7 says during the video. Walmart staff bring in a police officer who threatens to arrest her for trespassing. The officer even goes as far as to handcuff her.
"I'm being detained for no reason. He's hurting me because I tried to purchase something," you can hear @hideeblue7 cry.
It appears as though you can definitely look out for $0.03 deals at Walmart. Whether the items ring up correctly and you manage to buy them could likely vary by store. It definitely wouldn't hurt to try, but keep in mind that shoppers' results have been mixed. Set your expectations accordingly.