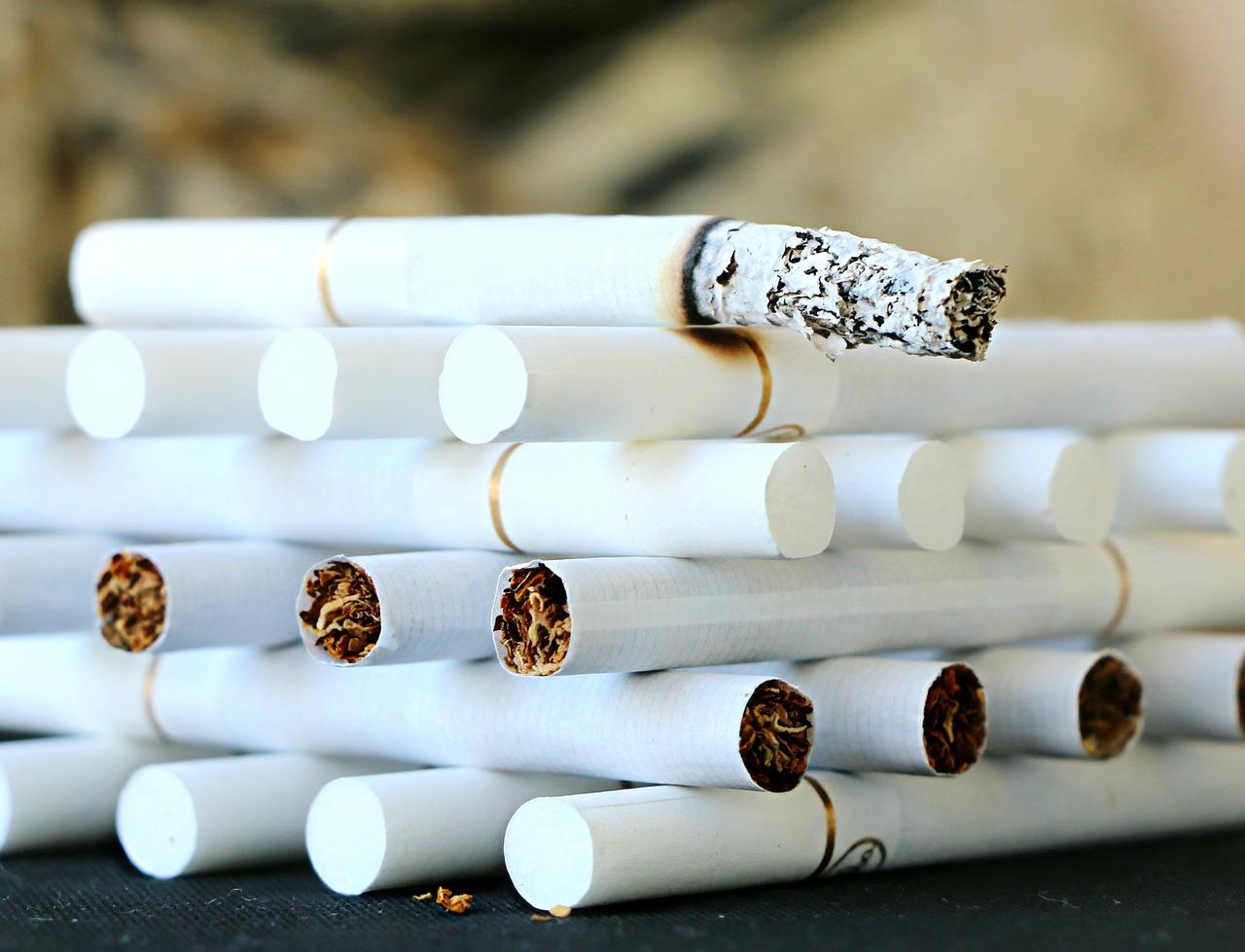 Philip Morris Stock Rose 3 Percent Due to Earnings Surprise
Philip Morris International stock has risen as much as 3.2 percent in the pre-market session today as of 8:55 a.m. ET. The stock rose after the cigarette and tobacco manufacturing company posted its second-quarter results before the market bell. Philip Morris reported higher-than-expected second-quarter results. The company's second-quarter net sales and adjusted EPS beat Wall Street's consensus estimates.
Article continues below advertisement
Philip Morris's Q2 earnings
In the second quarter, Philip Morris reported an adjusted EPS of $1.29 compared to $1.46 in the second quarter of 2019. The adjusted EPS beat analysts' consensus estimate of $1.10. Philip Morris generated sales of $6.65 billion—a reduction of 13.6 percent from the second quarter of 2019. The company beat analysts' consensus sales estimate of $6.5 billion.
During the quarter, the total shipment of cigarettes and heated tobacco units declined by 14.5 percent. The decline was due to a fall in cigarette shipments by 17.6 percent. However, the increase in heated tobacco units by 24.3 percent offset some of the declines.
Article continues below advertisement
In the second-quarter earnings release, Philip Morris CEO André Calantzopoulos said, "Despite a very challenging quarter due to the pandemic, we delivered results above our previously communicated expectations for both net revenues and reported diluted EPS." He also said, "This primarily reflected favorable sequential performance in June, with a strong industry volume recovery — notably in the higher margin EU Region — and substantial IQOS user acquisition growth, as well as the benefit of certain non-underlying factors, some of which we expect to reverse in the third quarter."
Philip Morris's growth projections
Philip Morris announced its guidance for fiscal 2020. The company will likely report an adjusted EPS of $4.92–$5.07.
Analysts expect Philip Morris's revenues to fall by 3.5 percent YoY (year-over-year) in 2020 to $28.8 billion. The sales will likely rise by 6.5 percent YoY in 2021 to $30.6 billion. The adjusted earnings could fall from $5.19 per share in 2019 to $4.92 per share in 2020. However, the adjusted earnings will likely rise to $5.44 per share in 2021.
Article continues below advertisement
Analysts' recommendations and target price
Among the 17 analysts tracking Philip Morris stock, four recommend a strong buy, nine recommend a buy, and four recommend a hold. None of the analysts recommend a sell. Analysts' recommendations have not changed for the last two months. Wall Street analysts' mean target price on the stock is $85.20, which implies a 16.9 percent gain from the current level of $72.89. The consensus target price for the stock has risen from $83.73 in June—a growth of 1.8 percent.
Stock performance
Philip Morris stock fell 2.9 percent on Monday and ended the day at $72.89. At this closing price, the company's market cap is $113.5 billion. The stock is trading 19.2 percent below its 52-week high of $90.17 and 30.1 percent above its 52-week low of $56.01. The stock has fallen by 14.3 percent year-to-date.
Article continues below advertisement
On Monday, Philip Morris stock was trading 1.1 percent above its 20-day moving average of $72.13. Meanwhile, the stock is trading 0.9 percent above its 50-day moving average of $72.24 and 0.7 percent below its 100-day moving average of $73.38.
Philip Morris has an upper Bollinger Band level of $75.78, while its lower Bollinger Band level is $68.14. On Monday, the stock closed near its middle Bollinger Band level of $71.96, which suggests that it is not overbought or oversold.
Altria Group will likely report its second-quarter earnings results on July 28. In the quarter, analysts expect the company's sales to fall 2.2 percent YoY to $5.1 billion from $5.2 billion. They also expect Altria Group to post an adjusted EPS of $1.05 during the quarter compared to $1.10 in the same quarter last year. On Monday, Altria Group stock fell by 1.6 percent and closed at $40.87. Brokers' average target price of $48.50 for Altria Group implies an 18.7 percent return over the next year.
At 9:42 a.m. ET today, the S&P futures rose 0.54 percent and the Dow futures rose 0.91 percent.