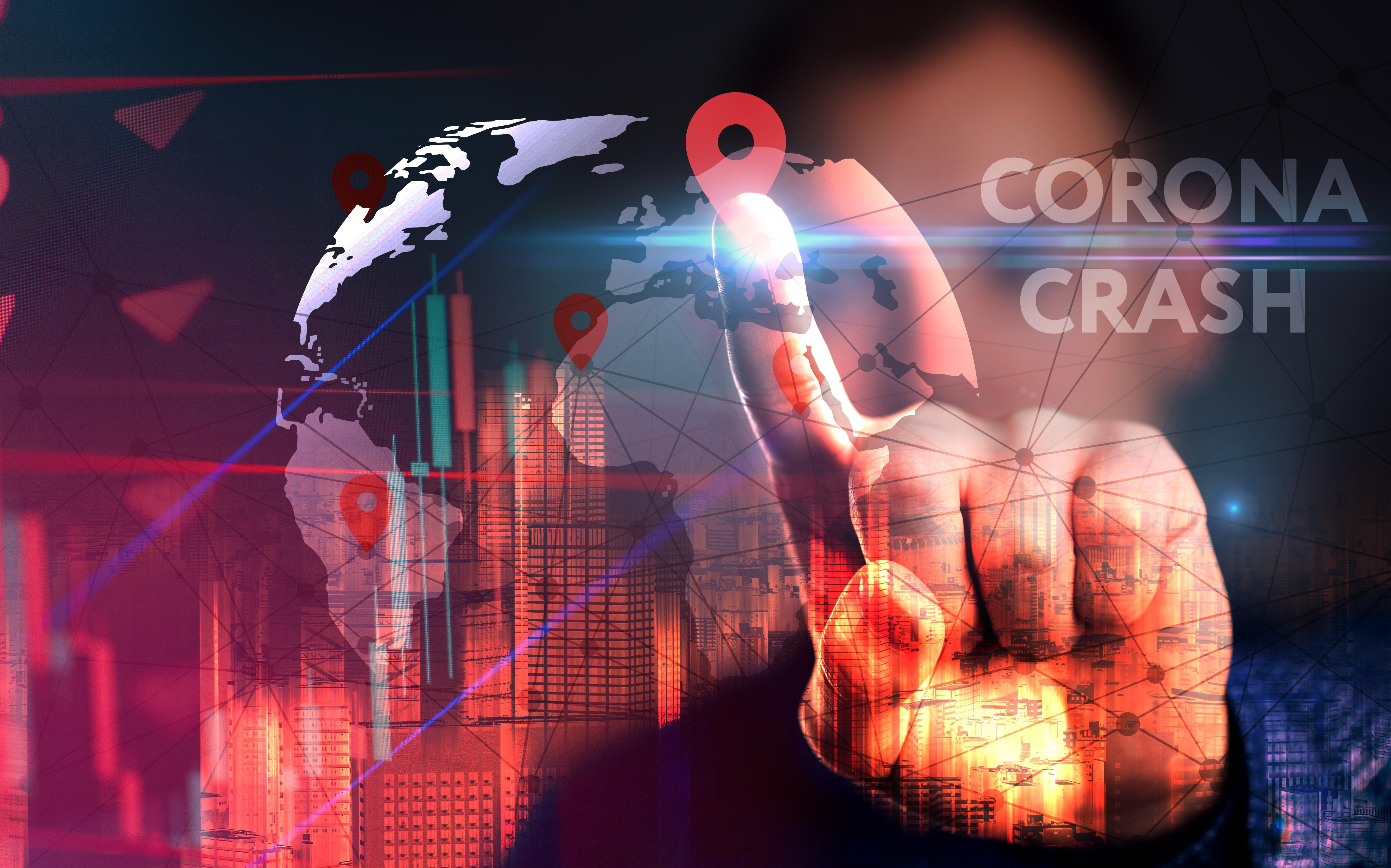 US Stock Market Crash Reversal: Is a Double Bottom Next?
The US stock market crash has reversed course over the last four weeks. The Dow Jones Index and the S&P 500 have revered sharply from their March lows.
However, some fund managers expect a double bottom, which basically means that stock markets would retest last month's lows.
Article continues below advertisement
US stock market crash reversal
There has been a reversal in US stock markets after they created a bottom on March 23. Since then, the Dow Jones Index (NYSEARCA:DIA) has risen by more than 30%. Now, economic indicators reflect the pandemic's financial impact. Over 22 million Americans have filed for unemployment benefits, which practically erased all of the gains since the 2008 financial crisis in four weeks.
Is a double bottom coming?
Some fund managers and analysts see more pain for US stock markets. Paul Tudor Jones and Mark Mobius expect a double bottom. Speaking with Yahoo Finance, Mobius said, "The most expensive words in the world are 'This time is different.' I don't think this time it's different." Mobius also said, "I think we're probably maybe going to do a double bottom, jumping down again and pushing up again." Citi has apprehensions about the sustainability of the stock market rally.
Article continues below advertisement
COVID-19's economic impact
The COVID-19 pandemic has taken a big toll on the global economy. Even if the lockdowns get lifted, it would take some time for economic activity to fully resume. Sectors like aviation, entertainment, and tourism won't resume normal operations right after lockdowns end. Also, watch out for more US-China rivalry after the pandemic is over.
US stock markets seem to be ignoring the risk of a possible virus relapse or reoccurrence. What happens if a factory worker tests positive a few days after the lockdowns are lifted? In my view, markets are underpricing the risk from the pandemic.
US stock markets and the presidential election
We also have the US presidential election slated for later this year. Bernie Sanders' withdrawal from the presidential election race has been a sigh of relief due to his stance on some economic policies. However, equity markets priced in the possibility of President Trump's reelection before the pandemic. Notably, when US stock markets crashed in February, President Trump put some of the blame on Democrats. Read Dow Jones Crashes, Trump and Gundlach Blame Democrats to learn more.