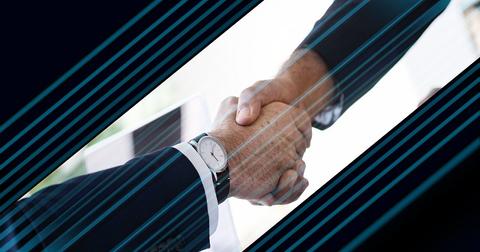 Square Partners with UPS, Amazon and Shopify on Target
By Ruchi Gupta

Updated
Square (NYSE:SQ) and UPS (NYSE:UPS) have teamed up to offer solutions targeting small businesses. The pact involves UPS bringing its shipping service to Square's platform where merchants come to set up digital storefronts.
Article continues below advertisement
UPS deal will help Square merchants
The integration aims to make it easier for Square merchants to access UPS's shipping service for order fulfillment. In addition to providing convenient access to shipping service from one of the world's leading logistics providers, Square merchants will also enjoy favorable shipping rates. For example, sellers on Square's e-commerce platform will be eligible for up to a 55% discount off UPS's shipping rates.
The deal with UPS will enhance the value of Square's e-commerce platform as it battles Amazon (NASDAQ:AMZN) and Shopify (NYSE:SHOP) for market share. Square can count on convenient access to shipping services and potential cost-savings to draw more merchants to its platform.
The company could benefit in many ways if the UPS deal helps it attract more merchants to its platform. First, Square provides a suite of payment and accounting solutions to businesses that generate revenue for it through fees. Therefore, having more merchants on the network means bigger fee revenue opportunities.
In addition, Square makes loans to businesses from which it earns interest. Therefore, the UPS deal could create more loan customers for Square. In addition to operating e-commerce platforms, Amazon and Shopify also extend credit to their merchant customers.
Article continues below advertisement
Great start in 2020
So far, Square stock has had a great run in 2020. The stock gained 22% YTD (year-to-date) through January 30. That placed Square ahead of Shopify stock with 20% YTD gains and PayPal stock with 8.27% YTD gains. Meanwhile, Amazon stock has gained less than 2.0% YTD.