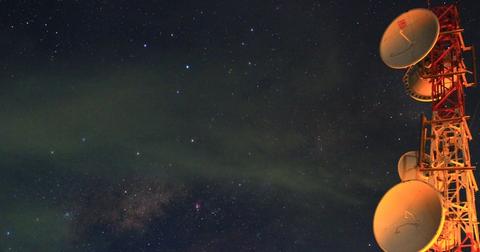 Dish Stock Marks 5 Years of Sling TV on a Low Note
By Ruchi Gupta

Updated
Five years ago, Dish Network (NASDAQ:DISH) entered the video streaming business with the launch of Sling TV—an Internet-based live television and on-demand video service. While Sling has made big strides since its debut, Dish stock has struggled. The stock has fallen by about 55% since Sling TV debuted on February 9, 2015.
A string of subscriber losses in Dish's legacy satellite television business and delays in entering the mobile operator market impacted the demand for the stock lately.
Article continues below advertisement
Dish commemorates Sling TV's fifth anniversary
US customers continue to ditch traditional cable pay-TV in favor of video streaming—great news for video streaming providers with a strong strategy. In the live television streaming space, Dish's Sling TV stands out due to its competitive price. While Sling TV starts at $30 a month, AT&T Now costs $65 a month and Hulu costs $55 a month. Hulu is a joint venture between Walt Disney (NYSE:DIS) and Comcast (NASDAQ:CMCSA). Disney is the largest shareholder in Hulu. Last year, Disney assumed operational control of the business.
Steady growth
Sling TV finished the third quarter with 2.7 million subscribers—up from 2.4 million at the beginning of 2019. Sling TV has been doing better than AT&T Now, which had 1.1 million subscribers in the third quarter. AT&T Now wrapped up the fourth quarter with less than 1.0 million subscribers after losing 219,000 customers during that period. Hulu has 30.4 million subscribers in total and 3.2 million subscribers on its live television service.
Dish will likely report its fourth-quarter results on February 19. The company will share the latest Sling TV subscriber figures.
Although Dish stock is down from where it was when Sling TV launched five years ago, the stock has gained about 4.0% year-to-date.