Is fuboTV the Next Big Thing in Video Streaming?
fuboTV is entering the video streaming market at the right time. The company provides a live television streaming service and caters to the cord-cutting market.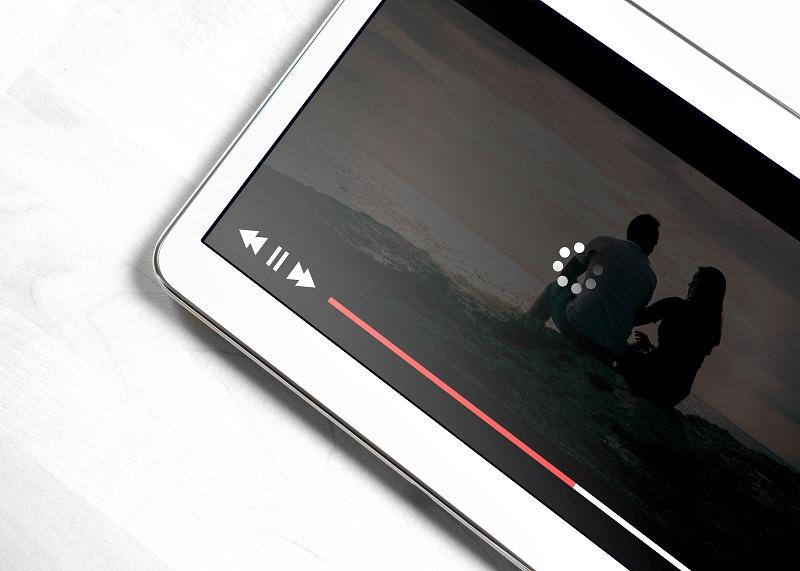 fuboTV is entering the video streaming market at the right time. The company provides a live television streaming service and caters to the cord-cutting market, which is growing by the day. As a eMarketer study showed, millions of US and global households continue to ditch traditional pay-TV. The cord-cutting trend is expanding the addressable market for fuboTV and other video streaming services.
As households cut the cord, money is also shifting to digital video platforms. The global video streaming market is on track to hit $124.6 billion in annual revenue by 2025 from $36.6 billion in 2018. Notably, fuboTV has the same revenue opportunity.
Article continues below advertisement
Article continues below advertisement
However, fuboTV isn't just in the video streaming market. Big names like Netflix (NASDAQ:NFLX), Walt Disney (NYSE:DIS), and startups like Pluto TV are also competing for video streaming dollars. Last fall, Disney launched a new direct-to-consumer video service called "Disney+," which added to its sports-focused ESPN+. Comcast bought Pluto TV last year. Now, the service is part of ViacomCBS—the result of the Viacom and CBS merger.
fuboTV has its own space in the video streaming world
Netflix has a big lead in the video streaming market. In fact, Netflix's management highlighted this competitive advantage in its fourth-quarter earnings report on Tuesday.
However, instead of confronting Netflix head-on in the on-demand video streaming market, fuboTV did its homework and found an opening. The company is working to fully capitalize on the opening. fuboTV customers are spending more time on the service—a sign of customer satisfaction. In December 2019, fuboTV's monthly active user watched 144 hours of videos on a connected television. A typical fuboTV subscriber streams more than 20 channels a month. In contrast, a typical traditional pay-TV subscriber streams 12 channels a month. Notably, fuboTV offers more than 100 live television channels.
fuboTV serves a market that Netflix doesn't serve—live sports and news. In fact, Netflix might not enter sports and news programming.
Article continues below advertisement
fuboTV launched in 2015 as a sports-focused streaming service that mainly provided soccer content. Five years down the road, fuboTV's programming has expanded and diversified. In addition to sports, fuboTV also provides news and movies. Expanded offerings helped the company attract more subscribers and grow its revenue quickly, which allowed it to reinvest in additional expansion.
While fuboTV, Netflix, Disney+, and Apple TV+ are all players in the video streaming market, fuboTV's focus on live sports and news sets it apart from the other companies.
Strength as big rivals fall
In addition to its strategic approach to video streaming competition, fuboTV has been a resilient business. PlayStation Vue from Sony (NYSE:SNE) will shut down on January 30. PlayStation Vue struggled due to rising programming costs. Sony attempted to hike the price last year but it was too late. As a result, PlayStation Vue has to quit the live television streaming business. PlayStation Vue's shutdown highlights fuboTV's strength and bright outlook.
Article continues below advertisement
Article continues below advertisement
First, PlayStation Vue's exit should mean reduced competition for fuboTV from one of the early live television streaming services. Second, PlayStation Vue's defeat affirms that fuboTV has been able to read the market correctly and make the right moves. When fuboTV launched, the service cost $10 a month. The price has gone up as fuboTV strengthens its programming with more channels. The service cost $35 a month in 2016 compared to $55 a month today.
AT&T Now, previously called "DIRECTV Now," is also struggling. The service has been losing customers in recent quarters.
Early on, fuboTV understood that households weren't just cutting the cord to save on their pay-TV subscription. Households were actually willing to pay more for a great television experience. As a result, fuboTV hasn't shied away from asking its customers to pay more for the service. As fuboTV's continued growth demonstrates, customers have been loyal and continue to support the service. Many fuboTV competitors are following the company's strategy. For example, Dish Network (NASDAQ:DISH) owns Sling TV and Disney controls Hulu. Both services offer live television streaming. Recently, the companies implemented price increases.
fuboTV's vision backed by corporate investors
fuboTV is an independent video streaming service focused on the live television segment. The company's vision has excited several corporate investors. fuboTV has picked up funding from companies including AMC Networks, Sky PLC, and 21st Century Fox. Comcast (NASDAQ:CMCSA) bought Sky last year for about $40 billion. Meanwhile, 21st Century Fox sold most of its entertainment assets to Disney last year for more than $71 billion. The Disney deal allowed Fox to narrow down its focus to sports and news, which it called its "first love."
Overall, fuboTV's future in the video streaming space looks bright, which has attracted investors' attention.